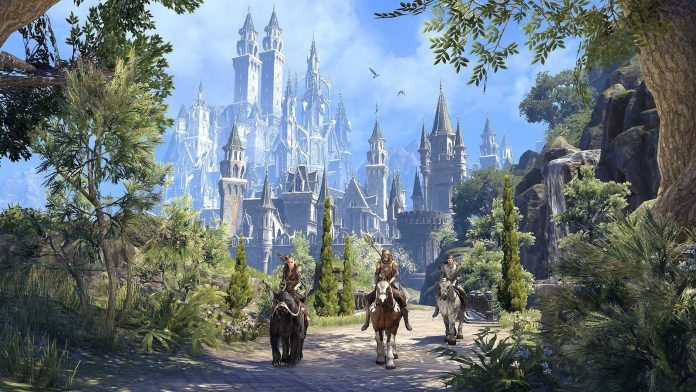 With Xbox chief all but confirming Elder Scrolls VI will be exclusive in an interview. He also wrote a blog post saying that with the Bethesda creative teams, players and customers should be aware that PC, Xbox consoles, and Game Pass will be the best place to explore the new games. He continued by saying that several titles would be exclusive to  Xbox and PC players. This all leads players to believe the next Elder Scrolls installment might just be an Xbox and PC exclusive.
What Is an Exclusive?
Exclusive games are only released on specific platforms; often, only one is supported. These games are usually developed by the hardware manufacturer and are only playable on particular consoles. Sometimes these games are released for PC or other devices later.
Companies use exclusive titles to increase the sales and popularity of one hardware brand over another. There is also often an Easter egg or something that makes the titles stand out from similar titles and games.
Exclusive titles are also common in the online gaming industry. Many of the best casinos in the UK will have similar catalogs of games, simply because of the historical significance of traditional games. However, to stand out, many of those same online game sites will have exclusive titles from specific game developers. They incorporate slight variations in game mechanics to give the player a new emphasis. Exclusive titles are an essential way to engage customers.
Are Exclusives Becoming More Common?
After their partnership with Bethesda, it seems that Xbox is planning on releasing more exclusives in the future. This after Phil Spencer announced that Xbox players should be aware that the aim is to deliver exclusive great games that can be shipped on platforms where Game Pass exists. At the roundtable event, he emphasized this goal. It certainly is clear that there is a lot we can look forward to and the expectations we have are high.
However, high-quality games are difficult to make, and companies feel pressure to expand their audiences. Not to mention, playing the newest game is no longer the sole reason for buying a specific console. The allure that these exclusives were originally supposed to give isn't really working anymore. Some companies are turning to subscription services. These services offer exclusive games and rewards to subscribers at certain levels.
There are more cross-platform, multi-generational titles out there every day. Though, this doesn't necessarily mean exclusives will go away. It just means their role is changing from a way to get you to buy a console to a way to get you to subscribe to a service.
Final Thoughts
Most of the best titles out there were massive projects with huge budgets, so they are available to a wide audience to make up costs. Finding a console to suit your favorite game isn't quite how it works anymore. As mentioned above, we don't think exclusive games are going to disappear. They're just being used in a different way that's more affordable for players and developers.