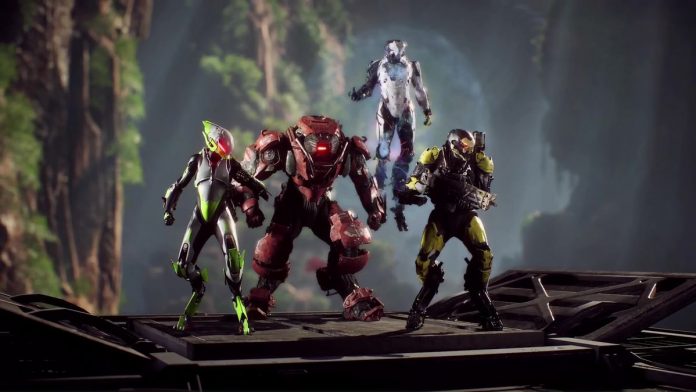 Next month in a gaming world promises to be brutal. Games industry packed quite a punch releasing many anticipated titles during the last month of winter. Chances are, that you won't be able to play all of the new games but you can at least try a few. We have prepared a list of games coming out this February to help you make up your mind.
Ace Combat 7: Skies Unknown
Ace Combat 7: Skies Unknown is an action-packed game dedicated to those who missed jet-fighting. It's a rare genre nowadays and this what makes us excited about the release. Ace Combat 7: Skies Unknown boasts a variety of different ways to play including Standard campaign, Deathmatch, Team Deathmatch, and even Battle Royale mode. Furthermore, the game will feature VR support to fully immerse players in a pilot role.
Crackdown 3
While the initial release of Crackdown 3 was scheduled for 2018, the game has been delayed several times. As the developer explained, it's better to delay the game than to release it incomplete. We couldn't agree more! The third installment in the series is bigger, faster, and more powerful than ever before.
Far Cry: New Dawn
Far Cry New Dawn represents yet another experiment in the Far Cry series. While the new game will closely follow Far Cry 5 and is set in the same place as the previous entry, New Dawn will tell a new story and essentially is a new stand-alone game. Set seventeen years after the nuclear war that devastated the world Far Cry New Dan promises a lot of cool things so very familiar to the Far Cry fans: mutants, post-apocalyptic scavenging and the everlasting fight for survival.
Jump Force
Jump Force is an upcoming fighting game developed by Spike Chunsoft. Essentially it's a 3-on-3 tag team game featuring characters from various manga series. In this game, you'll be able to play as characters from Naruto, Dragon Ball, Bleach, Yu-Gi-Oh! and more. Additionally, you'll be able to create your own unique playable character customizing it with accessories earned in game. If you're into the fighting game genre, look no further
Metro Exodus
Based on the novels by Dmitry Glukhovsky, this single-player first-person shooter hit series will be coming back for its third rodeo. The most significant change in the game comes in a form of openness. Metro Exodus will feature open environments and promises players freedom of choice regarding their approach to each mission.
Anthem
The newest game developed by the legendary BioWare, Anthem, combines third-person shooter mechanics with aspects of an action RPG, thus giving players a huge open world to explore. The gameplay is focused on multiplayer hunts and raiding. Similarly to FPS hit Destiny, Anthem is all about running missions to earn experience and to find a new gear in order to progress through the story.
Anno 1800
Anno is a series known by hardcore city building and real-time strategy fans. After experimenting with a futuristic scene in 2070 and 2205, the developer Blue Byte takes the franchise back to its glorious roots in Anno 1800. The game will feature a story campaign set in the industrialization period, a sandbox mode, and multiplayer mode.
DiRT Rally 2.0
Codemasters is back with yet another DiRT game. DiRT Rally 2.0 is a mix of new and old featuring real race tracks and over 50 vehicles to choose from. If you've played other DiRT game before, you will feel improved handling and the overall physics of both the car and the track. The game is sure to be amongst the best racing games created to date.
Trials Rising
February will also have something for the fans of motorcycles. Ubisoft has already proven to know how to create a great action-packed game with their Trails franchise. The newest addition, Trails Rising, is their latest attempt to better themselves. In the game, you'll find plenty of tracks to choose from and will be able to create your own with the new creation mode called Track Central.
All the games on this list can be pre-purchased on Eneba games store. If you found your favorite, just click the link and pick it up at the best price early.