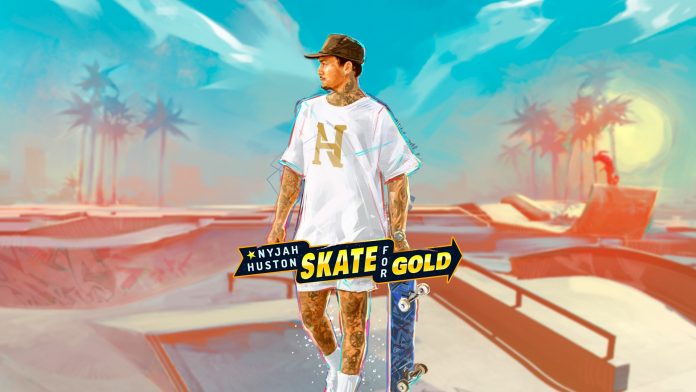 Modern day superstar skateboarder Nyjah Huston is following in the foot steps of Tony Hawk and has linked his name to a couple of new game releases but in some surprising formats. We take a look and reveal that some are better than others.
Tony Hawk's Pro Skater was a huge hit when it was released way back in 1999. Skaters and non-skaters alike enjoyed the arcade style game. Play career mode and collect the tapes or simply free skate to nail a new trick at your favorite spot.
It certainly wasn't the first skateboard game. Atari released "720" over a decade earlier which was followed up by a number of very average skate and snowboard games.
But Tony Hawk's Pro Skater seemed to get it right. With a broad appeal and huge popularity, they followed it up with 4 sequels. 2, 3 and 4 were as well received as the first, however all good things must come to an end. Pro Skater 5 was full of poorly thought out levels, bugs and control problems. A shame, but this does not overshadow the first 4 games, which I'll always remember fondly.
Fast forward to 2018. Skateboarding was confirmed as being an Olympic sport and so what better time to release a new skate game. Nyjah Huston #Skatelife arrived on mobile.
Nyjah Huston #Skatelife
The game had lots of clever functionality, taking advantage of tilting your phone to manual and balance plus tapping the screen to do tricks. However, even with low budget taken in to consideration, it did not take off like Tony Hawk's Pro Skater. The whole game felt very generic and un-inspiring. The complete opposite of Nyjah Huston's "real life skating".
The timing for the release of this game was right, but the delivery not so much.
Nyjah Huston – Skate For Gold
Fast forward another 2 years and Nyjah has endorsed another skateboarding game. This time though, quite surprisingly, an online game. Not the typical route for a global sports star and certainly an element of cashing out going on here.
No matter what you think of online gaming, players have actually given good reviews about this new game.
Skate For Gold is again playing on Skateboarding being accepted as an Olympic Sport. It is a very playable game and online game sites have been keen to promote it to their players. Some have even included it in their welcome bonuses for new players offering free spins with no wagering requirements.
It's a bit of a risky move for the image conscious Nyjah, but he might of just taken the money and gotten away with it.
The Verdict
To answer the original question, Nyjah Huston's latest game releases are not the new Pro Skater. Whilst the online game has received some credit from online players, we feel that it's not quite a fair comparison.
One thing is for certain though, as Nyjah's popularity continues to grow, he'll be putting his name to more things and maybe another game. Let's just hope it can achieve the cult following of his predecessor.