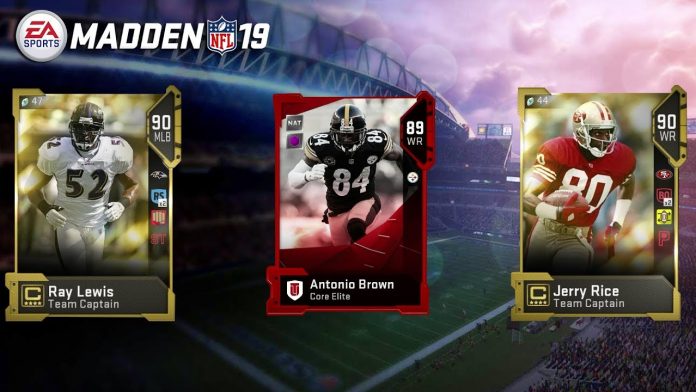 Despite incredibly negative user reviews and general sentiment, Madden 19 has one extremely engaging component, Madden Ultimate Team mode. MUT allows you to wheel and deal while being a football fan instead of being completely about game play. Since I haven't really watched or followed football besides the big one every year, this alone engaged my immediate interest. As I learn more about new players since I stopped watching, there is always something else to investigate as I pursue the best overall team possible. Although my favorite team of all time, the Pittsburgh Steelers, are my starting team, the players come from all over via cards. Lastly, you can pick the name of your team, so fittingly called mine the Ogres of Doom!
Depending on what version of the game you buy, you get different game packs to get started with your team. Since the Hall of Fame Edition was on sale for around $20 a month or so ago, bought that one. The Hall of Fame player chosen for the Ogres of Doom was Ron Woodson. This was due to him being a long time Pittsburgh Steeler and one of the best corner backs ever.The Team Captain selected was the best wide receiver ever, Jerry Rice. The best thing about the team captain is that you can train them up pretty regular until they are the highest rated overall player on your team or at least close to it.
The last big card of note is the master card which is Ricky Williams (halfback) for the OoD. This card you can improve after every new MUT level. The rest of your team is assembled with team packs. There is a position tree where you can assign all your players to their positions. There will be starters and backups in most cases. To get money, you can either compete in challenges or you can sell your cards in Auctions.