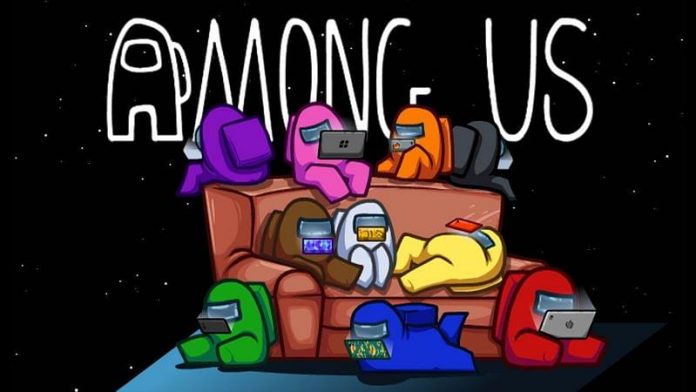 You like Among Us; we like Among Us. It's a great thriller game about trust and deception where anybody can be the target, and everyone is suspicious in their terms. Whether you play the game with a friend or by yourself, you know that Among Us is a different kind of treat like an online casino. It took massive inspiration from Trouble in Terrorist Town in GMod and made its way into the mainstream scene.
However, if you feel like you want to play the game on PC instead of on mobile, you can do so. There are two ways to do this: either through Steam or via Android apps. Let's check out how to do it.
Is Among Us a Cross-Platform Game?
Yes, Among Us lets you play cross-platform with both mobile and PC players. You can connect to anybody on both platforms as long as you have useful internet.
Are There System Requirements for Among Us on PC?
There is, but it shouldn't be much of a problem. Here's the one on Steam:
OS: Windows 7 SP1+
Processor: SSE2 instruction set support
Memory: 1 GB RAM
DirectX: Version 10
Storage: 250 MB available space
Even the most potato PC can run the game without any problem. Although if you are planning to run the game through Android, you may want to spruce up your PC requirements.
Play on Steam
Right now, Among Us is a low price game on Steam. For just $3, you can play the game without any problems. There are some microtransactions, but those are purely for cosmetic purposes. Plus, it helps support Innersloth too with your money.
Once you install and enter the game, you should be able to connect with both PC and mobile players. The fantastic thing about the PC version is that you can connect to your friends who play the game on both mobile and PC. Meet up together on Discord, and you will have one heck of a great game session.
Among Us Game is also in the top 10 most played games on Steam. The information is based on Steamcharts, sitting at an average #4 in the list.
Play via Android
If you still choose not to play on Steam (because you feel like the game is not worth your money), there are several ways around it. One is mainly through Android apps like Bluestacks, NOX or MEmu. Since these are based on the mobile games on Google Play, that also means Among Us is free – like how you would play it on your phone.
Generally, the Android emulators are relatively smooth on running the Among Us – given that you have a powerful PC. But, for those who cannot afford such a computer, you can either use two programs: MEmu or Games.lol.
Why Play Among Us on Free Game Sites
Among Us on sites like Games.lol has a more manageable approach: download the game from the website, and you can directly play it through the desktop icon or the site launcher. All you need to do is click on the Play Now button, and you will be able to play the game on PC in just a matter of minutes. Take note; you need not open up the program for this matter.
You can even customize your controls for the mobile version too!
Can I Play with Just PC Players Only?
If you are playing on general servers, you automatically get matched with PC and mobile players. If you wish to play with just the PC players, there are several hosts in the servers that only allow computer users.
You can also do so if you prefer to play with mobile players only.
Is There an Advantage When I Play on PC?
Unlike many competitive games, playing on the PC or mobile is just preference. Controls for both platforms are easy to remember, and it all depends on what you are comfortable playing. If you like a bit of micromanagement, play on the PC. If you prefer something more streamlined or if you always travel a lot, playing on mobile is better.
In the end, you'll either get voted out for the wrong reasons or get killed by the impostor.
Author's Bio
Jonathan J Kingston is a video game enthusiast, gamer, and a veteran video game news writer for Games.lol. He spends his free time hunting for free game sites and testing their reliability.