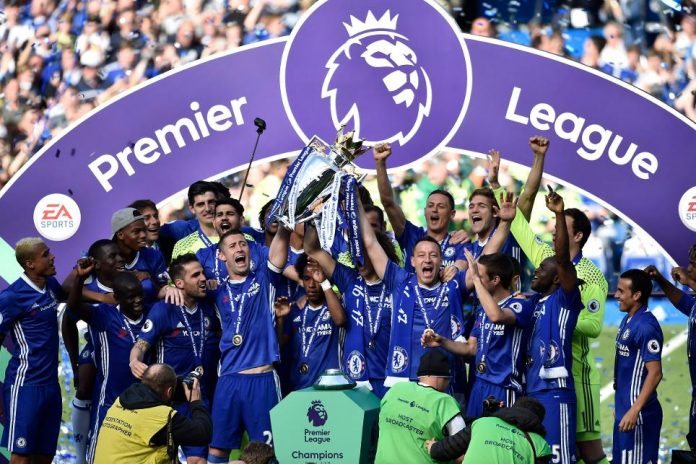 It looks like the Premier League is the fastest paced football league in the world. It appears that there is at least one breaking news alert per day and this is probably the reason why this is the most interesting and followed league on our planet. Now let's reveal the latest news and rumors this week.
Ramsey to leave Arsenal, Young to stay in Manchester United
Aaron Ramsey has played for Arsenal for eleven seasons. As a matter of fact, the Welsh midfielder has played for just three teams in his career – Cardiff City, Nottingham Forest, and Arsenal. But, according to the latest news, he has signed a deal with the Italian giants Juventus and he will join the team in July when his deal with Arsenal expires. It's worth mentioning that Arsenal was interested in keeping Ramsey, but they were not ready to pay the same amount of money for his services as Juventus. In any case, this is a happy ending because Ramsey has thanked the Gunners for their support and for the great time he had at the Emirates Stadium.
His career started in Watford. After that, he played for Aston Villa and he's been playing for Manchester United for eight years now. Obviously, we are talking about Ashley Young. The popular winger and full back has decided to stay loyal to Manchester United for at least one year. He managed to sign a new deal which ends at the end of 2020. This is not a surprise because Young is an excellent player and Manchester United has a tradition of keeping the same players as long as possible in their squad. Even though Young is not always part of the first team he has 25 appearances this season. With a politics like this, it's no wonder why Manchester United is the favorite for the next season's title. Many fans are already choose The Red Devils as favorites. If you are interested in using the best football website available in the UK, then you should check Football Junkie. This is a site where players can find the more attractive offers and the best UK football sites in 2019.
When it comes to transfer rumors, even though the winter transfer window is closed, the managers are still looking for players. For example, according to some sources, Liverpool's Jurgen Klopp is interested in hiring a good winger something that Liverpool already has, but it's always a good idea to have a "spare" player on this position. It is possible that Jack Clarke from Leeds United may be the right solution for Klopp's strategy. Let's not forget that Liverpool didn't sign a deal with a new player in January. Clarke is just 18 years old and he definitely has a huge potential.
Finally, we have another transfer rumor related to Liverpool. Namely, Liverpool was very close to making a deal with Adrien Rabiot (PSG), but he decided to postpone the deal for personal reasons. This means that Liverpool will have another chance to sign the central midfielder this summer, but things will be more complicated because Barcelona has shown interest in this talented player too. It's worth mentioning that he is not a regular first-team player in Paris Saint Germain, but this is not a problem for Liverpool and Barcelona. Some sources claim that Arsenal is eyeing this exceptional player too.