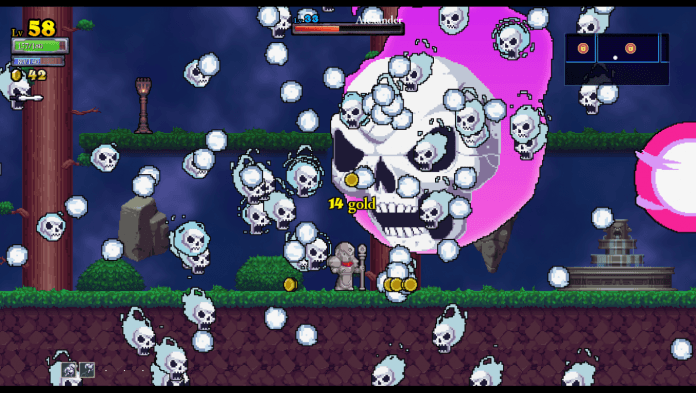 Day two of the Steam Summer Sale was also impressive and the Monster Game is now much more easier. You play on a team of about 1000 other players and you use gold and abilities to improve yourself. For example, you need armor and an automatic firing canon to make a dent yourself in the game. Otherwise, your teammates with do most of the heavy work. Thus, you can go up in levels without really playing the game itself once starting. Today I am up to level 219 and my team did unlock some of the discounts today since we fulfilled 9/9 of the community milestones. The games with discounts that we have unlocked so far include Crysis 2, Outcast 1.1, and Creeper World 3. Creeper World 3 is the biggest discount among these at 90% off.
As far as buys today, the daily sales were not quite as good as yesterday, but the Flash Sales certainly were. Also, found some games on sale that I have wanted before. Here are the games I got today:
Rogue Legacy – Have seen this on sale before but finally pulled the trigger today at 80% off. It is a rogue-lite game where you basically spawn an ancestor every time you die. The game is hard so this does happen often.
Total Extreme Wrestling – Was able to get it for 75% off so it made a lot of sense. This sim allows you to explore the booking side of pro wrestling.
 The King of Fighters 2002 Unlimited Match – Got this one for 80% during a Flash Sale. This game is notable for having the most characters in the whole series.
Kings of Kung Fu – Bought this one at the lowest discount of 66%, but it is my favorite game of the bunch so far. Although it is still in Early Access, I have been looking for a game like this for longer than I care to admit here:).