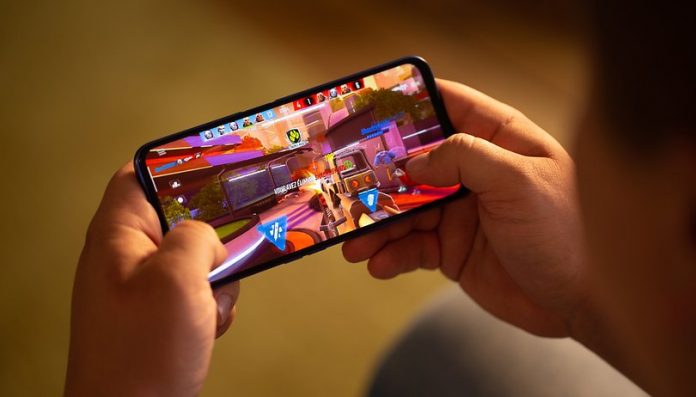 Technological advances are rapidly regulating the way online games are created and played. The emergence of AI, AR, VR, mobile gaming, cloud gaming, among other technologies, have seen enormous evolution in the online gaming industry. This has not only led to a better gaming experience but also high hopes for the future as well.
By 2022, the video game industry's worth is estimated to be about $200 billion, with over 2 billion gamers worldwide. With this, we are sure to expect lots of innovative technological advances in the future. Here we're going to look at the different technological advancements and how they shape the future of online gaming.
Online Games
Online games are becoming more popular. Players can play from the comfort of their homes and have better game versatility playing games online. What's more, new online games now encourage players to compete among themselves as in online tournaments, level-ups, and loyalty points where they win bonuses and prizes. Many online games also have mobile apps (Android and iOS), considering players who don't own computers. Online games are expected to have new technologies like VR, AR, and voice recognition in the future.
Blockchain
Many online games use Blockchain Technology to build a safe and stable environment, ensuring secure transactions without players revealing their identities. As such, Blockchain Technology offers high security, making online games more appealing to players. It currently allows cryptocurrencies like bitcoin to deposit or withdraw money which is accepted in many countries. Dealing with bitcoin currency also allows game owners to give players a more personalized experience when making transactions.
Mobile Gaming
With mobile gaming, players can play online games on their mobile devices anywhere and anytime. Other games played on portable devices like tablets, graphing calculators, PDAs, smartphones, and portable media players fall in the mobile gaming category. Here, gamers only need a stable internet connection to play; otherwise, everything is available at their fingertips. The games are mostly downloaded from the Google Play store. Mobile games are a bit more advantageous compared to other gaming forms. They have lower development costs and earn huge returns. Examples of popular mobile games are Honor Of Kings and PUBG.
Artificial Intelligence (AI)
Games makers are now able to create high-quality online games, thanks to AI. Game developers use AI in various devices like tablets, smartphones, and smart TVs. AI enhances players' experience by making the virtual world seem real. During a game, players play against AI characters, offering a fantastic gaming experience. The game designers decide upon the AI parameters and movements in a game. AI can also be rules governing how players behave in the gaming industry. It constantly records and tracks players' behavior and then uses it to predict future players' actions. Popular games using AI are Need for Speed, Civilization, Minecraft, and Counter-Strike.
Cloud Gaming
Cloud Gaming is an online gaming platform that stores games on a remote server and streams them to the player's computer. Here, you don't need to download games on your computer or console platforms. You only need to stream games from remote cloud servers. This helps in freeing up space on gaming consoles and computers and in making the games more accessible. What's more, cloud gaming lets you pick up from where you left off on AAA titles. Examples of cloud gaming are; PlayStation Now, Amazon Luna, Xbox Cloud Gaming, etc.
AR and VR Technologies
Augmented Reality (AR) games superimpose a pre-made digital environment over the player's environment in real-time. The games need simple devices such as a tablet, portable gaming systems, or smartphones. Examples are Niantic's Ingress Prime and Pokémon Go.
Virtual Reality games (VR) immerse players in an alternative gaming environment with special VR headsets' help. Examples are Oculus Rift, PlayStation VR, and HTC Vive.
Virtual Reality (VR) and Augmented Reality (AR) are growing in popularity and are considered the most significant innovations in gaming technology. They enable users to experience gaming from a first person's point of view. Virtual Reality lets players interact with virtual environments in real-time. Since VR games are controlled by body movement, players with a VR headset can travel through an artificial environment during the game.
High-Quality Graphics
Thanks to technological advancements, graphics in online games can be viewed in 3 dimensions, unlike before. This enhances the look of video games that appear so real that telling between live gaming and online gaming can be difficult. For example, the online football game (FIFA) has extremely real-like players. The graphics are so highly advanced that a virtual game and a live football (soccer) match look similar.
HD Displays
High-quality graphics like 4k display supporting 4000+ pixels allows image crispness and excellent color definition. Due to the high-resolution webcam and super-fast connections, live games are popular among gaming fans. The experience in live online games with 4k displays is so real that it feels like you are playing in real life!
Bottom Line
The online gaming industry changes for the better as days go by. Different technological advancements that we have looked at above are only set to grow further in the coming years. Fierce competition from other companies will see the gaming industry develop cutting-edge games, some we've never seen before. With new technology, we expect to see hyper-real games that are highly entertaining, affordable, and easily accessible.