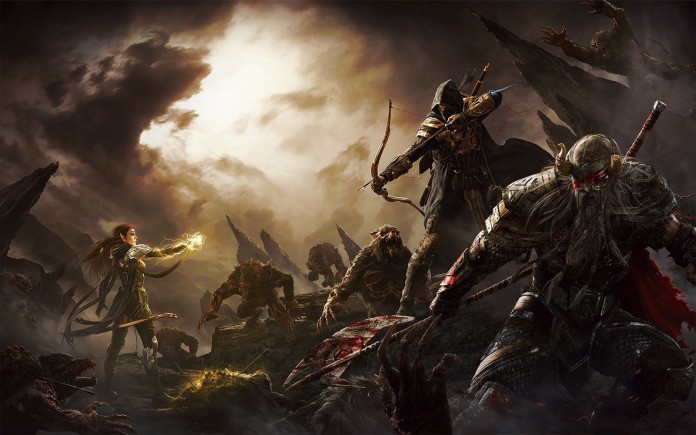 A leading buy-to-play MMORPG versus the current best sci-fi MMO.
The Match-Up
The last match of the first round pits two leading (once highly anticipated) MMORPGs from considerable franchises with two different paying models. Each game now takes an alternative to the exceedingly less popular pay-to-play model after first starting with that model. While The Elder Scrolls Online takes the somewhat newer path of charging for the game but not a monthly subscription (although there is an option for one), Star Wars The Old Republic makes use of a limited free-to play version that has worked well for years while still having pay-to-play options available.
The first round ends well with this match as it was very tough to determine a winner here. Both are high quality, have amazing player worlds, and avoid the ghastly required monthly fee of doom. In the end, the less clear model and restrictions of SWTOR led to its defeat here. TESO moves on to the next round and that concludes the first round!
Tale of the Tape
Elder Scrolls Online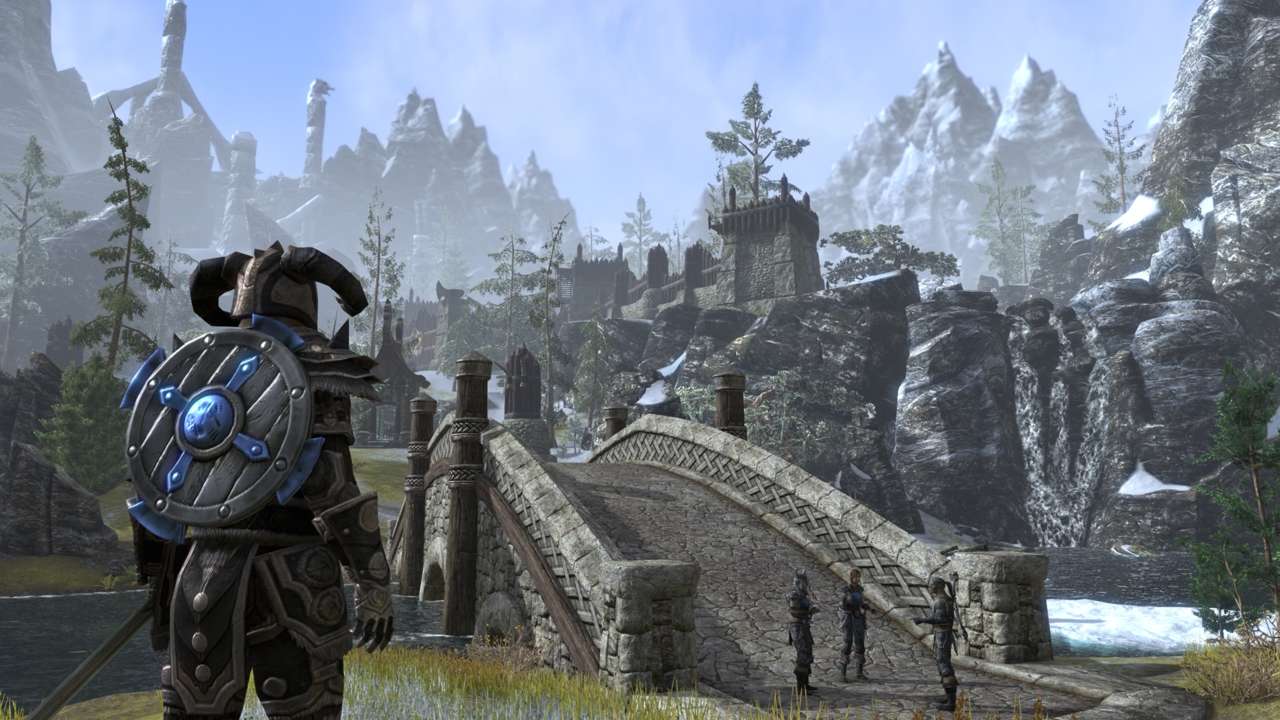 Buy to play fantasy MMORPG.
Highly anticipated when launched.
Started pay-to-play only.
No single player offline mode.
Several different races to choose from.
Improved well after a shaky start.
Listened to fan feedback.
Was in development for seven years.
Versus
Star Wars The Old Republic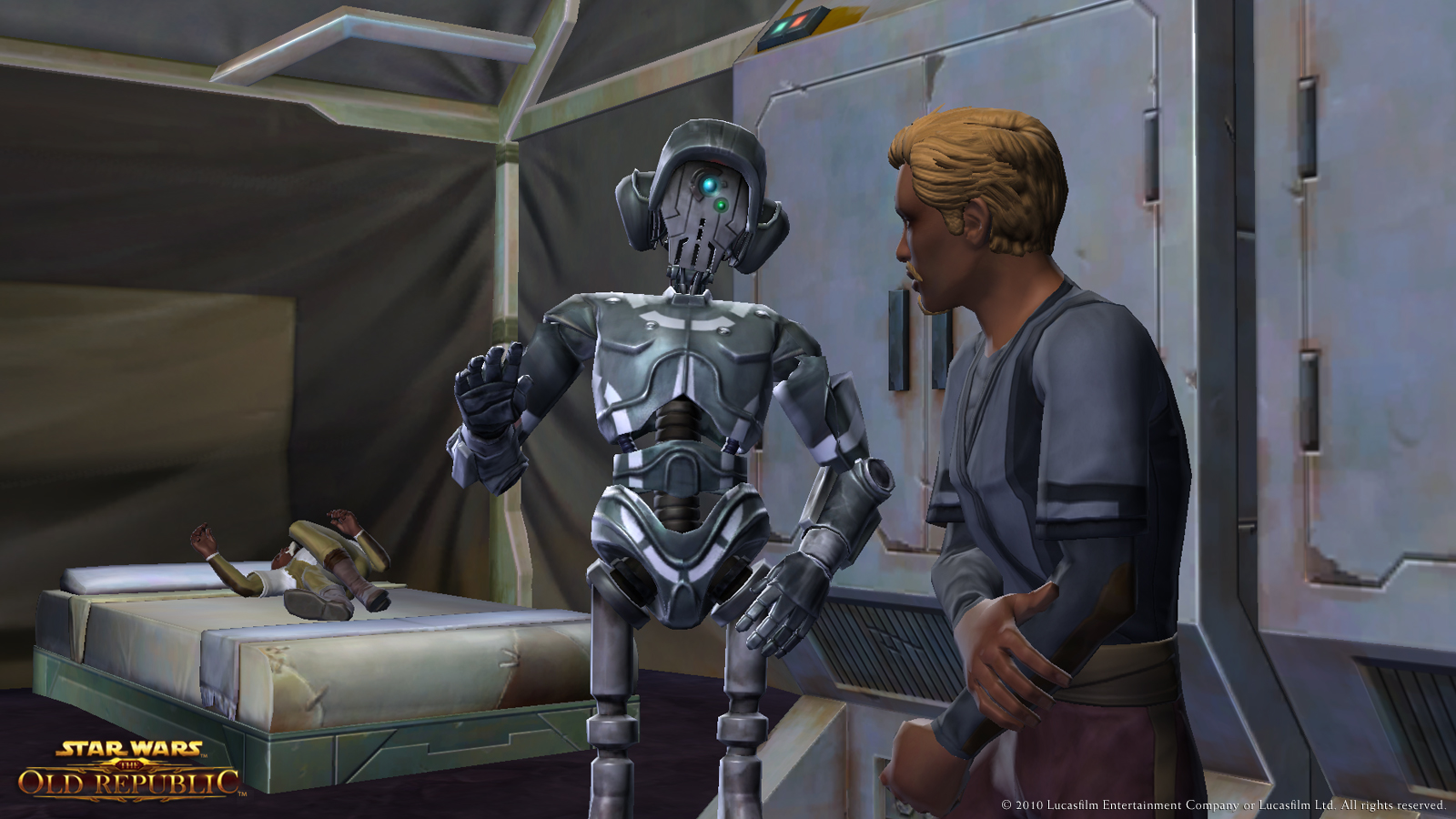 Leading science fiction MMORPG.
Based in one of the best franchises ever.
One of the most expensive MMORPGs to make.
Great story lines through the years.
Has a limited free-to-play version.
Highly anticipated when launched.
Still has pay versions available.
Has had five expansion packs.
Select Comments For Elder Scrolls Online
Rating: 9
Author: Thedarkboy
Comment: The fact that The Elder Scrolls Online is becoming an online role playing game was only a matter of time, it has always struck me as a logical evolution for the series and now the time has finally come. Even before it was released, the emotions are mixed. Many did not want to see a MMO with the fear of a generic product that would just fall on our faces as many others have done before. Fortunately, worried souls rest now – The Elder Scrolls Online looks like Skyrim, played like Skyrim and feels like Skyrim. Except that it's online with hundreds, sometimes even thousands of players. There is quality throughout.
Whether The Elder Scrolls Online is worth the monthly fee is a question that is left unanswered, the future is something that I do not have insight in. Before the game was released it was declared as a flop from many places online that just seems to believe in the widespread free model. But you must not forget that The Elder Scrolls Online is an online role-playing of very good quality that doesn't mimic the Titans, but instead leans against the acclaimed Skyrim. The result is an online role-playing game of top class, which can be enjoyed either as a group or on your own. Now just to see if The Elder Scrolls Online gets the audience it deserves.
If you are looking for a new online role playing game, The Elder Scrolls Online is an excellent alternative. Tamriel is a huge and vibrant world with a background story that surpasses most in the industry. This is packed with engaging missions thanks to a skillful pen and relevant objectives and the battles are exciting and challenging, thanks to skilled gameplay. The Elder Scrolls Online is a successful recipe.
Rating: 9
Author: Skylar
Comment: Finally. I have been waiting on an Elder Scrolls MMO for years.
Select Comments for Star Wars The Old Republic
Rating: 7
Author: hstpctech
Comment: Plentiful contents, but it's really pay to win if you wish to finish most of the quests especially the side quests.
Optional side quests requiring a team of two or more players are more difficult to complete, which is where the pay to win comes in.
The paramount of Old Republic is of course the old light side vs. dark side alignment system, that's built over time from the player's choice to deal with every situations in the form of dialog options.
Each alignment side gives exclusively countering benefits, gives player even more tweaking flexibility in building up the character's powers.
The latest addition was the starfighter PVP combat, and this is yet to be seen whether it will attract new players to the fold, or will it just be another outlet to squeeze more cash from players.
Rating: 9
Author: Thedarkboy
Comment: SWTOR is simply a great game.. If you like games in the MMORPG genre then SWTOR is a game that must be in your game collection. The game has a conversation function which is a funny thing because you get to choose your own answers and build your own reputation based on your answers. The graphics are really well made and gets even better with the settings on medium or high. It's P2P though although that's not a big problem since it will become F2P soon xD Something negative about the game is that when you play with an old computer you won't get the best gaming experience. So to get the best possible experience you shouldn't have an old computer but a computer that you can play the latest games on.
The Showdown
Cheaper to Play = Star Wars
Better Multiplayer = Elder Scrolls
More Popular = Elder Scrolls
Better User Created Content = Star Wars
Better for Livestreams/Videos = Elder Scrolls
Elder Scrolls Online received a total score of 3
Star Wars Galaxies received a total score of 2
The Result
Elder Scrolls Wins!