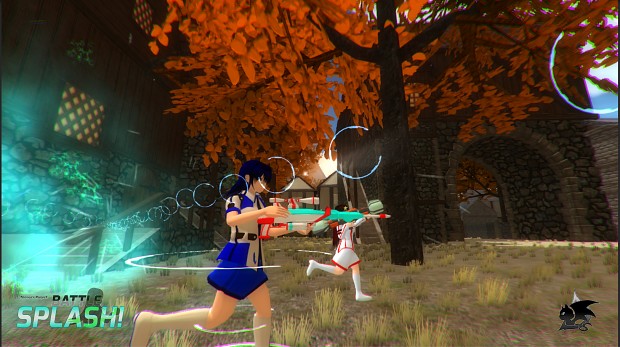 Battle Splash, third-person water shooter made by one person, releases its first trailer.
Hanoi, Vietnam – Dranya Studio, an independent video game studio from Hanoi, Vietnam, is releasing its first announcement trailer of the first game: Battle Splash, a third-person shooter filled with actions and water splashes.
Trailer: https://www.youtube.com/watch?v=oiY2NWKKDVo
Description:
Battle Splash features fast-paced and action-packed water fights in the form of a third-person shooter. Players will experience the fun of water shooting in the summer in a fresh way. Take your water weapons and challenge with/against your friends in many beautiful sceneries. Feel the frenzy as water splashes from your weapons can accidentally wet your opponents, your allies, and even yourself! The aim of this game is to create a fun, intense, and exciting shooter with no need of violence. Everyone, regardless of ages, can enjoy Battle Splash as much as they can.
Players can choose 4 character classes with different traits and stats so as to bring variety of play styles. These classes are also equipped with a special items based on strength and advantages of the characters. Battle Splash also allows players to equip a set of 4 weapons with no restriction for more fun and frenzy experience. The game will deliver 4 different game modes with AI bots so that it can be playable in every situation, whether solo or with friends around the world. Moreover, Battle Splash can hold up to 32 players simultaneously in a player-made server and full local network support for LAN parties.
Further Development:
Battle Splash is also being planned to bring more contents, including a co-op campaign with open-world elements. The campaign will deliver the story of how water fights will be made in a distant future with virtual/augmented reality tech. It will be an adventure of thrill, excitement and fellowship when the virtual world is being gone rogue. Also, Battle Splash will support modding community with its own tool. Players around the world can make their own weapons, maps and rules to have more fun, diverse and exotic matches.
Key Features:
– Fast-paced Action-packed Third-person shooter with the theme of water fights
– Enhance the joy of water fights with colorful and exotic sceneries
– 4 game modes, including 3 Competitive modes and 1 Objective mode.
– All game modes are playable online and offline with AI bots
– 4 classes with different traits, stats and unique special items.
– A set of 4 basic weapons (available for all classes).
– Optimizing for up to 24 ~ 32 players per server
– Full local network support. Online play is being under experimental.
– Powered by Unity engine.
History:
Battle Splash is solely made by its creator, designer and programmer: Mai Nguyen Binh Hung. He is also a co-founder of Dranya Studio, an independent video game studio based in Hanoi, Vietnam. The game is developed in 2 years and started as a small multiplayer prototype with partially completed mechanisms. Battle Splash itself is made with inspirations from water guns and classic shooters for an enjoyable experience for all ages. Currently, the game doesn't have the release date yet since the developer is still making more content. However, it is being planned for a Steam Greenlight campaign and subsequent Early Access release.