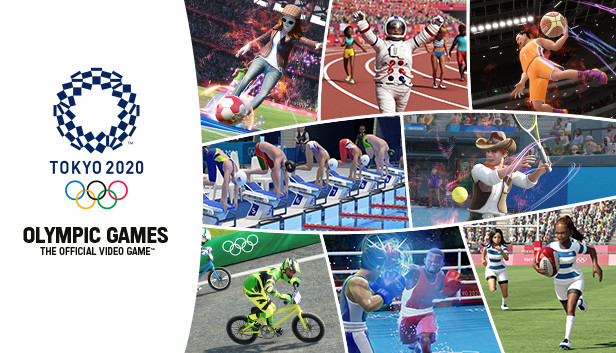 Tokyo 2020 is set to begin on the 23rd of July 2021, and Serbia will be hoping to win as many medals as possible. One reason how Serbia can easily get a medal is through men's single tennis where the world's number one player, Novak Djokovic is expected to represent Serbia. You can check the latest meridian promo code to improve your chance of guessing correctly when predicting upcoming games. 
According to James Trello, an expert in sports analysis predicted that with so many established tennis stars already withdrawn from this year's summer Olympics, including the likes of Rafael Nadal, the possibility of winning the gold medal for the Serbs has improved. 
The host country, Japan, is also facing intense criticism internally over plans to host the Olympics Games despite the pandemic; however, the organizers have decided that the tournament must take place after a year-long delay.
On this note, Djokovic has earlier in June claimed that he might consider not participating in the Olympics if fans were not in attendance, in his words "I'm planning to play the Olympic Games, for now, As I heard, there's going to be some crowd, local crowd from Japan only. If they change something and there's not going to be any crowd, then I'll consider if I want to go or not. Right now I am planning to go, and I'm very excited about that."
The 34 years old 19 grand slam winner is in good form at the moment having won the first two majors in 2021, both the French Open and Australian Open. The Serb will also be hoping to win the Wimbledon 2021 before the Olympic Games tournament starts.
According to a statement released by the Tennis Association of Serbia confirming the participation of Djokovic, "Novak has confirmed his desire to participate in the Olympic Games and we have already sent a list with his name on it to the Olympic Committee of Serbia. It will be forwarded from there." 
Novak Djokovic is known as the most complete player in the tennis game at the moment. The world number one is identified for his formidable defensive skills. He is also known for his outstanding qualities and his ability to regularly change the playing mode on his oppositions, moving from a tough position to a display of lethal attacking firepower to overcome his opponents during gameplay.
Won a bronze medal for Serbia in the 2008 Beijing Olympics, where he lost in the semi-finals to Rafael Nadal. He defeated James Blake, in the third-place final match to win the bronze medal in the Olympic Games.
Even since Beijing 2008, Djokovic has grown in leaps and bounds, winning several titles both in masters and grand slams. 
Novak Djokovic Title statistics:
Singles – Grand Slam tournaments -19

Olympic Games – 1 Bronze Title

Year-End Championships -5 Titles

ATP Masters 1000 – 36 Titles

ATP Tour 500 -14 Titles

ATP Tour 250 -10 Titles

Total – 84 Titles
Meanwhile, the Serbian team at the Tokyo 2020 will be participating in 13 games, which include Athletics, Basketball, Canoeing, Judo, Karate, Rowing, Shooting, Swimming, Table tennis, Taekwondo, Volleyball, Water polo, and Wrestling. The Serbian Olympic team has a combined 77 participants with 39 men, and 38 females. 
History of Serbian Medals at the Olympic Summer Games
Olympic Games
Stockholm 1912, Sweden:  3 golds (participated as the Kingdom of Serbia)

Beijing 2008, China: 1 silver, 2, bronze

London 2012, United Kingdom: 1 gold, 1 silver, 2 bronze 

Rio de Janeiro

2016, Brazil: 2 gold, 4 silver, 2 bronze
Similarly, Serbia Men's National Basketball Team is still on the run of making the qualification of the Tokyo 2020 Olympic Games. The Serbian team recently defeated Mexico 81-77 in a basketball-friendly game in their preparation for the Tokyo 2020 qualification round which will occur between June 29 to July 4th. The Serbian team has been placed in the qualifying group along with the Dominican Republic and the Philippines. The matches will take place in Belgrade on the 29th and 30th of June 2021
The total medals won so far by Serbia is 15, with 3 golds, 6 silver, and 6 bronze medals. In Tokyo 2020, the Serbian Olympic team will be aiming to add to their medal history table, and it is expected that Novak Djokovic will be leading his nation in winning more gold medals than before. For those who want to experience the Olympics in video game form, can check out the Olympic Games Tokyo 2020 – The Official Video Game™ by Sega over on Steam.