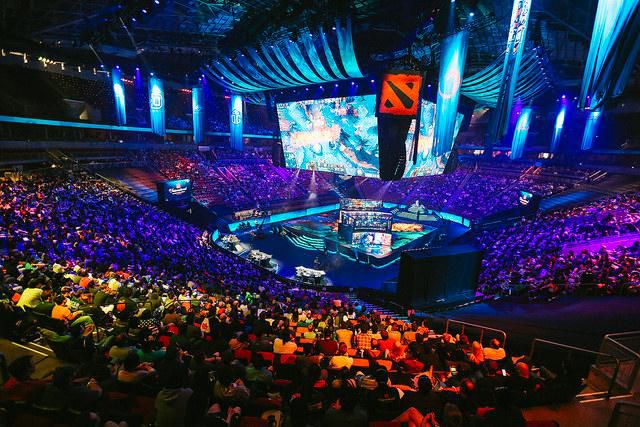 The International 2019 comes as the 9th edition of this tournament, taking place, for the first time, in Shanghai, China. This will be the last event of the Dota Pro Circuit. And as with every other event, there are many people waiting for this tournament, for many reasons. Some are looking to participate The International 2019, while others simply want some form of entertainment.
But why should you choose to watch and bet on The International 2019 as well?
Supporting Your Favorite Teams
Whether you're about to book plane tickets and take a journey to Shanghai or you're going to watch it on screen, the participating teams could use some encouragement. Seeing people be there for them could be a huge motivational boost, and you could be someone who contributes to their victory.
There is a total number of 12 teams that have qualified through the DPC, while 6 other teams will qualify from regional qualifiers. So, if you want to support Fnatic, Team Liquid, Ninjas in Pyjamas or any of the others, you should keep your eye on the event.
Waiting in anticipation for the results of the games can really make your heart beat really fast, with each passing second. You are either really passionate about this thing, or you watched Dota 2 and your team of choice must win to ensure a win for you too. One thing is clear, though: watching as these players are giving it their all to win the big cash prize can keep you entertained for hours.
How many times have you been told that watching as pro players are unleashing their skills is beneficial for your own skill set? If you've just gotten into Dota 2 but have a long way to go, watching this tournament will reveal what tricks these pro teams are using to be so successful. In return, you can apply them to your own games and see significant improvement.
Another big advantage of watching this tournament is that you can win money yourself. While participating in the matches, you can learn about  Dota 2 and, possibly, get some cash yourself. Isn't that amazing?
The International 2019 will take place from August 20 to August 25, so you'd best be prepared to see the experts in action. You're sure to not only have fun but also learn some new and valuable skills.