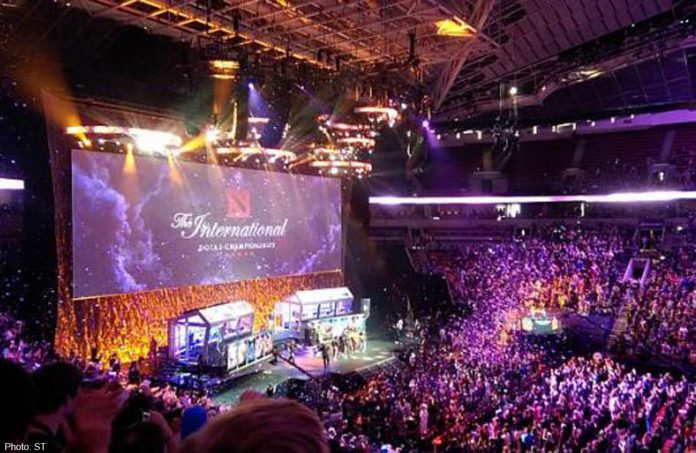 The benefits of competitive gaming extend beyond growing global appreciation for a unique sport and the evolving online technology that created it. From MMORPGs and iGaming to special equipment and the internet itself. eSports is a thriving industry, constantly acquiring skilled players and great new titles to test them on, while building a network of prestigious supporters and business opportunities. Champions may seem to benefit the most, but even players who don't win can make an enviable living, not to mention the places that host the events.
Online Gaming and Counter-Strike
Online gaming, regardless of genre, offers a greater range of entertainment and connectivity. It brings players and providers closer, simultaneously boosting the video game market's productivity through an instant awareness of consumer demands. This is why online games, for example, are favored among gamers' pastimes. Apart from bringing top paying slots to people's attention, gaming review sites are valued for their needed services – with lists of quality games and guides.
Online video games, and related systems, provide convenience and accessibility that was hard to come by in the past. The emergence of titles like Counter-Strike and World of Warcraft in the 2000s was a turning point for online gaming; their universes becoming the escapes thousands of gamers had been looking for, where they could meet, compete, and turn their beloved hobby into the eSports phenomenon we know today.
A Gamer's Perks
eSports winners get the most out of the industry, not just in the form of trophies and checks, but sponsors and partnerships too. In fact, 74% of eSports revenue comes from such lucrative relationships. Red Bull is a major investor as are celebrities Ashton Kutcher and Drake, the rapper having raised $35 million for 100 Thieves in 2018. However, every one of these opportunities must be earned.
Keeping those reflexes sharp and stats high is all well and good, but marketing and networking are a competitive gamer's other essential skills. Developing a popular public image is especially easier with the rise of social media and streaming technologies. These digital advancements enable eSports teams and individual players to grab the attention of investors willing to support them. Furthermore, they also open avenues for gamers with more charisma than luck in the arena to profit from sponsors by simply gathering and entertaining followers.
Local Businesses Support eSports
eSports stadiums are springing up all over the world, increasing the visibility of their homes. Arlington, the small but proud home of the Texas Rangers and Dallas Cowboys, was the latest city to welcome such a gaming hub and the advantages that quickly followed. The new 100,000-square feet eSports Stadium Arlington is now North America's biggest facility dedicated to massive events attracting audiences in the millions, both in person and online.
Local businesses will see the same increase in trade as those around Frankfurt's Commerzbank Arena or San Jose's SAP Centre. But when not occupied by tournaments and wide-eyed visitors, the Arlington stadium serves as a gaming center. People come together to eat and shop for specialized equipment or enjoy the market's best titles and gaming hardware, including 240hz G-Sync PC monitors backed by prime NVIDIA technologies. Evidently, eSports breathes new life into local communities.
The pleasant irony of eSports is that, as an activity defined by competition, it strongly encourages connectivity, teamwork, and individual empowerment. As its popularity grows, so does its need for bigger and better gaming innovations. The future that this industry is nudging technology and society towards looks more intricate and thrilling with each passing year.