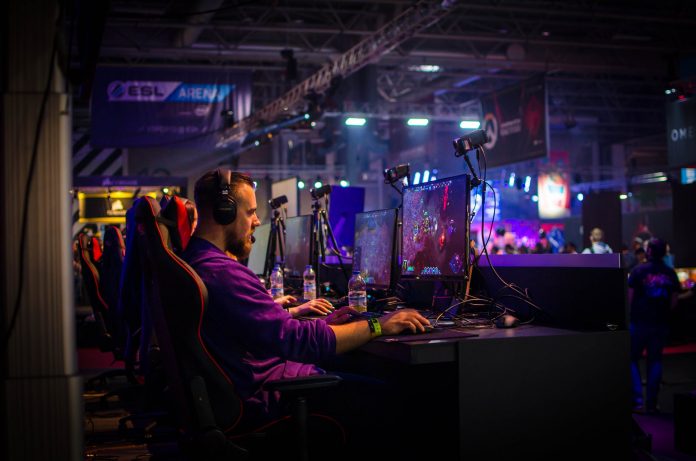 An industry that was relatively unknown even 5 years ago, esports has seen exponential growth in the last decade rising to a multi-million dollar industry. We think of it as being an extremely modern phenomenon, however its origins date back to earlier than you might think. Students at Stanford University in 1972 are considered to have been among the first to take part in a form of esports, competing when playing the video game Spacewar.
How it has grown since then is remarkable.
Research from Newzoo shows that esports is one of the fastest-growing industries in the world. Forbes report that esports already has a larger global audience than Major League Baseball. Owing to the large appeal of the esports industry, the total global audience is predicted to be over 550 million in 2021. This exposure to so many people makes it very appealing to brands who want to reach new markets, getting involved with sponsorship and other partnership deals.
The main revenue streams for esports teams have been outlined in this chart by Newzoo. merchandising & tickets account for only 2%, ticket sales, amateur tournaments and betting & fantasy account for 5% each, whilst prize money makes up only 9%. This means that a massive 74% is made up of sponsorships and advertising. This means that simply winning tournaments isn't enough to ensure the survival of a team – they must also attract sponsorship deals and compete in enough tournaments to ensure they receive the international exposure their partners desire.
One of the highest-profile partnership deals includes esports team SoloMid, who partnered with Mexican food chain Chipotle in a 'seven-figure' deal after signing Ali 'Myth' Kabbani, a player considered to be one of the best Fortnite players in the world. Other high profile organisations have been attracted to esports too. For example, Team Liquid has partnerships with Monster Energy, software company SAP and car manufacturer Honda.
Esports has also attracted some of the most influential people in the world, willing to invest their millions in different areas of esports. The owner of energy drinks company Red Bull, Dietrich Mateschitz, has diversified into various markets in the past, with the most noteworthy being their Formula One team which has won four world titles, over 60 races and earned countless podiums. They have now turned to esports too, partnering esports organisations Cloud 9 and OG. Tej Kohli, a technology and real estate entrepreneur, businessman and philanthropist, also became an esports investor recently, with a $22.7 million investment in esports organisation, Team Vitality. Kohli believes that esports is the future of sport and entertainment.
The esports boom has not only attracted business people, it has also attracted some of the most famous people in the world. Rap artist Drake co-owns the 100 thieves team, raising $35 million in their funding round last year. Also, actor Ashton Kutcher, who has a reputation for investing in ground-breaking industries with investments in Spotify, Uber and Shazam, is also now backing esports. Kutcher invests in esports platform Unikrn, identifying the opportunity of the expanding esports market.
Despite the many millions already in esports, it is predicted to continue growing. Newzoo predicts that the global esports economy will be worth $1.6 billion by 2021. It appears the esports 'boom' will continue exploding for a while yet.