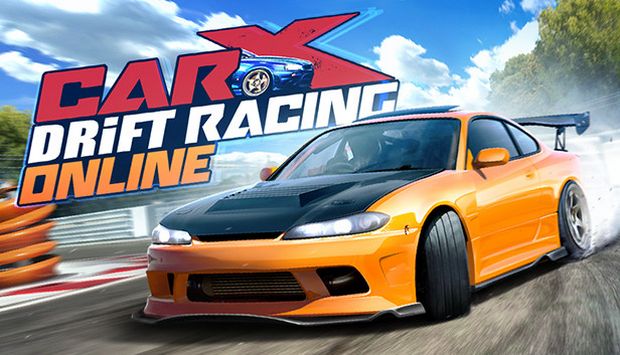 Let's be honest, there's few things we enjoy more in life than free things. Sure, sometimes the latest releases can be worth waiting and paying for, but we've unearthed some free hidden gems of the racing world that you may have missed. You can even get a Virgin Games promo code for more excitement!
Whether you're eager to head back to the track on your mobile device or computer, we have the ultimate games to help you burn some time and rubber!
How to get started: 
iOS:
Open App Store.
Search or tap the game you wish to download for free.
Tap 'Get' on your free game.
Tap Install when the icon switches.
Enter your Password or use Touch ID when prompted.
Wait for the download to finish.
Enjoy!
Android:
Open Play Store.
Search or tap the game you wish to download for free.
Click 'Install'.
Open game.
Enjoy!
Flash games:
No installation required other than Flash Player, head to the necessary URL and begin your tyre-shredding madness!
PC Games:
See the game website for installation instructions.
Free Mobile Games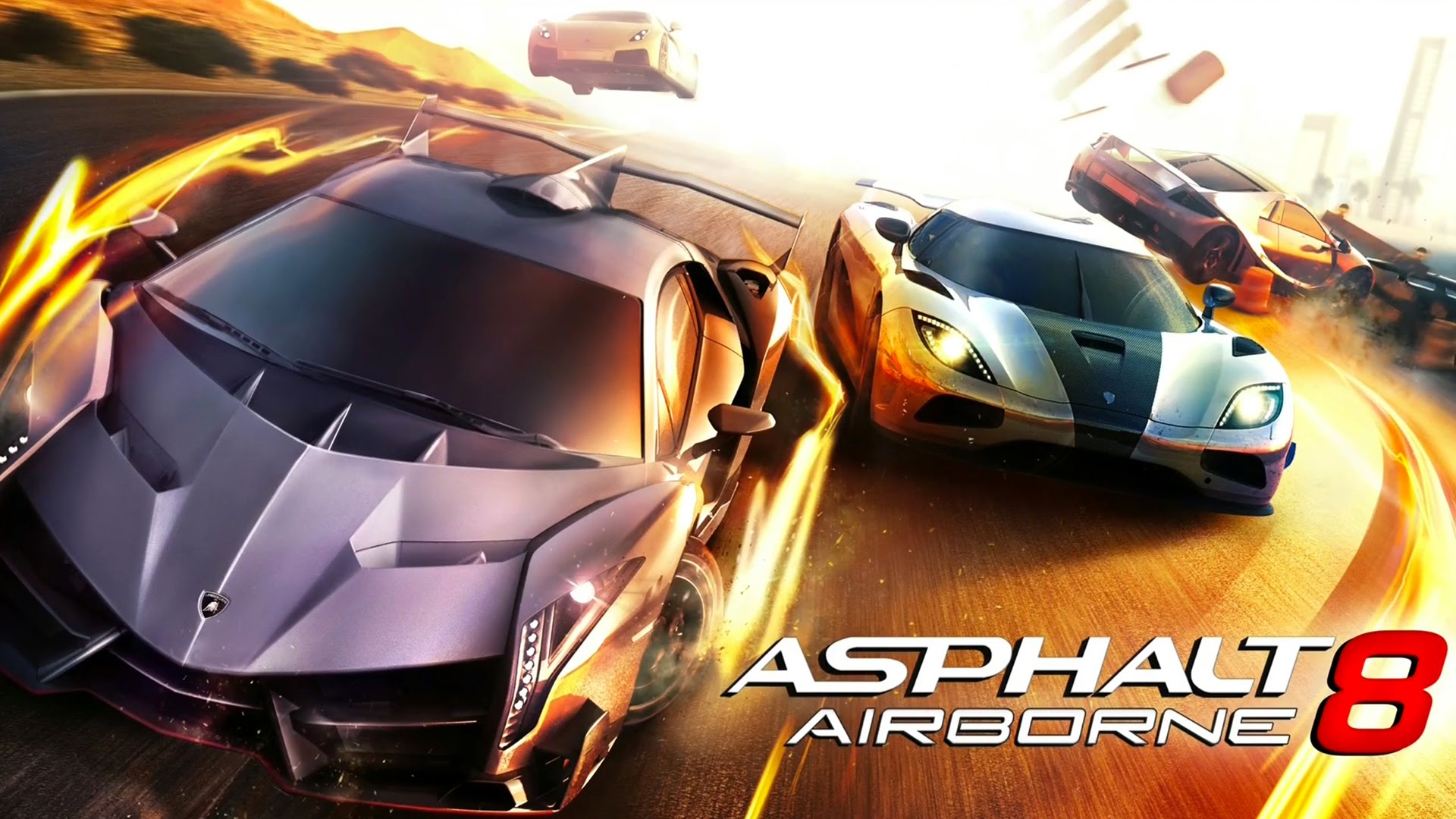 Asphalt 8: Airborne (Android, iOS, Windows Phone, Tizen, PC)
Experience a breathtaking ride through the sunny streets and dark underground of Munich in limited-time events, multiplayer, and all-new special events!
Need for Speed No Limits (Android, iOS)
Race for dominance in the first white-knuckle edition of Need for Speed made just for mobile. Build your dream ride with an unbelievable range of cars and customizations. Launch yourself between chaos and control as you hit the loud pedal and roll into underground car culture. Win races, up your rep, then kick into more races, more customizations, and more cars. Make your choices and never look back. Tonight we ride!
DRIVELINE: Rally, Asphalt and Off-Road Racing (Android, iOS)
Three most popular racing modes in one game for real racers. It doesn't matter which mode you are good at, with Driveline, you can burn asphalt, blow dust with rally engines or jump over bumpy roads with 4X4 vehicles.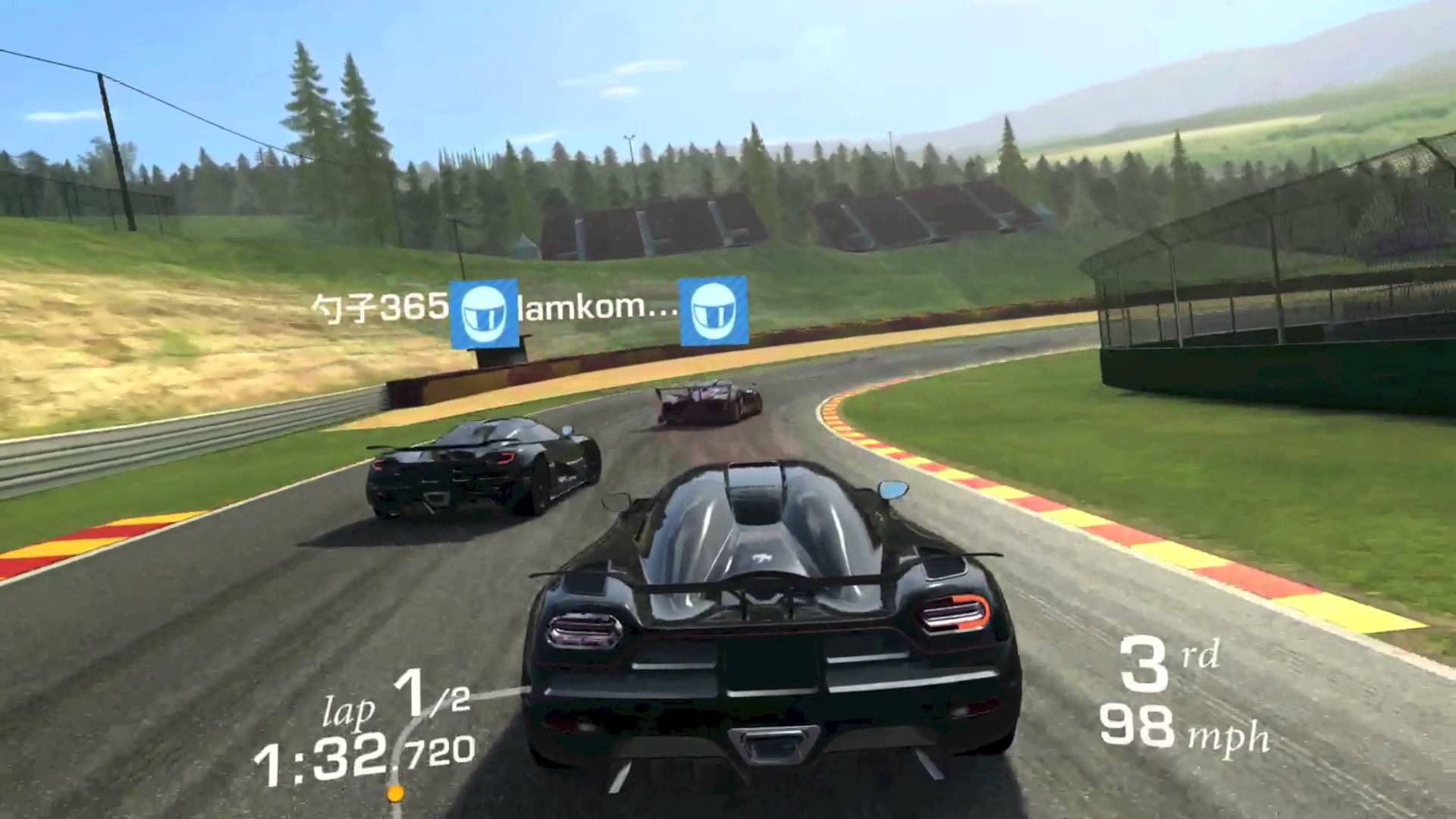 Real Racing 3 (Android, iOS, Blackberry, Shield Portable)
Real Racing 3 is the award-winning franchise that sets a new standard for mobile racing games – you have to play it to believe it. Stunning visuals and gameplay make this one of the most impressive free games out there.
CSR Racing 2 (Android, iOS)
Setting a new standard in visuals, CSR2 delivers hyper-real drag racing to the palms of your hands. Compete against live players across the world with your custom built supercars including LaFerrari, McLaren P1™, Koenigsegg One:1 and many more.
Car X Drift Racing (Android, iOS)
CarX Drift Racing gives you the chance to immerse yourself in the real world of drifting. Unite with friends, tune your car and burn some rubber!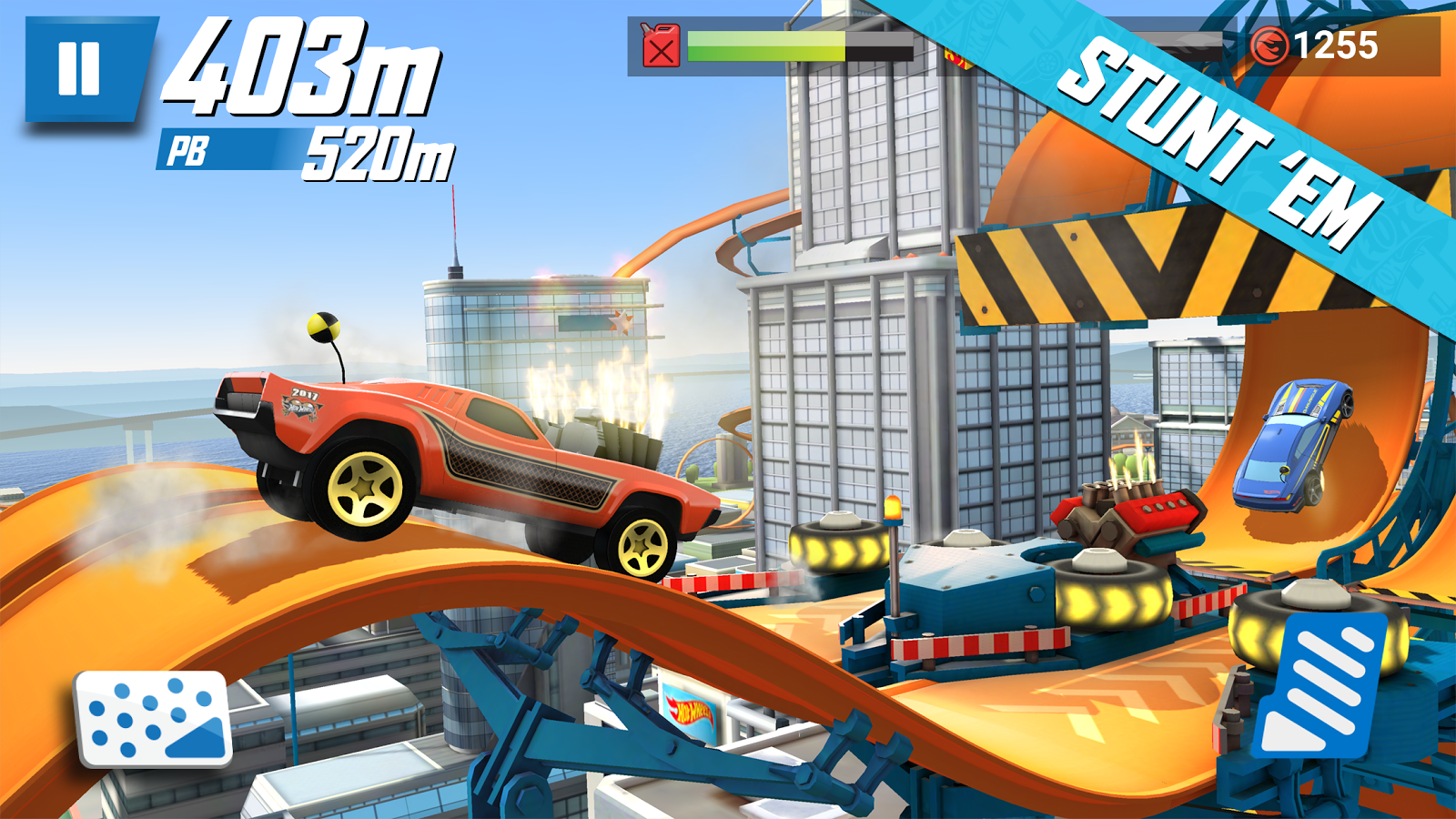 Hot Wheels: Race Off (Android, iOS)
Everything you love about Hot Wheels brought to life in an awesome racing game:
– RACE 25+ Hot Wheels cars across 50+ insane physics racing tracks
– BLAST OFF of boosters, loops, and jumps to stunt on the iconic Hot Wheels orange track
– UPGRADE AND BUILD YOUR COLLECTION of Hot Wheels cars
– CHALLENGE YOUR FRIENDS and the world in competitive multiplayer mode
Hill Climb Racing 2 (Android, iOS)
From the Creators of the Original Hill Climb Racing Comes Hill Climb Racing 2! It's Bigger, It's Better And It's Much Much Funner!?
Traffic Racer (Android, iOS)
Traffic Racer is a milestone in the genre of endless arcade racing. Drive your car through highway traffic, earn cash, upgrade your car and buy new ones. Try to be one of the fastest drivers in the global leaderboards.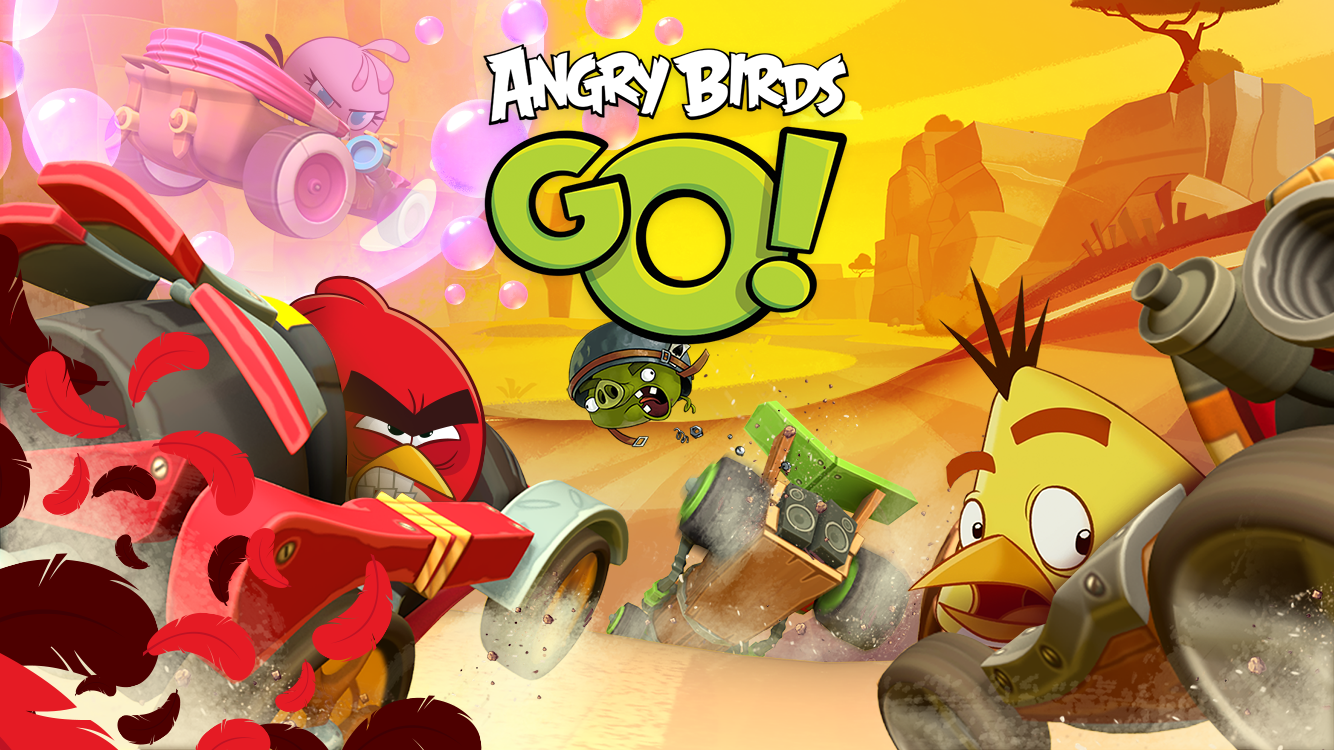 Angry Birds Go! (Android, iOS, Windows Phone, Blackberry)
Feel the rush as you fling those freewheeling birds and piggies down the twisting track in a thrilling race to the finish line!
SBK16 Official Mobile Game (Android, iOS)
Experience the thrill of handling a 200 HP beast, speeding through the most challenging race tracks in the world: Aprilia, Kawasaki, Honda, Ducati, MV Agusta, BMW or Yamaha… the choice is yours!
Compete against reigning Champion Jonathan Rea and other real SBK riders, climb the leaderboards, challenge your friends or measure your riding skills in the new Test Ride mode to earn yourself a game-changing reward.
Traffic Rider (Android, iOS)
Another masterpiece from the creators of Traffic Racer. This time, you are behind the wheels of a motorbike in a much more detailed gaming experience, but also retaining the old school fun and simplicity.
ReCharge RC (Android, iOS)
Drift your way into ReCharge RC! Featuring limitless vehicle customization, online track sharing with an ever growing catalog, global online leaderboards for every track, even the ones you create, and asynchronous multiplayer allowing you to race the ghost of every leaderboard entry! Enjoy realistic physics that blur the lines between arcade and simulation and allow rookies and veterans alike to experience the joy that is RC racing!
Trials Frontier (Android, iOS)
Experience the ultimate SKILL-BASED RACING GAME on your smartphone and tablet!
Ride your bike on unfairly addictive tracks while you perform slick wheelies, crazy jumps, and flips mid-air!
Real Drift (Android, iOS)
Get ready to drive high performance cars (turbo or naturally aspirated) and make them drift at high speed in tracks designed specifically for drift racing.
Improve your racing and drifting skills and earn virtual money to tune and customize your car.
Race to battle the world record of the leaderboard or just for fun in the freeride mode.
Gigabit Off-Road (Android, iOS)
Cruise huge open-worlds while earning money completing tough challenges, races, and gathering collectibles. Upgrade your trucks with thousands of combinations of parts, suspensions, tires, wheels, and colors.
Real Moto (Android, iOS)
Real Moto lays out the detailed tracks and realistically designed Super Sports Motorbike in awesome 3D graphics to provide unsurpassed visual quality.
MMX Hill Dash (Android, iOS)
The most crazy, addictive & FUN physics based racing game ever made. MMX Hill Dash is the explosive follow up to massively successful MMX Racing. Download and play today.
Pixel Car Racer (Android, iOS)
Pixel Car Racer is the first of its kind, a retro style arcade racer, featuring a RPG sandbox experience. Build your dream garage with limitless car customization! Take your ride to the streets and race your way to the top.
Racing Rivals (Android, iOS)
Think you have the skills to handle legendary cars from the Fast & Furious franchise? Compete with infamous classics from Dom's Charger R/T to Letty's C2 Corvette from The Fate of the Furious, the newest chapter in the Fast & Furious saga.
Free Flash Games
Drift Hunters
City Rider
King of Drift
Offroad Truck Driver
Top Speed Sport Cars
Buggy Rider
Port Car Parking
 Free PC Games
Live For Speed
LFS is a serious racing simulator. No arcade modes, no steering aids – YOU have to do the driving. It is therefore highly recommended to drive the sim with a steering wheel.
Track Mania: Nations Forever
A free game in the truest sense of the word, TrackMania Nations Forever lets you drive at mind-blowing speeds on fun and spectacular tracks in solo and multiplayer modes.
Raceroom Racing Experience
RaceRoom is the premier free-to-play racing simulation on PC and home to official race series like DTM, WTCC, and ADAC GT Masters. Enter RaceRoom and enter the world of a professional race car driver.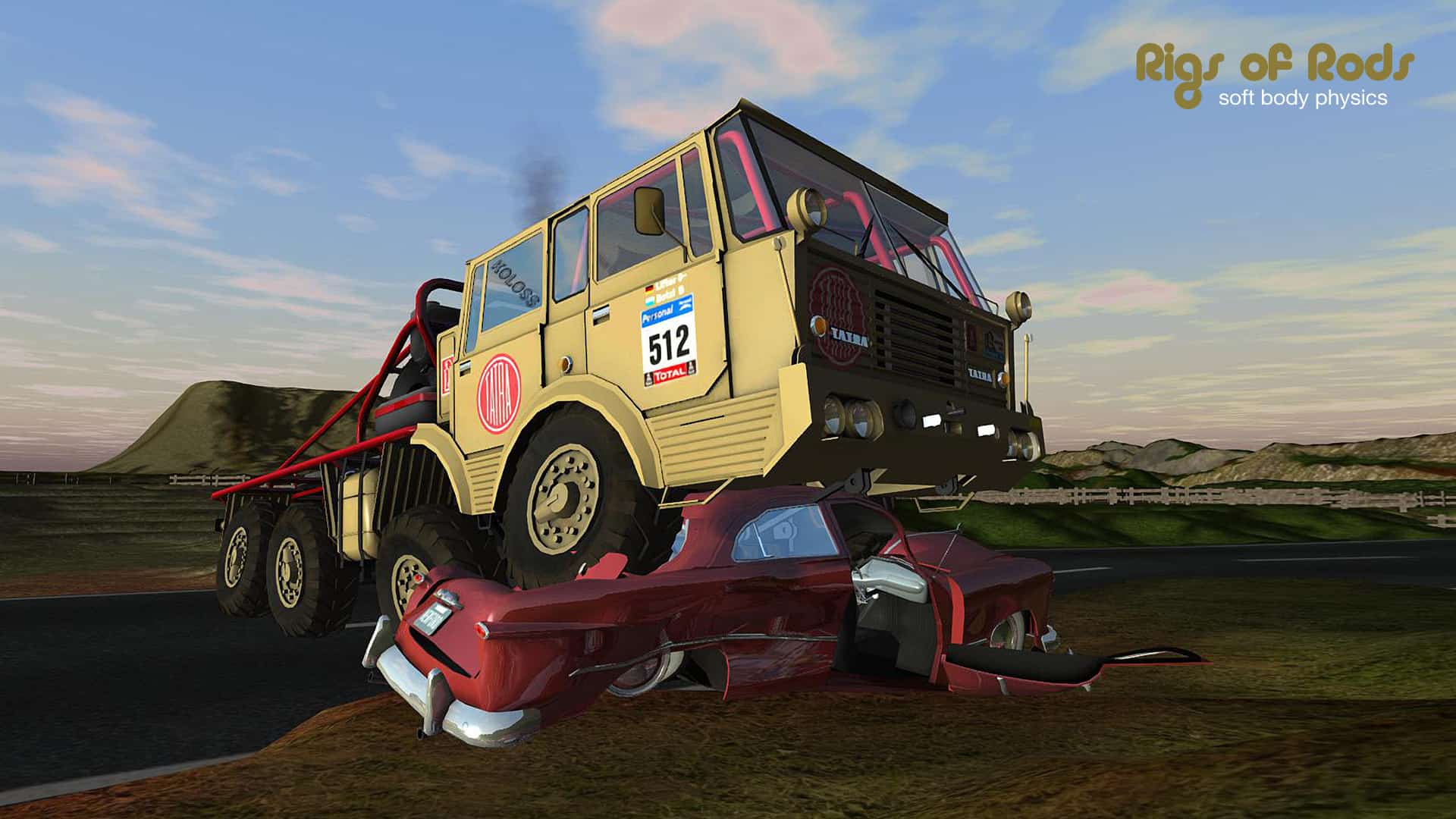 Rigs of Rods
Rigs of Rods, is a realistic driving simulator that gives you the possibility of driving all kinds of vehicles within a virtual environment: trucks, cars, planes and boats. That means you can drive, fly or sail in total freedom in an open environment.
Our Recommendations: 
Real Racing 3 (Android, iOS)
This game sets the standard with what mobile gaming is capable of these days as EA bring you unrivalled graphics along with fantastic gameplay. We really do believe that this is the closest you can get to the on-track feel in your pocket right now.
CarX Drift Racing (Android, iOS)
It may take you a while to get good at this game, but we can assure you that once you do, you won't want to put it down! We absolutely love drifting and this is the ultimate way to burn tyres on the go.
Offroad Truck Driver (Flash)
This game is a great time burner whether you're at home or at work with some spare time. Nothing is more convenient than loading a flash game and stepping into the action as you deliver goods in your truck in the most challenging conditions.
Drift Hunters (Flash)
Not another drift game?! Yep, we're afraid so, it's just too good to leave off the list and the perfect opportunity to practice your oversteer control before you head home to your gaming rig!
Live For Speed (PC)
We recommend that this is played with a steering wheel and pedals, but don't let that put you off. This fantastic simulator is up there with the likes of Assetto Corsa and will cost you absolutely nothing! This is a particularly popular game with the modding and drifting communities.
Rigs of Rods (PC)
This game features quite possibly the most realistic crash and damage physics we have ever witnessed in a game. If you like having fun and crashing into things in a safe and controlled environment, we definitely recommend giving this a try!
Of course, these are purely recommendations. You can play a selection of free flash games at SmartDrivingGames – also make sure to check your phone's App Store frequently for new releases.