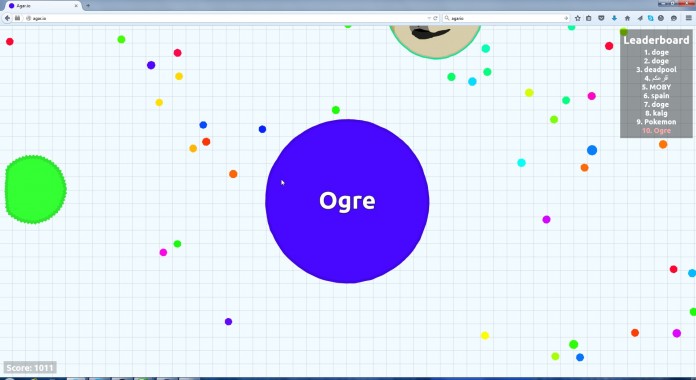 Agario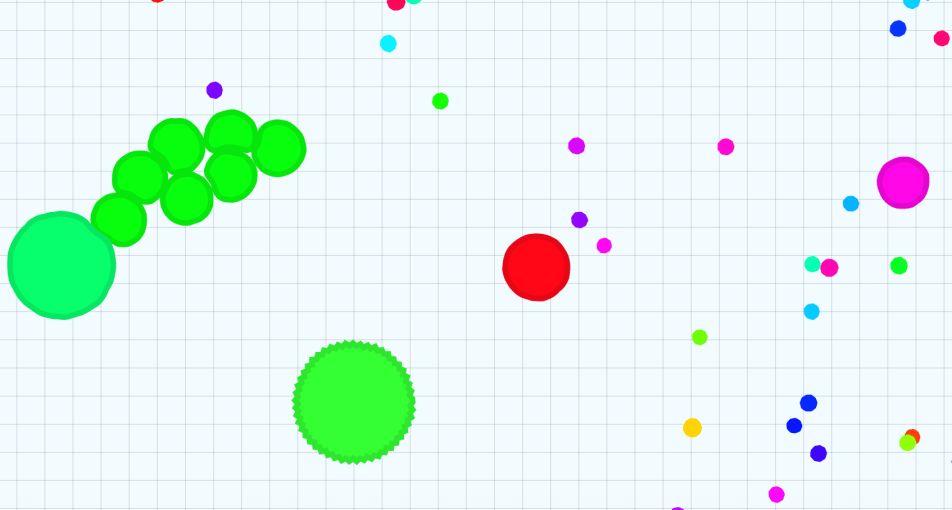 Game Description and Comments
Agario is more of a free online multi-player game than a strict arcade game and is actually very fun despite its simple appearance. You start out as a cell trying to devour other cells to be the biggest cell in the world. Bigger cells eat smaller cells so size definitely counts here. This game is a little like fish in the ocean because there is almost always a bigger fish. In this case, there are many bigger fish when you first start. You have to duck and dive to not get trapped. Your game ends as soon as you are eaten. I was able to get the my Ogre purple cell to a nice after 10 minutes but finally a gigantic twosome corned me near the top for a nice snack. This is the best free multiplayer game I have came across in sometime. It deserves at least a few minutes of playtime.
Features
1. Free online game.
2. Multiplayer only.
3. You can play as a guest or sign up through Facebook.
4. Survival of the fittest in its truest form.
5. Has a live leaderboard.
6. Records your score, time played, and whether you made the leaderboard or not after each death.
Pricing Mode
Agario is another free game published for the web and is supported by advertisements.