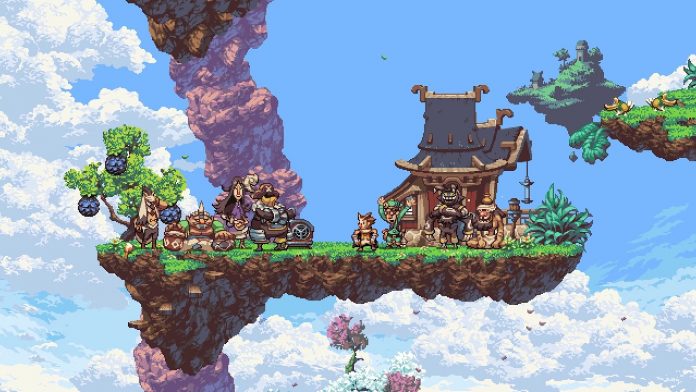 Although Norwegians might be better known for their love of electric vehicles and their excellence in all manner of winter sports, there is another sector of the Norwegian economy that has experienced considerable growth in recent years: the gaming industry.
And while the gaming industry is relatively small when compared to their Scandinavian neighbors in Sweden and Finland, Norwegian game developers have nevertheless managed to do a decent job of putting their name on the map – particularly given the stiff competition they face.
Currently, the Norwegian gaming industry employs around 600 people across the country. While these figures are growing each year, the number is still considerably less than the 7,900 developers in Sweden and the 3,200 in Finland.
Despite the size of the Norwegian game development industry, however, it still managed to post an estimated turnover of $40m in 2018, according to one report.
Norwegian games developers are known for their meticulous approach to games design. While this means that the development cycles of Norwegian games tend to be on the longer side, this pays off in the quality of the product that is eventually delivered.
One area in which Norway has excelled in recent years in terms of its game development output is in the online gaming sector. This includes different types of online gaming platforms, although according to the Norwegian online game portal Casinospesialisten.net, they have proved themselves particularly competent when it comes to online games. And given that the online gaming industry is worth billions each year, this could prove to be a significant source of turnover for Norwegian developers in years to come.
Turning our attention to some of the games that have been released by Norwegian developers in recent years, however, what are the best titles to have come out of this burgeoning games development scene?
Owlboy
In the small but noble pantheon of games released by Norwegian developers, you would be remiss to not mention Owlboy. Although it was released in November 2016, the development cycle for Owlboy actually began almost a decade earlier, in 2007.
Owlboy is a platform-adventure game that sees the player controlling Otus, a member of an owl-like, humanoid race of people. When Otus' village is attacked by a band of fierce pirates, he sets out on a journey to defend them and ends up learning the lost truth about his people.
Owlboy was developed by D-Pad Studios, who released it on all major gaming platforms, including PC and MacOS. Over the course of its long development cycle, a considerable degree of hype and expectation had built up.
However, despite the long wait, fans were rewarded with what became an instant classic. Fans immediately fell in love with the lush, retro-themed aesthetics and the emotive music.
For the Norwegian games development industry in particular, Owlboy acted as an indicator of the incredible talent present in the country.
Mørkredd
Released by the Norwegian games studio Hyper Games, Mørkredd is a critically lauded, award-winning puzzle game that was an instant hit with fans when it launched on PC and Xbox.
Critics and fans alike praised the games original, engaging game mechanics, as well as the art style. And despite some minor technical issues that earned it some criticism in professional reviews, video game fans instantly fell in love with the atmospheric music and artistic direction.
Mørkredd sees players attempting to solve puzzles with a unique gameplay mechanic that adds a layer of complexity to the 60+ puzzles players must solve. Players must cooperate to roll a large, glowing orb around puzzle maps in an attempt to stay in its light. If they fall into the shadows, they die and the game ends.
In addition to proving popular with fans and critics alike, Mørkredd has also been recognized by the National Museum of Norway as being culturally and technologically significant. As such, as of June 2022, Mørkredd will be made a permanent part of the Museum of Norway's video game exhibit.
Although a seemingly minor development, this decision marks an important step in the growth of the Norwegian game development scene and is indicative of the broader cultural and artistic significance of video games. In this regard, Norway follows other countries such as Poland, which recently recognized the importance of games development studios such as CD Projekt Red.
It is hoped that this marks an important step in the maturation and expansion of the Norwegian games development scene!