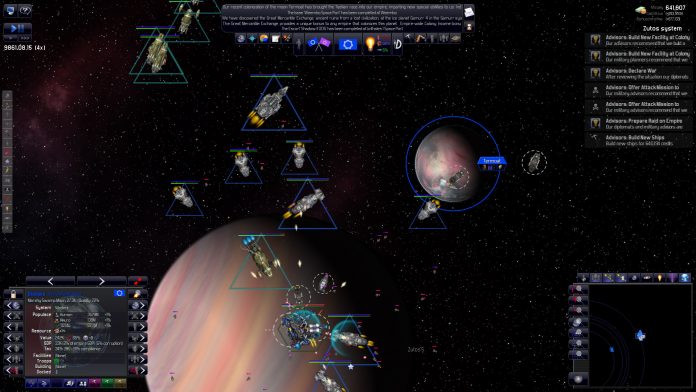 With so many different games to choose from within the strategy genre, compiling a list can be a pretty tall order. These games all have a similar goal but entail a different story. For example, in grand strategy ones, you control entire nations or dynasties.
In city builders, you construct towns, while other sub-genres involve commanding a squad of troops. As strategy games come with distinct features, there's usually something for everybody.
Since strategy games are based on careful and tactical approaches, there is no greater feeling than destroying another player in an online match. It's even better when you make use of top strategies for winning at online games to optimize your experience.
So, let's get started, below are some of the top strategy games that UK players can play online.
Chess
Chess is one of the oldest strategy games in the world that sharpens the minds of players. It takes logic and tactical skills to win. With technological developments, chess can be played online via smartphones, anytime and anywhere.
You can also challenge the AI system or play with other people. With the availability of chess on mobile, you can now play chess with friends and family by downloading an online application. Several variants of the game are available from Google Play and the App Store.
Alternatively, other classic strategy games are available to play. Comparison sites offer you to play free online casino games with superb graphics that you can instantly play without having to download them. In addition, the site also provides game guides and explanations for a variety of games for beginner players.
DEFCON
DEFCON is the strategy game most likely to make you wake up in a cold sweat. It's an abstract simulation of thermo-nuclear war. Here, the tension rises along with the DEFCON level, and frantic deals lead to bitter betrayal. It's a game in which people are reduced to numbers (and ashes).
The presentation is immaculately sinister and minimalist, and while DEFCON is unlikely to keep you playing through the night, you might lose sleep anyway.
Gear Tactics
As its name might suggest, this is a turn-based tactics game set in the visceral world of Gears Of War. The deep, tactical prowess within this title is what's common with the XCOM video game series.
You start off with control of a squad of human soldiers, in which you command to destroy any enemies. In addition, there are plenty of side missions to take advantage of. You need to think sharp, as strategy is the key in Gear Tactics, rather than combat.
Distant Worlds Universe
By allowing the player to hand over the reigns of responsibility, Distant Worlds makes everything possible. It's space strategy on a grand scale that mimics the realities of rule better than almost any other game in existence.
It does that through the simple act of delegation. Some missions assign you to build queues and ship designs. Others place every military move within your control. However, things are different with the Distant Worlds Universe.
In the game, you need not perform every act yourself, as automation of everything is possible. Such includes individual scout ships, invasions and tourism. So, if you're a military-minded player, you can always let the computer handle the economy while you put on your admiral's stripes.
The Crusader King 3
The Crusader Kings games are strategy/RPG hybrids. While you'll spend time commanding troops and conquering territory, you'll also fret about the day-to-day life of the ruler you're controlling. You'll worry about the rival ambitions of your vassals, or whether your scornful wife is mad about domestic issues.
You're also worried about whether she's plotting to kill you, whilst dreading the charmless idiot your daughter just married.
The stakes of these family dramas are every bit as important as your military battles. It's not far to see the reason, as when your ruler does eventually collapse in the throne room, you will assume control of their heir. And upon taking control of the successor, you will have to live on with all the consequences of his previous actions.