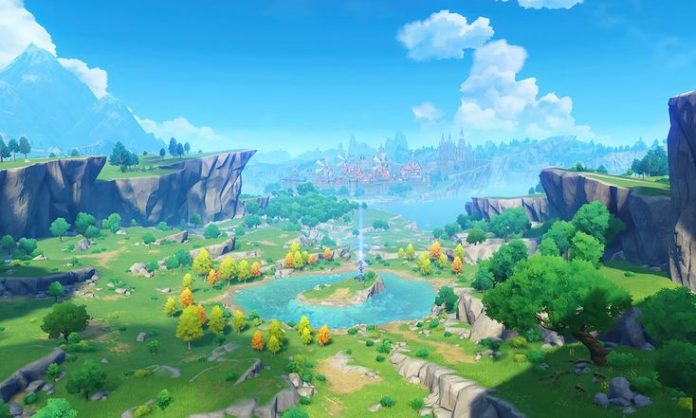 You do not have to pay a lot of money to enjoy gaming. In fact, you do not have to pay a thing to play many of the top-rated games online. There are many free to play games that millions of people play every week, and, on this page, you will find some of the free to play games we can't wait to try out.
Fortnite
Most people who have at least a passing interest in gaming will have heard of Fortnite but there are still plenty of gamers out there who are yet to take the plunge. You are dropped onto an island and the aim of the game is to be the last surviving person. There is a nice social element to the game and Fortnite has attracted the interest of people from all walks of life. There are several game modes, including Battle Royale, which is the most popular, plus the event-hosting Party Royale and the free creative mode.
Genshin Impact
Genshin Impact has been available on mobile devices and PCs since 2020 and has recently launched on PlayStation 5. The anime-style open-world environment features an action-based battle system and Genshin Impact has quickly become a game we cannot wait to try out. The graphics and vistas are stunning and remind us of a lot of The Legend of Zelda: Breath of the Wild. There are many fantastic characters to enjoy, with difficult enemies to overcome throughout the game. The combat system makes for great entertainment and although the gacha elements can quickly cost a lot of money, you can play the game for free.
Free Online Games
Much like Genshin Impact, the beauty of free online games is the ability to play for free or choose to buy coins in the game. To play Pulsz Casino real money games, you can register and claim a bonus which gives gold coins, and these can be used to play the available online games. In addition to gold coins, there are prize coins, and these can obviously be exchanged for prizes. There is a vast selection of online games to play and we can't wait to get started with over 100 games from which to choose. When out of free coins, the promotions section of the online game site is usually filled with free giveaways.
Apex Legends
As fans of the battle royale style gaming system, Apex Legends is a free game we cannot wait to begin playing. The selection of legends, which are the playable characters in the game, looks fantastic and they each come with special abilities. Gunplay is the focus of Apex Legends but the variety in the characters mean they all offer enough difference to make character selection a fun aspect of the game. Some of the latest features in the game include reduced downtime between matches, which has been hugely popular and a better respawn system when team members have been lost.
Dauntless
Next, we move to monster hunting games and although there are plenty on the market, we are looking forward to playing Dauntless. This free to play game is available on PC, PS4, and Xbox One and the basis of the game is to take down massive monsters and use the parts picked up from one take down to move on to the next, even bigger monster. The main reason we can't wait to play this game is the multiplayer experience. The controls and systems used in the game are easy to pick up and that means more people feel confident playing Dauntless as a multiplayer experience. It does not matter on what platform you are playing the game, Dauntless offers cross-play, meaning you can play with friends on different devices.
Some of the other top free games we cannot wait to play include Valorant, Hearthstone: Heroes of Warcraft, Lost Ark, and Spellbreak.