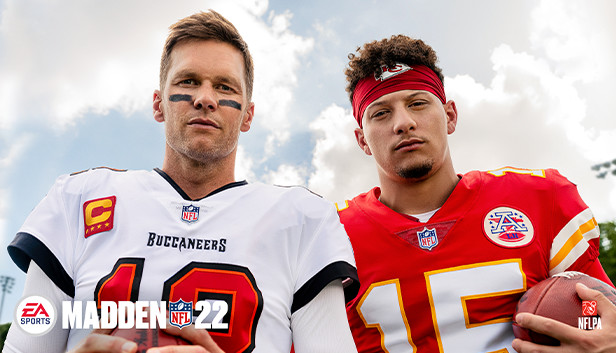 Every year, we get a fresh piece of content wrapped in NFL covers that are designed to keep NFL fans engaged in the sport even more. Yes, we are talking about Madden NFL 22.
With every new version, we get improved graphics, mechanics, new game modes that are fun to play, team and player updates, and much more.
Since the developers want to make the game a close to real life as possible (they are not far), they need to update the performance of each team every season. This is where the situation gets interesting and players start to research about the best team to play with on the new Madden NFL 22.
In today's article, we will highlight what the developers think that the best team of the NFL is and compare their overall rating.
Tampa Bay Buccaneers – 92
After they crashed Kansas City in the last season's Super Bowl, there was a shift in the team's rating on the new Madden NFL 22.
Now, Tampa Bay Buccaneers are the best performing team in the game with an overall rating of 92 and there is a good reason for that. It's no surprise they are among the leaders of the 2021 NFL Offensive Line Rankings by TwinSpires.
First of all, they stormed into the new season with four players rated 90 or above. We have the most popular player in the league Tom Brady who leads the board with an overall of 97, followed by Lavonte David 93, Mike Evans 91, and Ali Marpet 90.
This makes them incredibly strong and most feared them in the league that your friend wouldn't want to go up against.
Kansas City Chiefs – 90
With a fall to second place from last year's Madden NFL, we have the Kansas City Chiefs who are also incredibly strong in terms of talent and skills mixture. Here we have Patrick Mahomes and Travis Kelce who both got a maximum overall rating of 99.
Additionally, we have the speed demon Tyreek Hill who has an overall of 98 and incredible speed and acceleration of 99. This offense is hard to handle in an online match, so if you want to get an advantage over the person you are up against, you should definitely choose Kansas City Chiefs.
We also have Tryann Mathieu 95 and Chris Jones 90 which are crucial players for the team. The truth is, there is a slim difference between the two top teams in the league and you won't feel too much of a difference.
Green Bay Packers – 89
The third place is reserved for the Green Bay Packers after a dramatic offseason where the NFL star Aaron Rodgers finally signed a deal with them. Even though he is an incredibly valuable player for the team, he still falls in second place in terms of overall rating with 96.
The first place in the rating table is reserved for Davante Adams who had his skills tune in to the max with an overall rating of 99. Additionally, we have left tackle David Bakhtiari with 96 and Alexander with 95.
It is a well-balanced team that has strong players in every position.
Baltimore Ravens – 88
Most people are surprised that the Baltimore Ravens are the fourth strongest team on Madden NFL 22, but there is a good reason for that. Even though they don't have players that reach extremely high ratings, they have the most balanced team, where players in every position have above average and high ratings. They have 16 players that are rated 80 or over, which explains why they are a very strong team.
The highest-ranked player is Ronnie Stanley with 93 and the cornerback Marlon Humphrey with 92. Additionally, we have Calais Campbell with 90, Mark Andrews with 88, and Marcus Peters with 88.
The Baltimore Ravens are an incredibly strong team and perfect for players who want a team made of strong offense and defense.