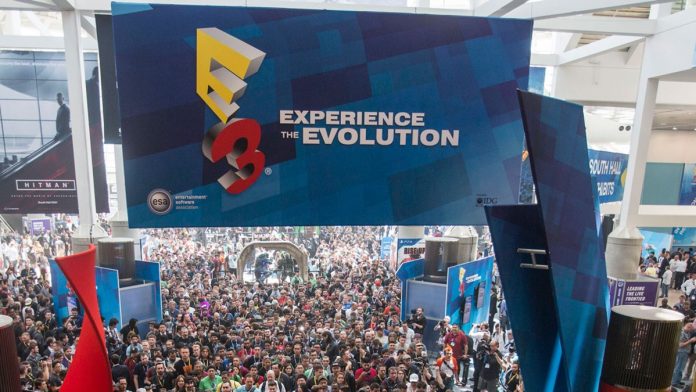 E3 is an event commonly known and loved by gamers and developers alike, and if you don't know what it is – what rock have you been hiding under? E3 is a yearly event for computer and video games, any related products, and gives developers the opportunity to show off their biggest, best and brightest new additions to the industry. Innovation is key at E3, and for three days, gamers and developers alike can enjoy the incredible new technologies that could be, and are, due to be gracing the industry in the near future, and have the ideal opportunity to network, connect and chat with everyone from partners, industry executives, influencers and so many more.
In short, E3 is the place to be in the gaming industry, and it's unerringly popularity is very much deserved. Every year, gamers race for the limited number of passes, and industry officials cross their fingers in hope of an industry pass. 2018 is already looking to be an incredible year for E3, but what do we know about this convention so far?
When Is E3?
The dates for E3 differ every year, though usually take place in the summer months and this year is no different. Announced at last year's E3 convention, this year's event will take place June 12-14 2018. The timing for each pass is as follows:
| | | |
| --- | --- | --- |
| Date | Industry Pass | Gamer Pass |
| Tuesday 12th June 2018 | 11:00am – 7:00pm | 2:00pm – 7:00pm |
| Wednesday 13th June 2018 | 9:00am – 7:00pm | 12:00pm – 7:00pm |
| Thursday 14th June 2018 | 9:00am – 6:00pm | 9:00am – 6:00pm |
How Do I Get Tickets?
You'll be happy to know that the tickets for E3 are already on sale! Head over to their website to pick up a pass of your own, but first it's a good idea to truly understand which pass is which, and whether or not you'll need a Gamer, Industry or Business pass to be able to attend. The passes are as follows:
Every year, gamers are invited to buy passes to attend the event and these are released in two waves. The first wave are always much cheaper than the second wave alternative, but there are a very limited amount and this works on a first come first served basis. The three-day floor pass for Gamers this year is $249 and gives you the opportunity to immerse yourself in the excitement of witnessing announcements, seeing new products, and sometimes even trying industry-changing technology!
The Industry Pass is designed for industry professionals who have a "professional affiliation to the interactive entertainment industry". These tickets are complimentary, and require you to register and apply for one. Your eligibility will be judged on two credentials from a list. You can view the full list of criteria on the E3 website, but all industry pass applicants MUST have a valid employee email address.
The Business Pass is a three-day show floor pass just like the gamer pass, but comes with a range of additional benefits. At $995, this pass will give you early access hours on two of the days, a VIP lounge for quiet work or networking opportunities with colleagues, lunch and breakfast each day, and access to exclusive CEO and Developer panels.
E3 is also the perfect venue for budding developers or young business owners who might have developed a new software, hardware or game, and wish to present it. In the past, we've seen new and exciting MMPORG ideas in search of backing or feedback, small business owners pitching casino software to be used in gaming sites accessible worldwide, but also anything else which falls under the gaming category. Shooters, MMOs, you name it – they are all welcome at E3, so it's worth completing the form if you'd like a spot amongst industry leaders!
Who Is Going To Be There?
Every year, industry leaders present at E3, and while the full list of companies that are attending is quite the marvel to behold, there are of course a whole host of 'ones to watch' each year. Here are just a few to keep your eyes on!
While Sony aren't likely to announce the PS5 anytime soon, this year should see a focus on PlayStation VR from Sony, and with other companies already working hard on developing their own virtual reality systems, it's only right that Sony are joining the race. Away from hardware, however, gamers could expect to see a lot to do with The Last Of Us 2 – let's all take a moment to rejoice – and with any luck would could even get a taste of the gameplay!
Microsoft always come to E3 with some big announcements and innovative changes, and this year doesn't appear to be any different. Its mid-generation update 'Big M' will likely form the majority of the show on Microsoft's part, and the Xbox One X will happily sit alongside. On the matter of games, Halo is expected to make an appearance, with Halo 6 being the focal point. Gears of War 5 and Fable 5 could even make an appearance too!
The Nintendo Switch is the console that everyone's talking about and of course this could mean plenty of new software and hardware updates to watch at this year's E3. With Zelda and Super Mario back out there, a new Smash Bros game could be in the works. There's talk of new Yoshi-focused games too, so fans of Nintendo could be blessed with a whole new host of adventures to try out!
EA's contributions can often seem a little obvious, with Madden 19, NGGL 19, NBA Live 19 and, of course, FIFA 19 all due their yearly revamp. Need for Speed could make a comeback too but this has yet to be confirmed. More interestingly, however, the new Star Wars game could see actual gameplay, and new monster-hunting game 'Anthem' is also looking to make quite the mark this year.
Of course, the likes of Ubisoft, Bethesda and so many more are all set to showcase some incredible new releases this year, but the fact of the matter remains that E3 is always brimming with new technologies and new talent each and every year. If you're near the LA Convention Centre this June, why not pick up a pass for the incredible E3 expo? You never know what you could witness.