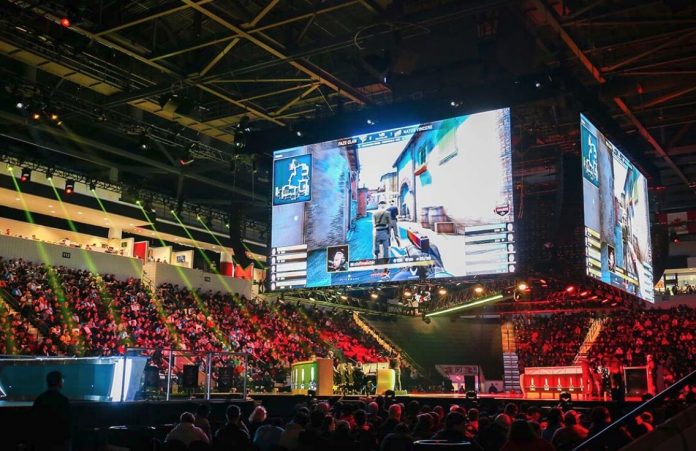 Although the advent of esports is still relatively new, both in general and in the gaming industry, specifically, the world of gaming is not only one of the fastest-growing markets but is already the biggest in the entire entertainment industry. So, this begs the question, why does such a successful sport in such a successful sector not get taken more seriously especially when compared to gambling promotions? We believe that 2020 was the year that started to change all that for eSports, as over the period of the past year, esports played a major role in keeping things ticking over.
Esports' Time to Shine
The opportunity was spotted early on by the likes of Formula One and the WBSS (World Boxing Super Series), who launched the Virtual Grand Prix and the eWBSS series, respectively – this came just ten days after the wholesale postponement of live sporting events. Even before that, many professionals had already taken the initiative and soon there were several sports personalities turning to streaming.The overall success of these various events and live streams has meant that not only are virtual sports a viable alternative, but that the audience is only getting bigger during these strange times.
Esports Are Booming
What's more is that as all of these virtual events picked up traction, so too did their respective esports markets, with coverage now available with most of the gaming sites in the world. Whilst sports fans couldn't yet watch their typical racing or Premier League matches, they could watch their virtual equivalents, as well as go on to find new and exciting options in other already thriving esports markets. Even before the numerous sportspeople and celebrities jumping on the bandwagon, competitive gaming is one of the fastest-growing areas in entertainment sectors. Moreover, their popularity goes way beyond that, with esports viewing figures apparently rivaling the Super Bowl.
The Future of Esports
Having played such a vital role not just in the gaming industry but in ensuring some form of sport remained in our lives, we don't see esports slipping into the background ever again. The fact is, both competing in and spectating esports has drawn huge crowds since the 2000s. Moreover, esports games have been on the rise for a number of years and is now a billion-dollar business, which makes the lack of mainstream media coverage all the more puzzling. Whilst 2020 may have been a turbulent year for sport as a whole, one of the few upsides is that this period has resulted in some long-overdue validation to an often-overlooked arena.
In such unprecedented circumstances, esports have not only proven themselves to be a legitimate form of sport, they have helped keep an industry afloat.Furthermore, even though lockdown is gradually lifting, quarantine has offered a unique opportunity for esports to shine and set out for the future. Hopefully, having got a taste for what this unique and highly-engaging form of entertainment is like, sports fans will start to branch out and give other popular esports games and markets a go, like Fortnite, League of Legends and Counter-Strike: Global Offensive. One thing is for sure, esports are rapidly moving their way towards the top of the pile and we don't see them stopping anytime soon.