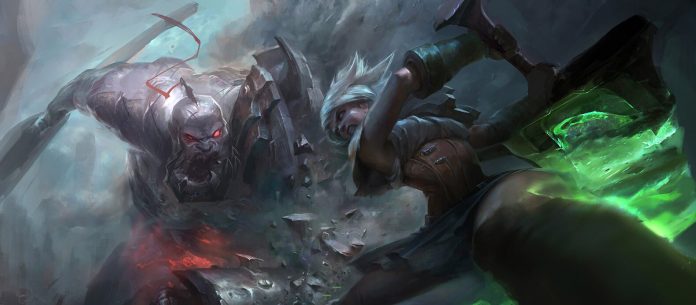 GameOgre.com Presents The 2016 Online Game Awards
2016 was another great year for online gaming as the industry continues to expand while also evolving along the way. Indie games continue to push the envelope with innovations despite some games being made by just one person. Platforms also continue to change as the PC continues to give up portions of the online gaming pie to consoles and mobile. MMORPGs are also not what they once were as E-sport focused genres like MOBAs and online shooters are reigning supreme on livestreaming venues such as Twitch. With this in mind, let's get onto the 2016 Online Game Awards!
New Game of the Year: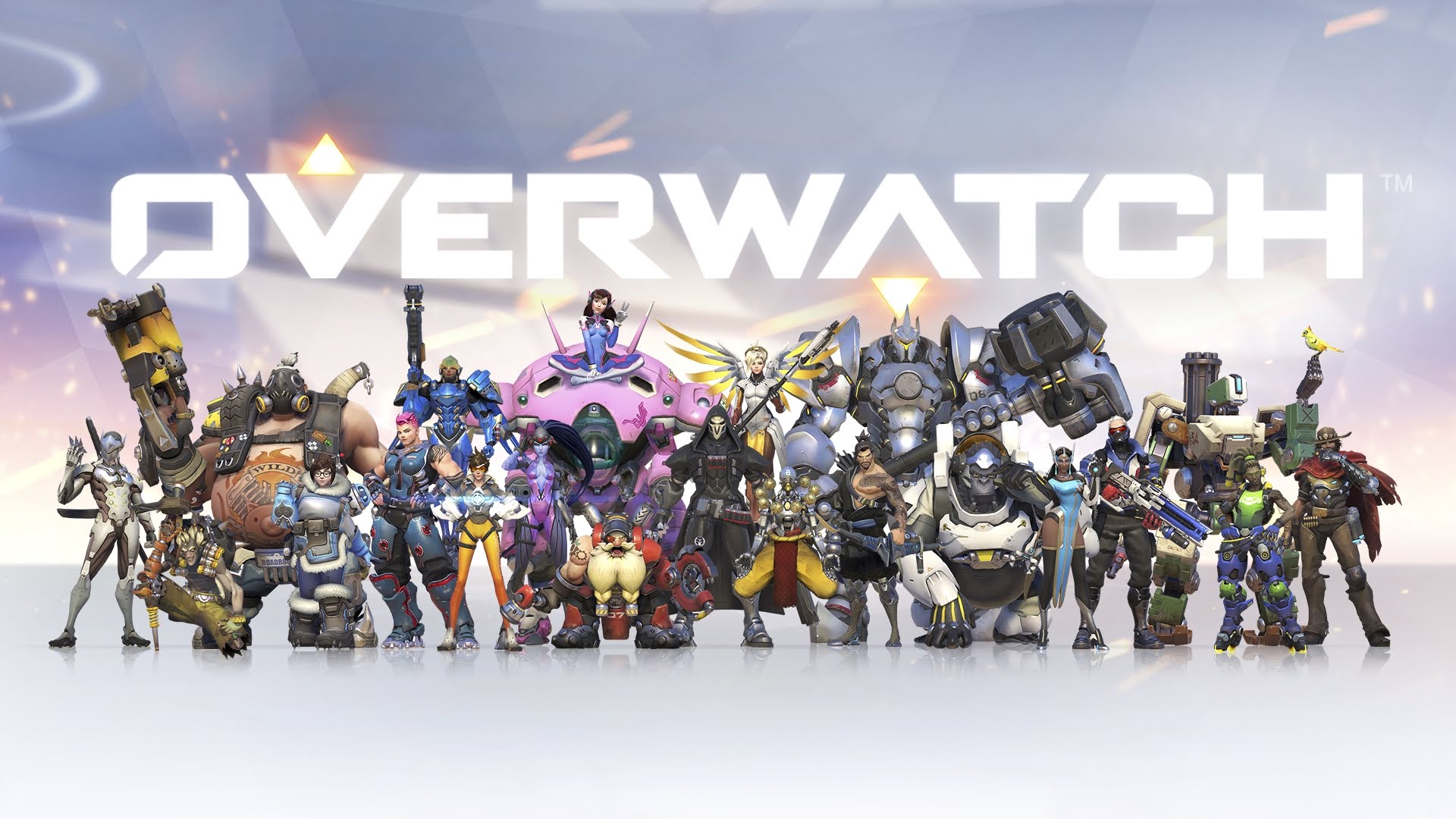 Overwatch by Blizzard has quickly carved out a nice niche for itself and looks remarkably like a future category killer in Online Shooters. This team-based multiplayer shooter is not cheap on the PC, PS4, or Xbox One which kind of goes against the grain of other popular online games. The good thing is that Overwatch has no monthly fee like World of Warcraft, but you will probably have to buy it for more than Counterstrike: Global Offensive, League of Legends (which is free) and Minecraft combined. However, that did not stop the game from being one of the most popular games in the world. Similar games like Battleborn paled in comparison to the new behemoth from Blizzard.
Runners-Up:
Stardew Valley, Planet Coaster, RimWorld, Paladins, Battlerite
Best Gaming Value:
Counter Strike Global Offensive
Although Counter Strike Global Offensive has been around for many years, that has not stopped the game from being the most popular shooter in the world. The game also comes at a very cheap price of just $15. With it, the game has a sizable trading community and, of course, a prime position in eSports.  If that were not enough, the game also has been known to go on sale for as much as 50% off. However, this summer marked a change in that as not only was the game excluded from the vaunted Steam Summer Sale, but Steam has said that the game could also no longer be gifted.
Runners-Up:
Brawlhalla, Garry's Mod, Tabletop Simulator
Most Innovative Online Game
StarDew Valley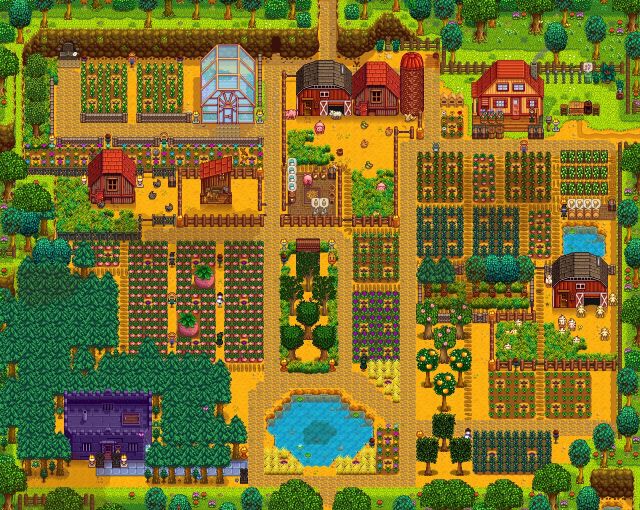 Innovation from a large developer is nice but often times rare. Well, what about when it comes from just one person? Yes, Star Dew Valley is far from the first farm or community game, but I have yet to see a game with all the elements so well done together. Of course, SDV is one of the few games to feature the community prominently in a single player game. Of course, the game has been popular ever since it was released in early 2016.
Runners-Up:
RimWorld, Gang Beasts, Factorio
Best Online Shooter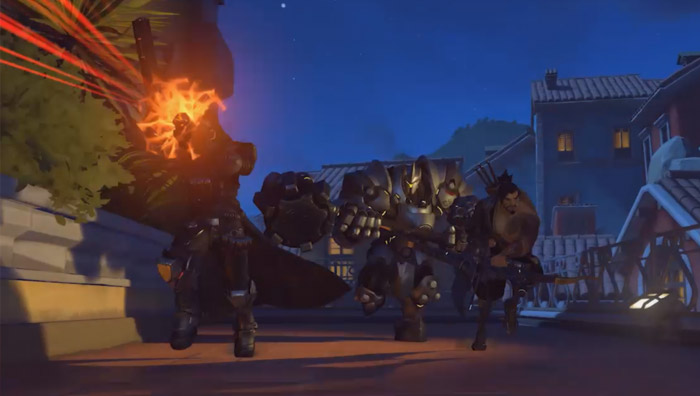 As mentioned above, Overwatch has developed into a category killer of sorts. Although it is not as popular as CS:GO yet, Overwatch is redefining the multiplayer shooting genre with MOBA elements. The game is a hero-based shooter with teamwork. Oddly enough, some of the aspects and concepts came from a failed MMO project by Blizzard known as Titan. Team Fortress 2 was also an inspiration for the game.
Runners-Up:
Counterstrike Global Offensive, Paladins, Arma 3
Most Anticipated Game for 2017:
For Honor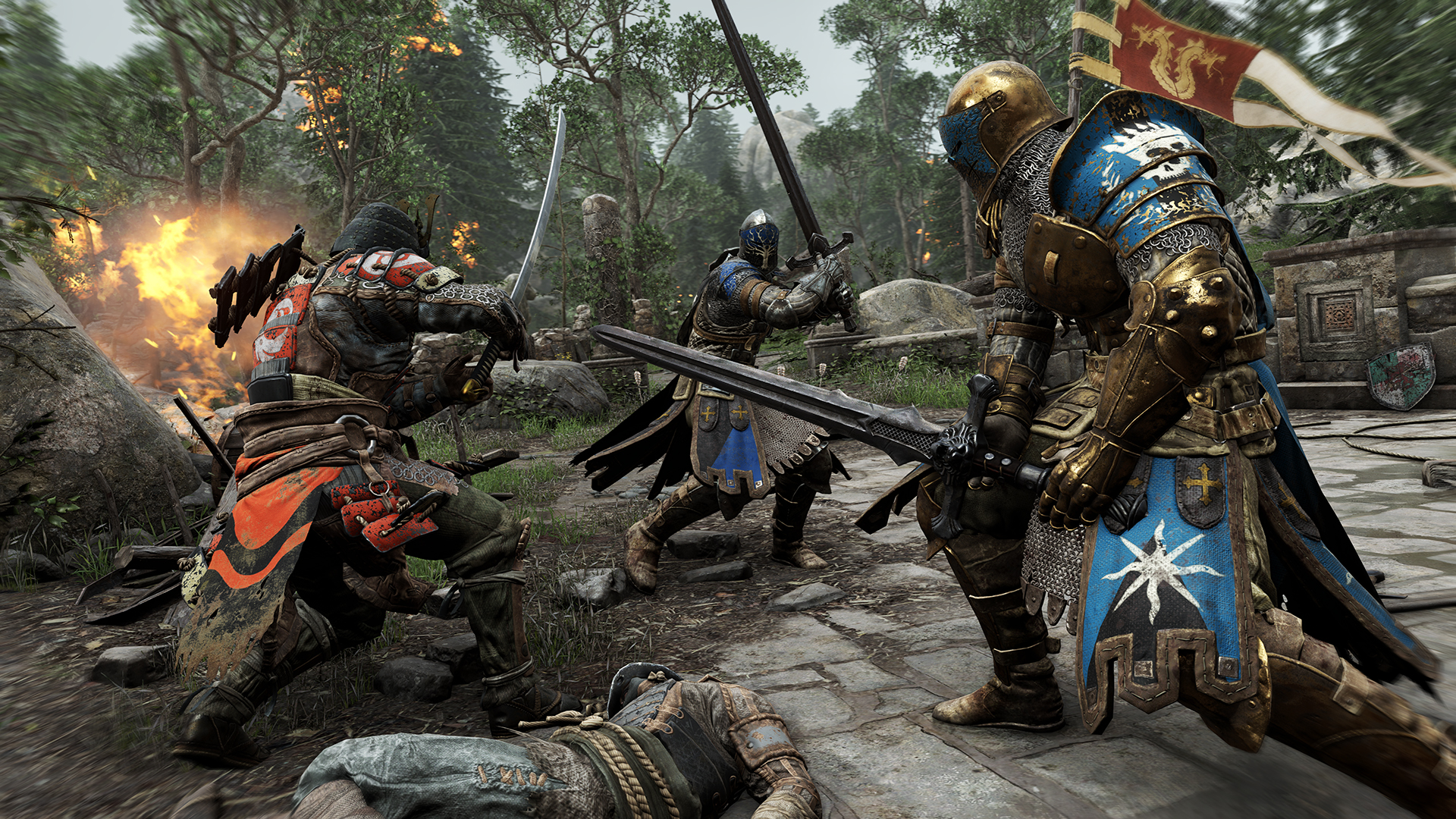 Hack and slash never looked so good as can be seen by the screeshot above. Throw in such vaunted classes as knights, vikings, and samurai and you have something epic before the game is even released.  To my knowledge, there has not been a movie with knights, vikings, and samurai much less a game where you fight each other. Talk about a fun concept!
Runners-Up:
Shenmue 3, Quake Champions, Prey (reboot)
Best Simulation:
American Truck Simulator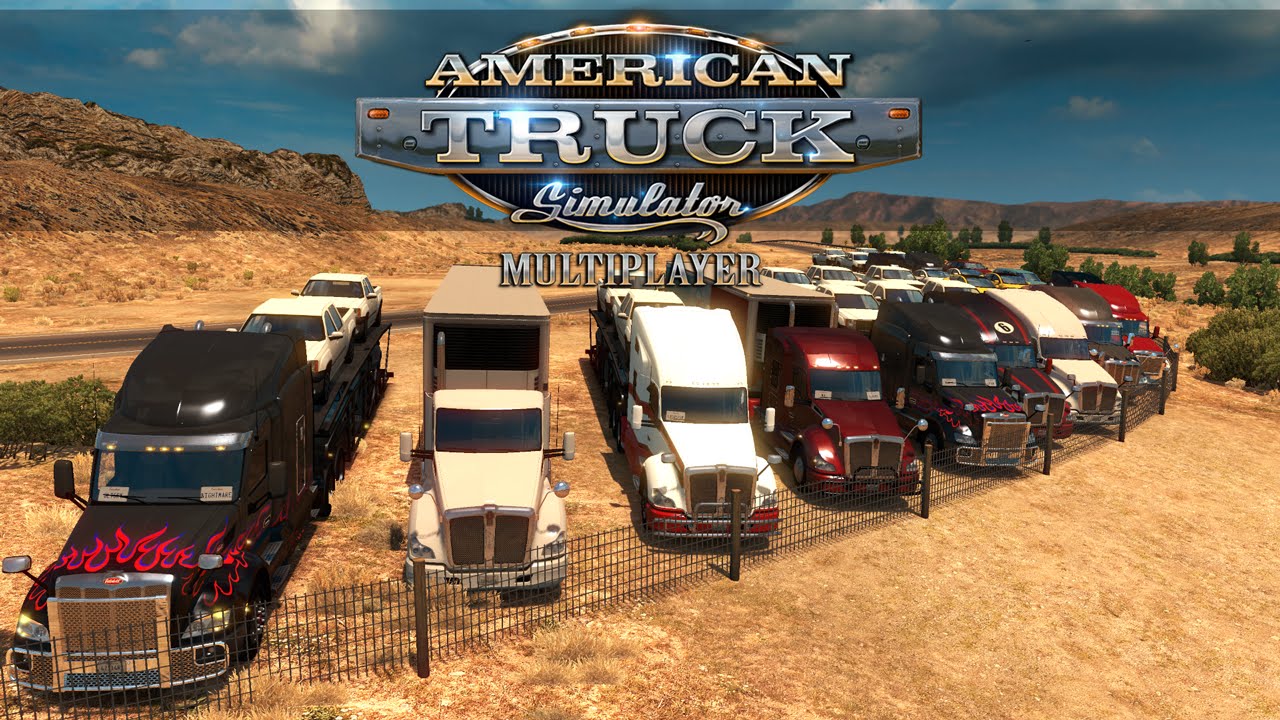 Not all truck games are worth a try, much less worthy to be bought at full retail, but American Truck Simulators stands far above the rest at the top of the heap. Everything from the beautiful backdrops to the game play depth, to the truck themselves screams quality. What is better than driving a big rig through California, Nevada, and Arizona while listening to some classic tunes? Simulation or or not, this game can be very relaxing on the open highway.
Runners-Up:
Spin Tires, Factorio, Farming Simulator 17
Best Indie Game: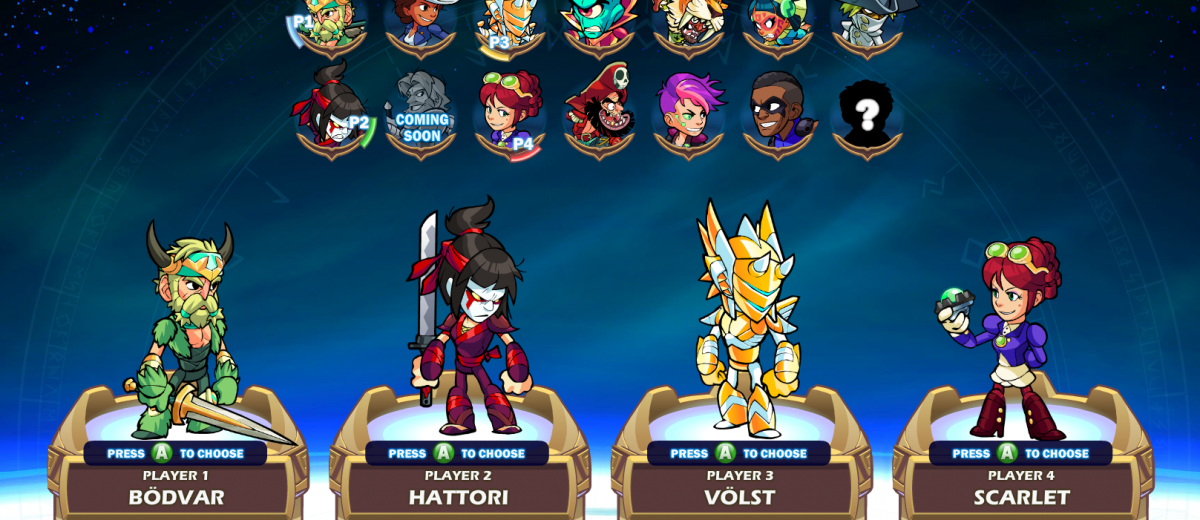 Brawlhalla thrived in some areas where bigger and more popular games failed to grasp. It has probably the game we livestreamed the most in 2016 for a few different reasons. Brawlhalla is a free online fighting game on Steam that is a small download, does not require a hefty PC, and has a wide assortment of game modes. To top it off, gameplay is very simple and easy to grasp in the same vein as Super Smash Brothers of Nintendo fame.
Runners-Up:
Terraria, Rimworld, Stardew Valley
Hidden Gem of the Year: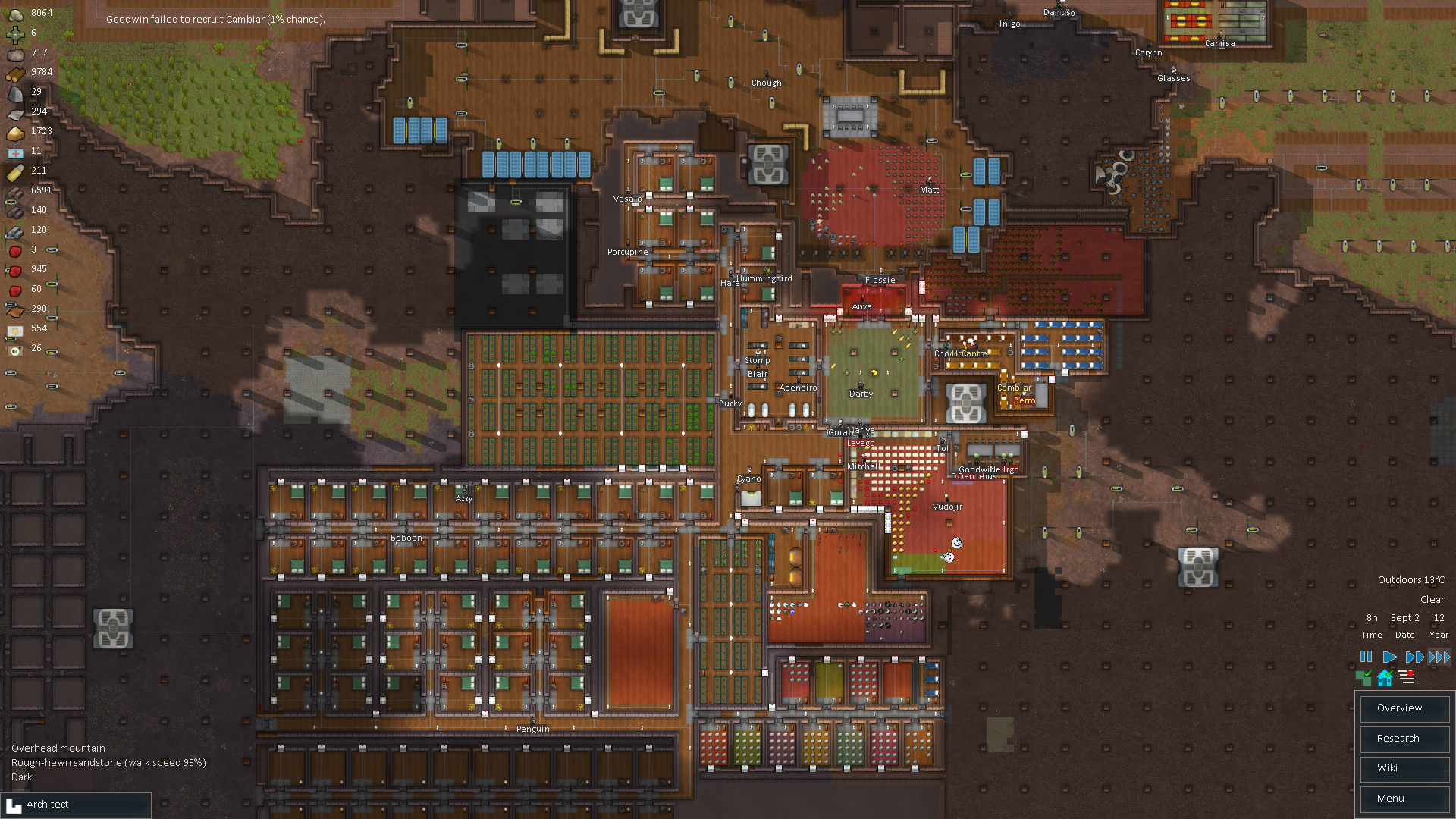 Ever hear of an old game known as Dwarf Fortress. Look it up to see what popular games it inspired that made this year's awards. Obviously, RimWorld is one of those games. What sets this game apart from others besides it rather hefty price tags (look at the price of the Pirate King Pack), is its intelligent AI storyteller that drives the game. You start with three survivors from a shipwreck and then the story builds from there. All in all, expect one of the deeper games of all time.
Runners-Up:
Slime Rancher, Brawlhalla, Scrap Mechanic
Best Action Game: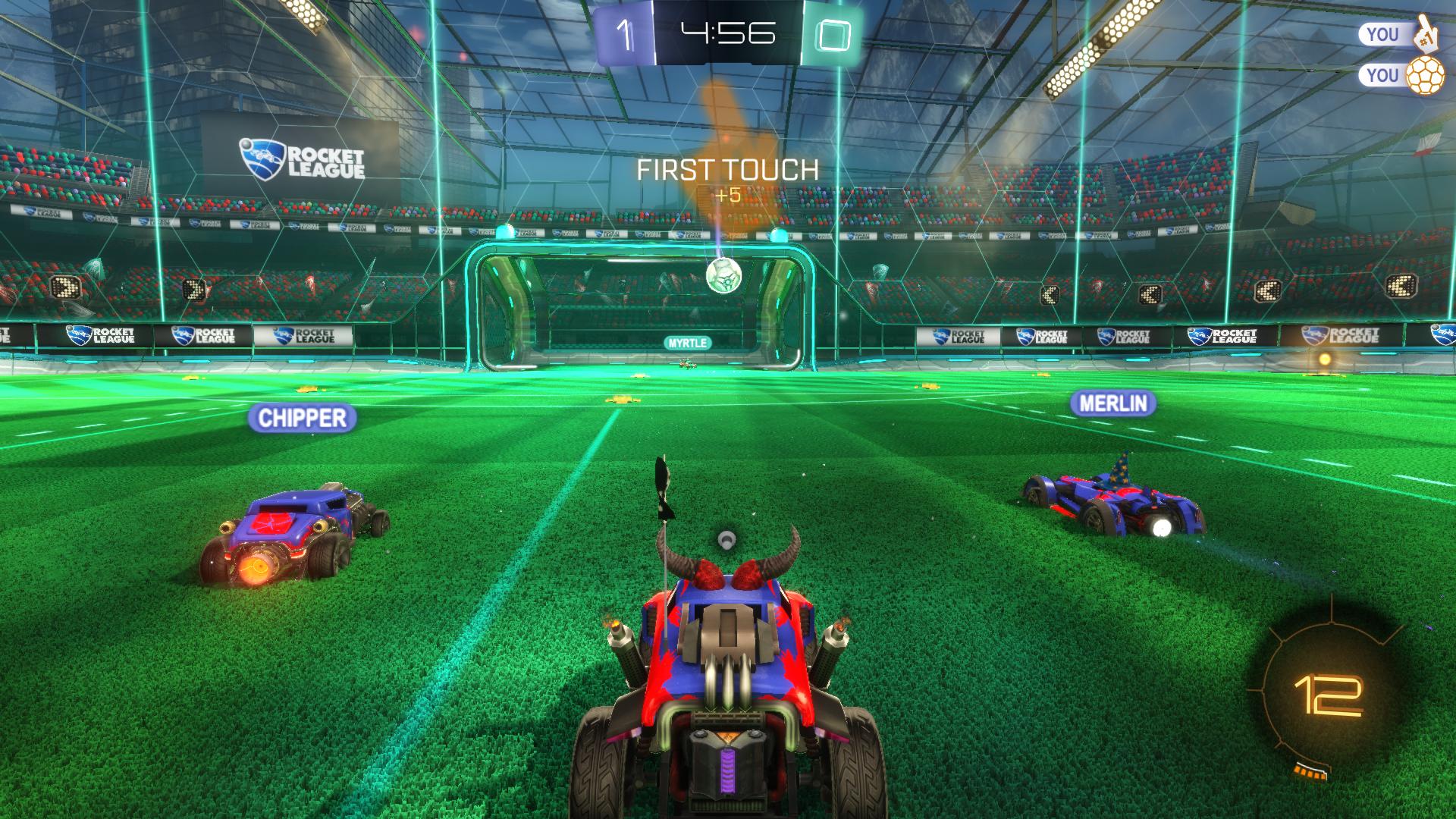 Were you expecting a shooter? Not this year. Rocket League is not the easiest game in the world to categorize, but its hard to think of the game without thinking of action. Whether chasing down the ball, blowing up a rival by boosting through it or rocketing through the air, you are seemingly in a constant state of motion. The replays after scoring perfectly complement all of that action to give you a quick breather before going right back to it.
Runners-Up:
Chivalry, World of Tanks, Warframe
Best Sandbox Game: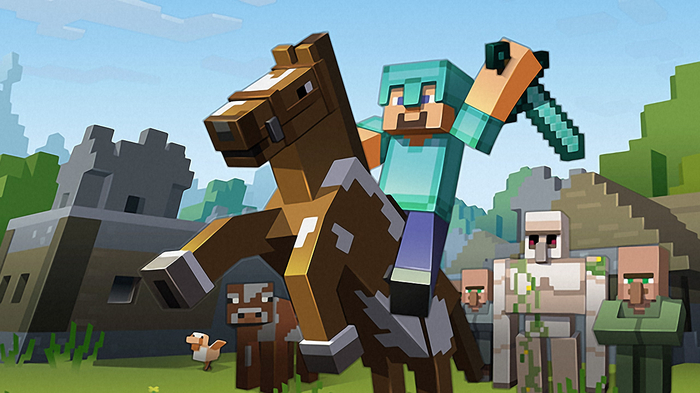 Although it has won before many times, Minecraft still wins this award for 2016. How can you go against the second most bought game of all time? Yes, all the different platforms do get confusing, but the game continues to chug along as the reigning king of sandbox games. Even the top survival sandbox games like Ark and Rust can not challenge this king yet.
Runners-Up:
Trove, Roblox, Ark, Rust
Best MOBA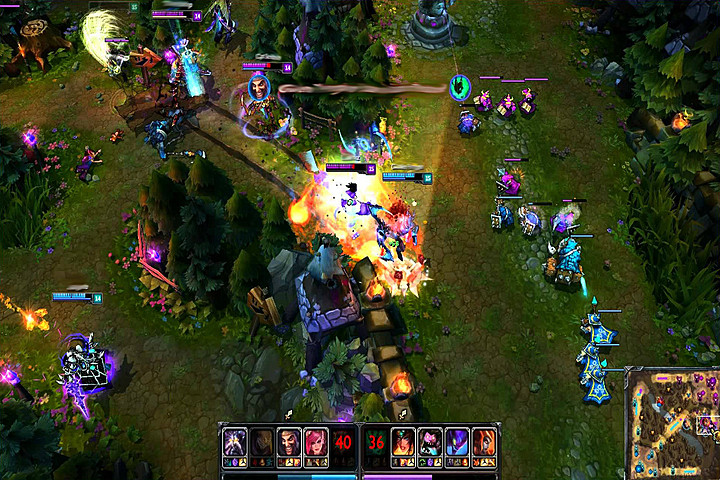 Like Minecraft just above, this award should come as no surprise either. There were not really many surprises in the genre either. Well, until BattleRite showed up anyway. The MOBA billed as a team-based brawler might not have toppled League of Legends in any category, Battlerite did breath fresh air into the entire genre with short and intense PvP battles. Basically, it functions like a lean and mean League of Legends and could make great headway in 2017.
Runners-Up:
DotA 2, Battlerite, Heroes of the Storm,
Best Free Online RPG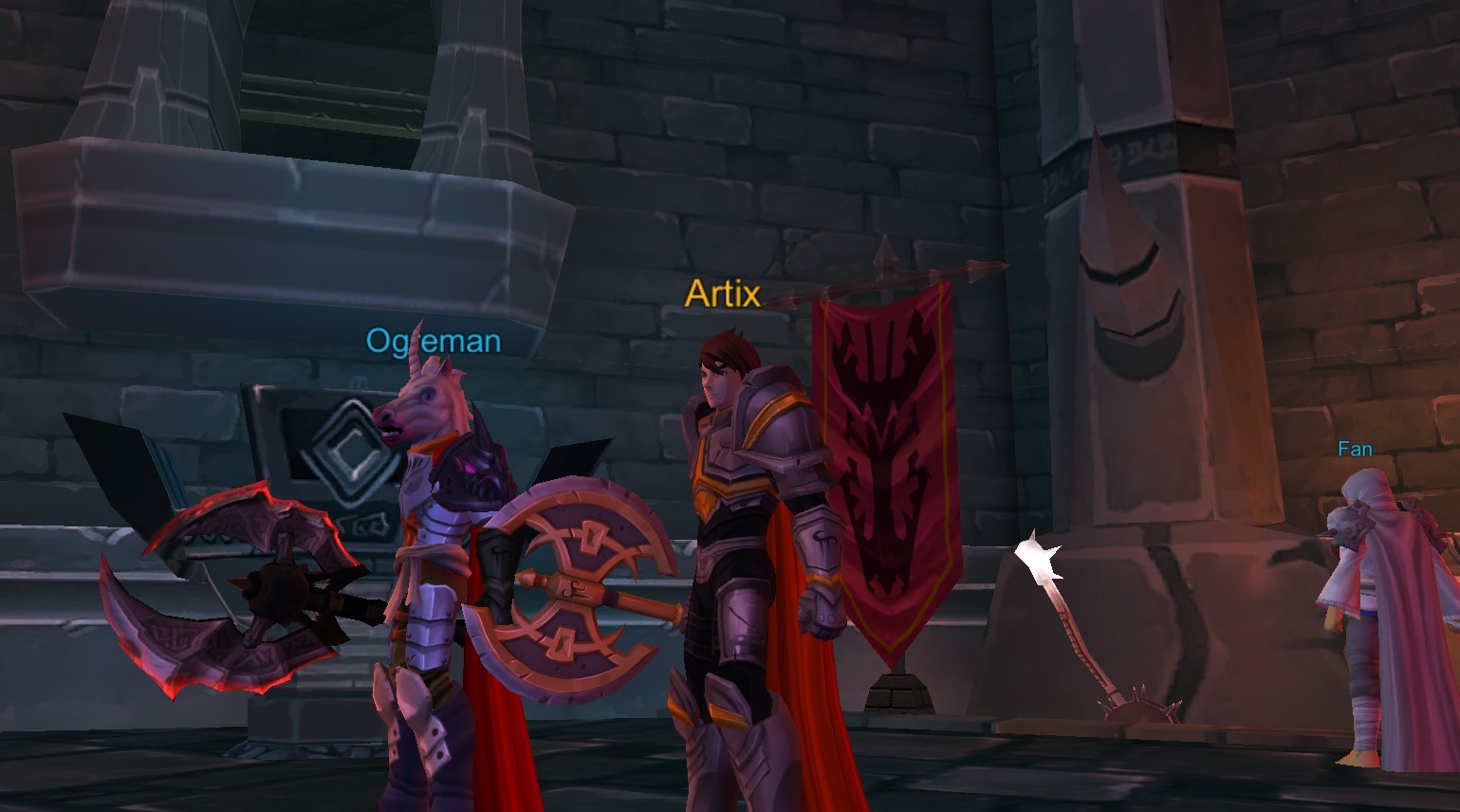 AQ3D is a rather unique game in the industry today. Although very new, AQ3D has an undeniable old school charm that most other games today simply do not have. Yes, there bugs and the graphics will not amaze players, but the game sports humor and an RPG feel from the very beginning. Not only does GameOgre has codes for the game, but we also have our own cape with our logo and I was lucky enough to get a grand tour of the game. That is me in the screenshot above with the unicorn helmet next to the head honcho for the game. Look for a lot of fun innovations in this game in 2017.
Runners-Up:
Neverwinter, RuneScape
Best MMORPG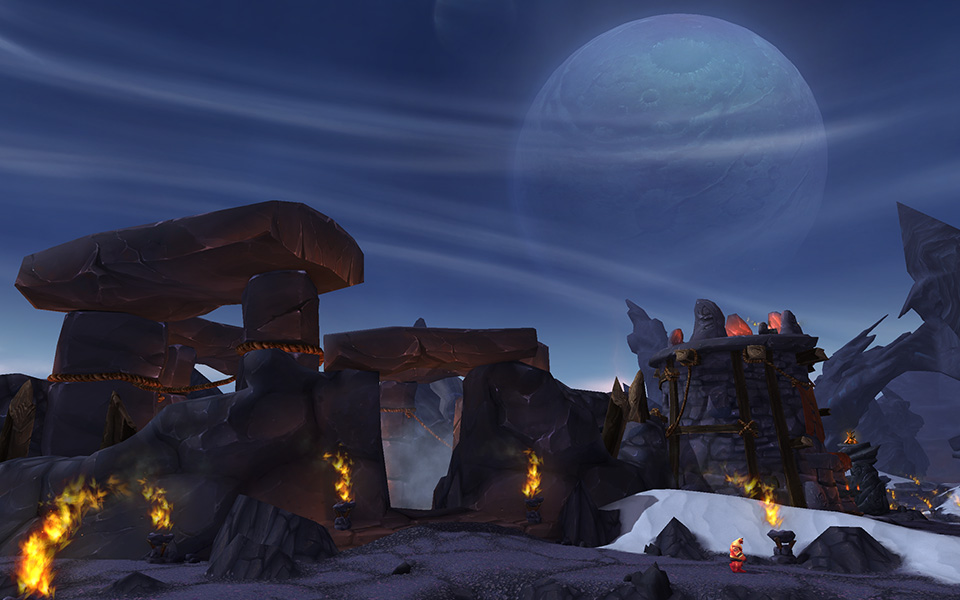 Since nearly all MMORPGs are now free in one way or another, we have decided to combine MMORPGs and Free MMORPGs into one category this year. We will be doing the same thing on GameOgre.com's Forums soon as well. World of Warcraft continues to lead all MMORPGs in most stats after all these years, but subscriber numbers pale in comparison to the Blizzard Juggernaut's best days. Actually, they are less than half of what they were then and continue to fall. The most recent Final Fantasy MMOs and then, of course, Guild Wars 2 remain the other bright spots in an industry that has seen much better days.
Runners-Up:
Elder Scrolls Online, Guild Wars 2, Final Fantasy XIV
GameOgre.com's Online Game Of The Year For 2016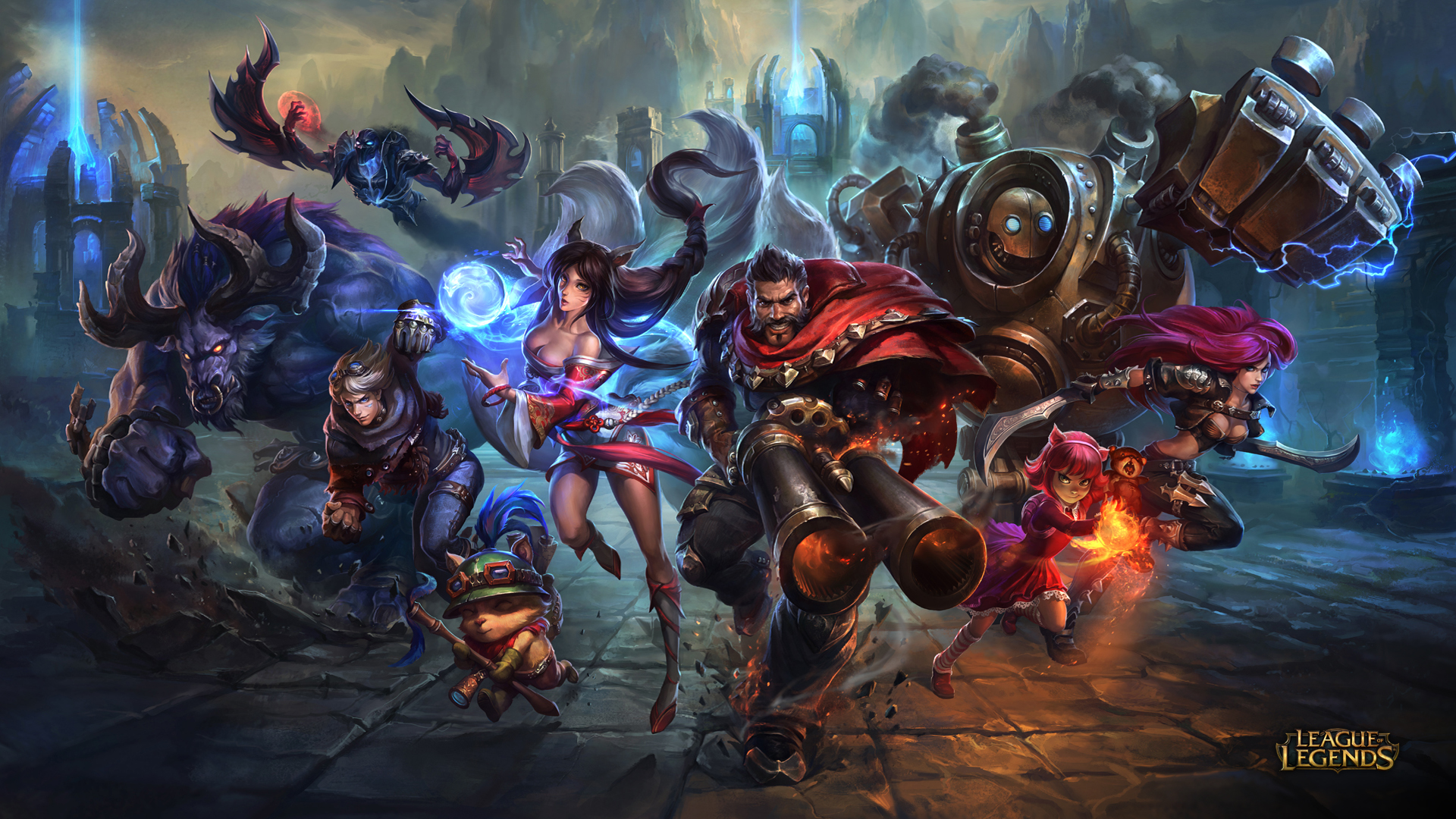 The 2016 Online Game Awards ends with the big daddy of all online games as the winner of the last two MMO Showdowns on GameOgre. Although newer games like Overwatch and Rocket League carve out nice niches for themselves, League of Legends remains the most popular online game in the world. MOBAs also remain the hottest overall category although online shooters are gaining ground with more quality entries. In fact, MOBA elements can be seen in both Overwatch and Rocket League. Therefore, don't be shocked if the next overall king comes from either the MOBA genre or an offshoot of it. That game would also have to be the standard for Esports as well as one of the most watched games on Twitch.
Runners-Up:
Minecraft, Overwatch, Rocket League, Counter Strike: Global Offensive, Hearthstone