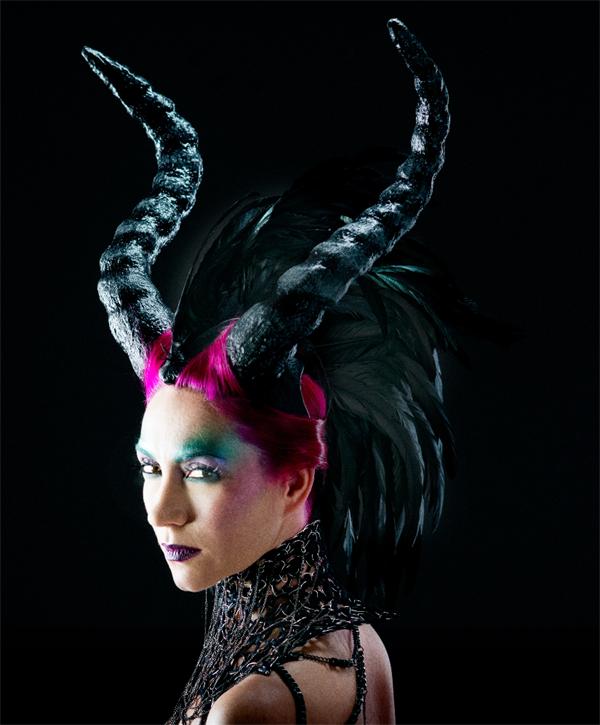 Once upon a time there was a very interesting and mysterious music video land that was vastly undiscovered yet ripe with potential. Thankfully, a fire breathing dragon arrived to discover this land and to bath in its glory.
In other words, a very talented performer from Belgium known as Raven is looking to bring fantasy music videos to the forefront of popular music with a very impressive debut video known as "Fire Breathing Dragon". We at GameOgre.com would love to see the Fantasy genre expand into exciting areas so we would love to see how far this exciting niche can go.
With this in mind, we sat down for a Q&A session with Raven from Kingdom of Raven to discover what she thinks of fantasy music videos and their amazing potential.
1. **How long have you been a singer/songwriter?*
I've been singing for as long as I can remember. At every get-together with friends or family, I would insist on singing something and I'd make my cousins join in as background singers. When I was 9, I joined The Young Artists School, which provided me the opportunity to perform on various television programs that were broadcast nationally in Belgium, including one of the top rated shows in the country at that time. Now I've also been writing songs for the past 15 years. They used to be more like little poems but now I can say they're actual songs I can be proud of.
*2. What was the motivation behind the song "Fire Breathing Dragon" music
video?*
It's a dramatic interpretation of empowerment, breaking free of the chains of life and overcoming those things that have held us down. Do not forget, that we are born with the sheer unlimited potential to grow, adapt and succeed, so the message is to not postpone pursuing our dreams out of fear or insecurity but to explore and realise them.
My goal is to bring power back to the people, not with religion or politics but through music, by boosting their self-esteem from the inside out. Whether they have felt criticized or rejected, neglected or not fitting in… it is never too late to shift gears and outgrow these patterns. Sometimes it just takes the example of someone living their dreams to regain the trust in your own unlimited possibilities.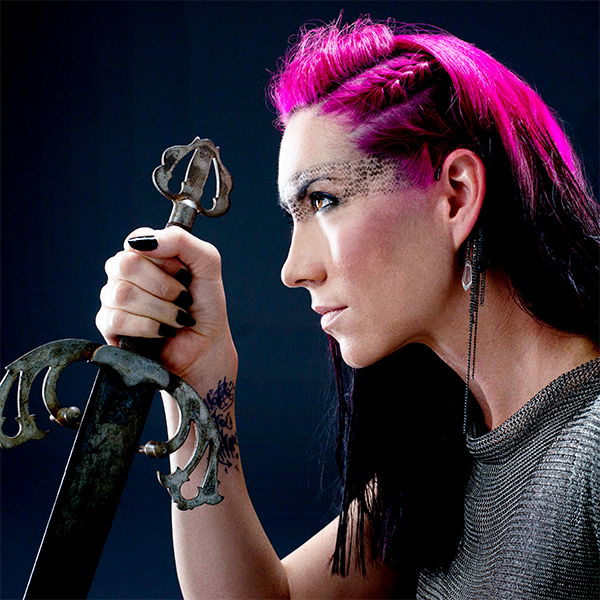 *3. Are you planning more fantasy music videos in the future?*
Yes! I have a very vivid imagination and I insist on bringing something special to the table visually as well as musically. A different angle or a surprising take on an old subject can give a whole new dimension to the story. I also really like to challenge myself and do things I've never done before or try things on another level. There's not a lot out there that scares me, be it animals or extreme sports, anything is possible! Also technology never stops and imaging is getting more and more realistic. I follow all that closely so I can get new inspiration and come p with state of the art visuals.
*4. Gaming is a good match for the fantasy theme of this video, have you thought about possibly writing songs for video games in the future? *
There are actually two tracks in the making that will be pitched towards the gaming industry specifically. They will also be available on my upcoming album and one of them might be released as a single too.
I want people to listen to my music and feel strong and capable to tackle life head-on! Going back to musical roots and baring my soul, like people did in ancient times, triggers that in me. I like to incorporate tribal
elements in the form of war drums, forgotten instruments, chants, anything that takes the collective memory back to the time of our ancestors when we crawled out of the mud.
*5. What are some of your goals for this exciting niche?*
I would love to cosplay at some cool 'con' somewhere and entertain.I think it's a very special atmosphere where people come together to enjoy an alternate universe of dragons, ogres and huge swinging hammers, together and without negativity. It's a form of escapism from daily (and mostly boring) life where the routine of providing, doing errands and chores can leave you feeling tired with no purpose. The prospect of "going in" and meeting up with your pals while giving a bunch of elves a good bashing without even having to leave the house is invigorating to say the least. It gives people the opportunity to "be elsewhere" but in a safe environment.
*6. Any possibility of covering Ogres in a future song or a video:)?*
Challenge accepted! Not an easy word to slip into the latest pop tune, but I'll certainly give it a good try, so be prepared! 😀