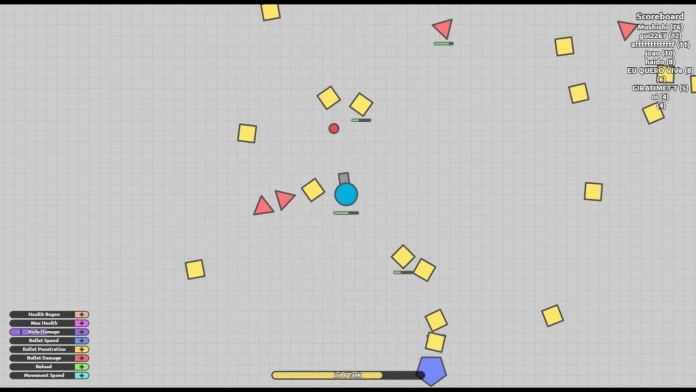 Diep.io
Description and Comments
Diep.io is an addictive multiplayer tank game with a similar style to other popular .io games. Instead of being a snake or a cell gobbling up smaller players, Diep.io puts you at the head of your very own blue tank where you shoot different shapes and other players. At the beginning your tank is very basic, but you can upgrade it the more you blow stuff up. However, don't blink because the action is very quick and intense. Overall, Diep.io is a very nice variation on this increasingly popular free multiplayer niche.
Features
1. Free online game.
2. Multiplayer game only.
3. Blast circles, squares, and triangles.
4. Geometric war.
5. Start as a regular blue tank.
6. Health, ammo and even turrets can be improved.
7. Can play unblocked.
8. Different possible tanks.
9. Different game play modes.
10. Has a scoreboard/leaderboard.
Pricing Mode
Diep.io is a free online game published for the web and is supported primarily by advertising.