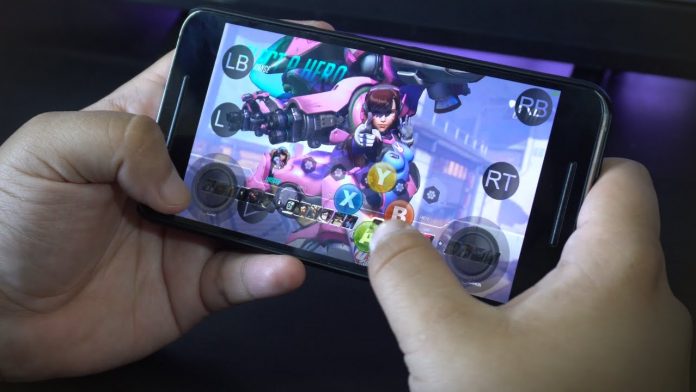 There was a time when people couldn't pay to play mobile games in their smartphones and tablets. They argued that the experience of playing games in a mobile device wasn't as real compared to that of playing on a PC. Thankfully, things have changed lately. A big part of gaming enthusiasts now feel comfortable enough to fork out dollars in order to buy or play real money games on their mobile devices. In fact, they confess the fact that spending money on these games is well worth it for the hours of enjoyment which they get. For this reason, mobile gaming has grown in popularity over the last couple of years. Mobile devices are about to achieve a major milestone as we go into 2017.
The stats and projections now favor mobile gaming than PC gaming. Just to confirm what is happening in the gaming world, a research firm named Newzoo was formed with the intent of analyzing stats from the global games market. They discovered that the figures were staggering this time round compared to figures that were recorded in the previous years.
You see, Newzoo predicted that the industry would achieve a net worth of $99.6 billion by end of this year. This figure is just shy of the $100 billion mark, which makes industry players wonder whether the global gaming market will cease to become a niche.
The mobile gaming market was expected to grow by 21.3%, and this would net at least $36.9 billion in revenue. Now, this is considered a larger share compared to what PC gaming is currently holding or will ever hold in the near future.
Factors that contributed to Mobile Games growth:
1. Your current smartphone can handle games at http://www.pokiespedia.com, and there is no doubt about it. But how come mobile devices now have this capability of handing games even better than PCs? The answer lies with the fact that mobile device manufacturers are keen on incorporating powerful features which will make their products work with all types of games.
2. There is less lag time when playing some of these games with rich graphics on the internet. Lag time used to be a major drawback for people who used to play certain games on their mobile devices. This led some people to conclude that smartphones couldn't handle games better than PCs. Thankfully, technology has fixed most of the things that were considered drawbacks of playing real money games on smartphones.
3. Manufacturers have merged style with functionality. Consumers want style and functionality as well since this combination attracts the eye and let the user do lots of things using their mobile devices. Playing real money games is now easy and convenient. Therefore, while PC games still exist, a huge segment of the population will gravitate towards the mobile experience as technology proves that mobile gadgets can handle everything that PCs do.
So what's keeping you from enjoying games on your smartphone? Essentially, nothing should hold you back. Technology has literally eliminated all the drawbacks that were associated with playing on a smartphone or tablet. Therefore, unless game developers surpass the speed with which mobile device technology is progressing at, there is no way users will feel disadvantaged using their mobile devices for purposes of playing real money games.