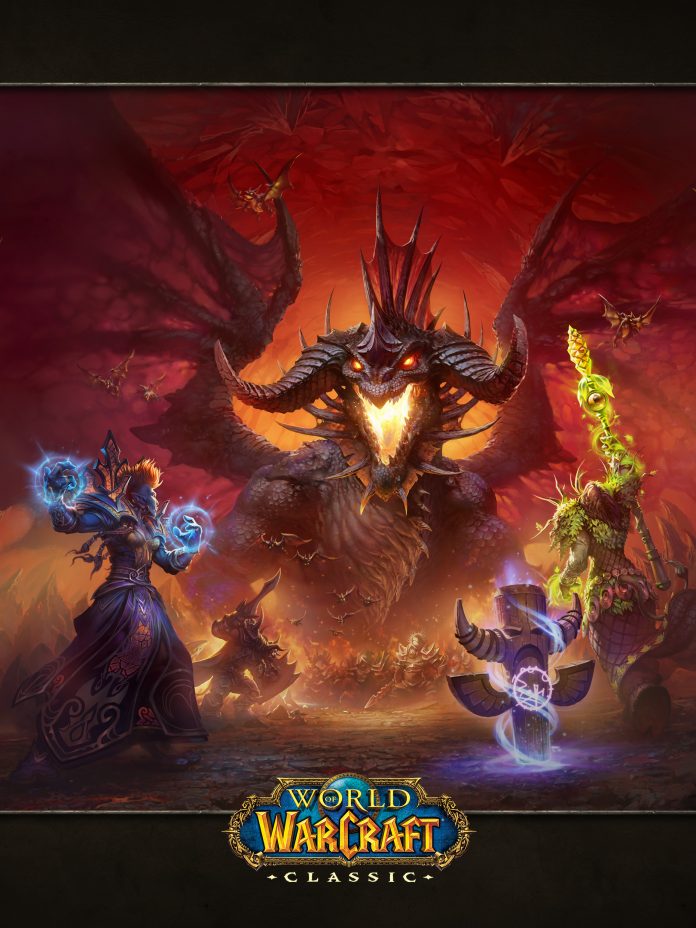 Gaming is not just a multimillion-dollar industry but the entertainment of choice for billions of people around the world. Yes, that's billions with a 'b'. There are approximately 2.5 billion gamers worldwide, accounting for a third of the world's population and the number continues to grow.
Today, fast internet speeds allow people to play in real time against their friends and strangers across the planet. However, deciding on a 'best online game' is not very easy. The top online games fall into five general categories:
RPG (role-playing game)
MMORPG (Massively multiplayer online role playing games), a type of RPG
FPS (first person shooters)
Strategy (turn based and real-time)
Racing
These five categories of popular online games account for the overwhelming percentage of gamers worldwide. Let's explore the first on the list, role-playing games.
RPG Games (Role Playing Games)
Of the hundreds of thousands of RPG video game titles available, some are significantly more popular than the others. Of these, perhaps the most popular category is MMORPG (Massively multiplayer online role playing games).
Here, we take a closer look at three world-leading massively multiplayer online game titles: World of Warcraft (WoW), Path of Exile (PoE) and League of Legends (LoL).
World of Warcraft (WoW)
Released in 2004, World of Warcraft was leading the MMORPG genre in terms of players within 5 years with over 10 million registered users. By its tenth anniversary in 2014, this had skyrocketed to one hundred million registered accounts.
This popularity as one of the most famous online games generated over $9.23 billion in revenue by 2017. It also made WoW one of the highest-grossing and most successful video game franchises of all time.
WoW is the fourth game to take place within the massive Warcraft universe and is the sequel to Warcraft III: The Frozen Throne. The gameplay occurs on the world of Azeroth and has been made even more immersive through the addition of 8 expansion packs:
The Burning Crusade
Wrath of the Lich King
Cataclysm
Mists of Pandaria
Warlords of Draenor
Legion
Battle for Azeroth
Shadowlands
Each player controls a character (avatar) in the game, which they view in either first- or third-person perspective. The character can explore the landscape, find tools and magic implements, and interact with live players' characters and NPCs (non-player characters).
There are two gameplay modes:
Normal – gameplay focuses on defeating monsters and completing quests; player-versus-player fights and roleplay are optional
RP (roleplay) – focuses on character roleplay
WoW gives you quests to complete that bring you into contact with monsters and other factions that you ally with or fight. There are rewards to be earned that give your avatar new and improved abilities or strengthen its attack and defense prowess.
The game rewards quest activity and battle success with in-game upgrades and equipment for the player character.
Path of Exile (PoE)
Path of Exile always ranks among the most popular online games and with good reason. This action-packed dark fantasy RPG is completely free to play and was originally launched only on PC in 2013. It won the Game of the Year title from GameSpot and Best PC RPG from IGN the same year.
By February of the next year, there were already 5 million registered users. The huge demand led to console games releases on Xbox One in 2017 and PlayStation 4 in 2019.
PoE gameplay centers on the player's avatar awakening on Wraeclast, a cursed continent that serves as a penal colony. It was previously the center of the mighty Eternal Empire and remnants of the ancient Vaal civilization still litter the overgrown and dangerous lands.
Within the wilderness and crumbling ruins lie treasures, tools and technology as well as ferocious monsters and other dangerous inhabitants. The gameplay emphasizes cooperation with other players to fight and survive the myriad challenges.
Path of Exile is driven by a very active development team that regularly releases new expansion packs:
Sacrifice of the Vaal (version 1.1)
Forsaken Masters (version 1.2)
Torment and Bloodlines (version 1.3)
The Awakening (version 2.0)
Talisman (version 2.1)
Ascendancy (version 2.2)
Prophecy (version 2.3)
Atlas of Worlds (version 2.4)
Breach (version 2.5)
Fall of Oriath (version 3.0)
War for the Atlas (version 3.1 to 3.4)
Betrayal (version 3.5)
Synthesis, Legion and Blight Version (3.6 to 3.8)
Conquerors of the Atlas (version 3.9)
Delirium (version 3.10)
Harvest (version 3.11)
Heist (version 3.12)
In fact, PoE was named the Best Evolving Game of 2020 at the 16th British Academy Games Awards.
League of Legends (LoL)
League of Legends is undoubtedly one of the best rated online games in the world today. This desktop gamer was released in the last quarter of 2009. Within 3 years, it had become the most played PC game in North America by number of player hours. According to its developers, up to 8 million users are concurrently logged on to the game on any day.
LoL boasts three gameplay modes:
Summoner's Rift. On the Summoner's Rift map, there are two teams of five players. Each team has a base called the Nexus which is surrounded by defensive structures. The objective is to defend your Nexus while attempting to destroy the enemy Nexus.
ARAM. ARAM stands for All Random, All Mid. This refers to the 5 randomly-chosen champions who make up each team, and the absence of any 'neutral' territory between the two Nexus structures. This is a departure from the slow burn and build-up of Summoner's Rift in favor of relentless confrontation.
Teamfight Tactics. Teamfight is a last man standing party game based on LoL. It pits the player against 7 others in no holds barred combat. Unlike the other modes, Teamfight is available on mobile devices running Android or iOS as well as desktops like the original.
When LoL debuted in 2009, players could choose to play as one of 40 champions. As of September 2020, that number has risen to 150. Players can unlock champions using in-game currency earned through gaming or by using real-world money. In addition, LoL offers a rotating group of champions that can be used free of cost.
How to Win in MMORPGs?
Massively multiplayer online role playing games may be fun but they are insanely competitive. It can take months, if not years, for casual gamers to reach the top level for any character or avatar. How many of us have that kind of time?
However, there is a way to get there within a few minutes. Interested? Then visit sites like WoWcarry for a Wow Boost. With many years of experience helping gamers win at the best online games, game service sites have a professional team based around the world so you can get the level up you want 24/7. These services give you instant access to avatars, characters, tools, equipment, spells and even complete campaigns.