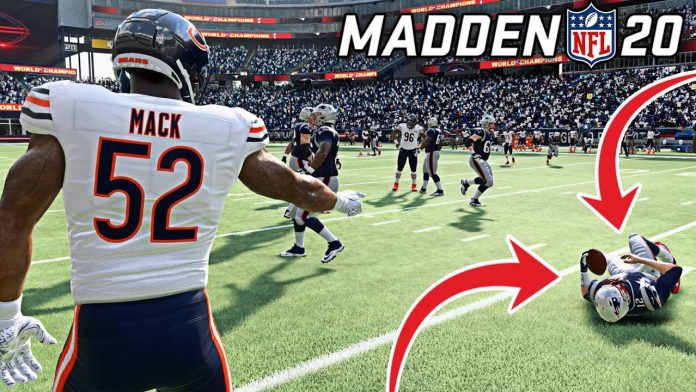 After playing Madden Ultimate Team (MUT) and franchise for over 15 seasons, I have discovered that I actually prefer defense to offense. This is not completely off-the-wall because like the old adage goes "Defense Wins Championships". However, that adage obviously did not work out too well as the chiefs definitely do not have the best defense in the NFL. In fact, would have used US betting codes to pick San Francisco as the better defensive team in the Super Bowl this year.
Need For Speed
If there is one factor on your defense to focus on it is speed. It does not matter which position as long as its speed you are working on in some form or fashion. However, it should be noted that Franchise mode allows you to focus much more on speed than MUT. Not only can you make speedy players, but you can choose stuff like Speed Pass Rusher when upgraded players after games. Even on the line with big giant players, focus on Speed Pass Rusher before focusing on Power Pass Rusher. The bottom line is that you want your defense to make a sack or tackle as fast as they can. As far as stats go, focus on getting the highest in speed, acceleration, and agility. Speed will also help prevent wide receivers from blowing by your defensive backs to an easy touchdown!
Drafting Defensive Players
Drafting with a defensive focus each year is very important. You can also sign up here for more drafting goodies. The key to each draft is to trade for at least the top two picks each year. This way you can pick the best two defensive players before anybody else each and every year. These players always have the highest stats and can start playing right away. Doing it this way, also greatly increases your chance of having the Defensive Rookie of the Year each year.
Defensive Formations
Focus on either a 4-3 (two defensive tackles) or a 3-4 (two middle linebackers) defense. Think of the 4-3 as the bigger defense while the 3-4 is the faster defense. Both have there advantages and both can be sped up. Actually, I prefer the 4-3 if both the defensive tackles are fast because it puts more pressure on the blockers and usually leads to more quarterback sacks. The 3-4 is better for pass coverage and for the run along the sidelines. The 4-3 is normally better for stopping the run up the middle unless you have an awesome MLB pair that tackles anything that moves!