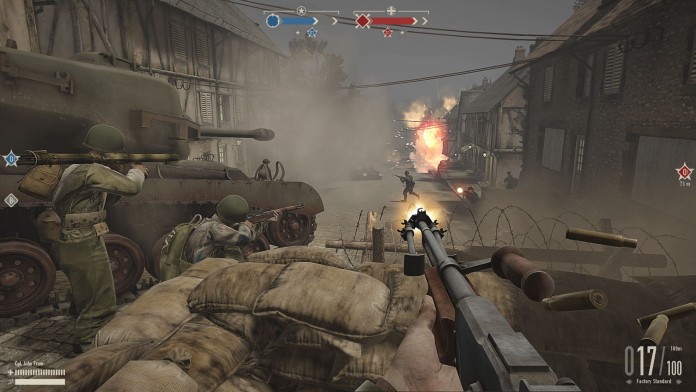 World War 2 MMO first-person shooter, Heroes & Generals, surpasses 7 million registered players
February 12th, 2016, Copenhagen
Developer and publisher Reto-Moto announced today that their popular World War 2 MMO first-person shooter, Heroes & Generals, has now passed 7 million registered players.
"To reach 7 million players and to witness the solid growth of the Heroes & Generals community verifies our belief that World War 2 is a popular setting." says Jacob Andersen, Game Director at Reto-Moto. "For a Danish developer-team 7 million players is a cool and magic milestone as it is more than there are people living in our home country. To pass this milestone really boosts our motivation in the effort to deliver a deep, fun and unique war game for our established and dedicated community and new players all over the world."
To celebrate the 7 million players milestone, Reto-Moto will give away free Veteran Membership voucher codes this weekend. Find more details here. You can also go to costa bingo promo code for more codes.
About Heroes & Generals
Heroes & Generals is a free-to-play Massively Online FPS with a strategic multiplayer campaign, set in the midst of World War II Europe, where the United States, Germany and the Soviet Union all fight each other for control. Player can choose to play as 'Heroes', fighting in varied roles as soldiers or commanding planes, tanks and other vehicles, or take control of the war as 'Generals' determining strategic direction and managing battlefield assets, army units and reinforcements.  The game merges first-person shooter action with a rich strategic layer where player decisions can turn the tide in an ongoing war among thousands of online players.
Currently in open beta, Heroes & Generals has over 7 million players and is available for PC on Steam and through the browser. The companion app that supports the strategy part of the game, Heroes & Generals: Mobile Command, is available here for iOS and Android.