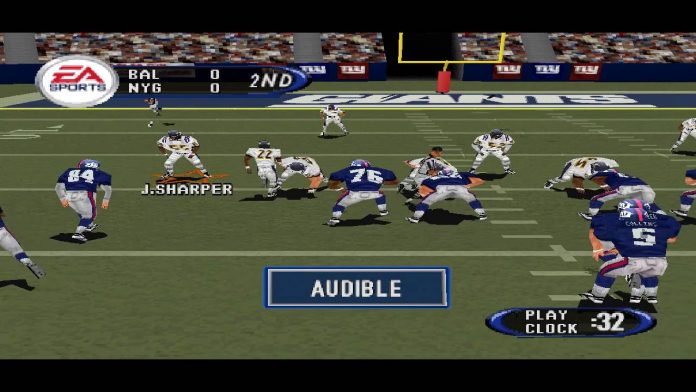 It is 1996. Madden is transitioning to 3D. It is an amazing jump… technically. The graphics are clunky, and the player models are still 2D sprites. Tiberon wasn't deterred, however, and continued to improve the game despite negativity over the console jump. Like online blackjack, you have to try to win. The first thing they did was improve Madden's much criticized AI. The AI could now spike the ball, no-huddle, and improved greatly in zone-coverage. Create-a-player was introduced, along with a scouting combine, which was a nice touch. Tiberon wasn't done innovating, either, as they added a true panel of free agents into the game. Still, EA was behind NFL GameDay and soon-to-be-released NFL 2K. They were graphically and critically behind in several departments. The following year, not much had changed. Aside from their AI innovation, cleverly called "Liquid AI," the game was identical to the year prior. Had Madden peaked? No, no they had not.
In the next, absolutely amazing installment, Madden truly outdid themselves. They were finally fully 3D, they had a full-fleshed Franchise mode, you could import a custom character from the NCAA games into your Franchise mode, and you could also Create-A-Team, Fantasy Draft, and a whole lot more: in essence, they went from second-fiddle, to the whole shebang, and they were now the top dog of the market. They also added a training camp mode, which was a nice touch. The following year, was pretty solid as well, as Madden was now available for PC, and you could start a multi-owner league. Somehow, it got even better the following year. Madden was now released for PS2, rather than PS1. Then, Madden Cards, which were Madden's version of a cheat code, were introduced to the game. Create-a-play was truly refined, you could now alter player ratings, and NFL Europe was added to the game, as a batch of bonus teams. History was made as well, as Madden 2001 became the first Madden to have an official cover athlete in North America, with Eddie George being bestowed the honors.
In 2002, mini-camp was introduced, as Madden now fought 989, 2K, and Microsoft for NFL dominance. One of the biggest steps Madden took during the year to ensure they could remain at the top was to include the first ever online play, as well as EA Trax, a staple in Madden today. Madden truly exploded in growth the following year like sites de jeux en ligne; if you were a Madden doubter in 2002, then you weren't in 2003.  This is because the series truly hit legendary status in 2003, as it would be on its way to the best era in its history.