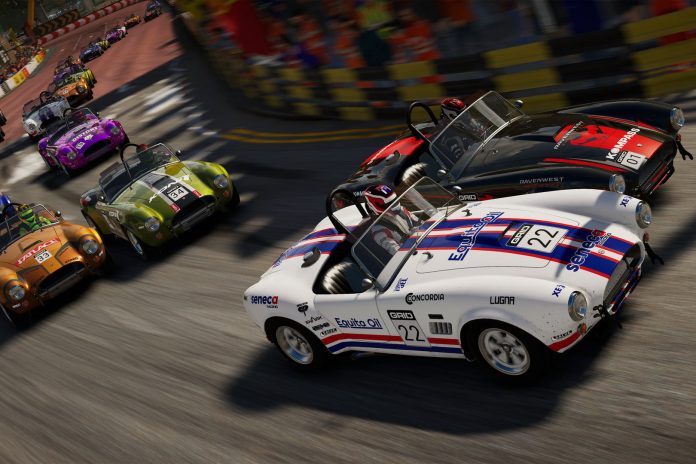 February is set to be an exciting month for gamers, as a number of highly anticipated titles are slated for release over the next few weeks or so. With next-generation consoles now far more ubiquitous than they were only six months ago, game creators will be eager to get their newest releases out to the masses.
Already this month, we have been treated to titles such as Life is Strange remastered Collection, Dying Light 2, and Dynasty Warriors 9 Empires. February is normally a quiet month in the gaming world, but this year is very different – thanks to the popularity of next-gen consoles.
So then, what do fans have to look forward to over the coming weeks in terms of big-name releases?
February 25th – Grid Legends
Grid Legends allows you to drive to glory. Developed by EA / Codemasters, this versatile race game allows a variety of different race modes including Electric (E) Racing across all global continents. Single player and multiplayer modes are available including race creator mode which allows you to curate dramatic race scenarios and undertake them with your online friends.
There are over 130 tracks / routes to choose from and race modes such as elimination, drift racing and Grid Legend's signature boost racing format. You can cop this release 3 days early by pre ordering via your EA Play membership!  
February 25th – Elden Ring
The long-awaited collaboration between From Software and Game of Thrones creator George R. R. Martin is coming out at the end of this month. Created by the studio that gave the world the Dark Souls franchise, several critics are already drawing comparisons between the two.
Available on PS5, Xbox Serie X, PC, Xbox One and PS4, it could turn out to be one of the year's biggest fantasy releases – should sales be as strong as many are anticipating. While Elden Ring should provide fans with plenty of excitement, in the meantime you can enjoy some of these popular casino games.
February 28th – Guild Wars 2, End of Dragons
This is the third iteration of the award winning MMORPG Guild Wars 2. There is serious change afoot in this expansion as the dragon cycle which has affected Tyria in previous titles is starting to collapse. Added storylines & features allow you to explore Canthan continent, unlocking up to 9 new elite character specializations including Jade Bots, customisable (and helpful) friends who can assist you in finding new weapons, treasures & enhance your character reputation! 
March 4th – Gran Turismo 7
In the racing world, two titles have dominated the video game landscape for the past decade or so. The first being Forza, and the other – of course – being Gran Turismo.
A franchise that began all the way back in 1997 is still going strong, with the newest game, the seventh in the series, expected to be another truly immersive driving experience for eager petrolheads.
The newest title, slated for a March release, has been a long time coming, like its predecessor, Gran Turismo Sport, first came out back in 2017. Gran Turismo 7 will break new ground for racing games by becoming the first of its kind to be playable on the PS5 – although much like every other game in the series, it is not available on any Xbox console.
 March 11th  – WWE 2K22
March is seemingly a very good month for sports titles, as just 11 days in, fans in the US and Europe will be treated to the release of WWE 2K22. Following a year-long hiatus, the franchise is officially returning to store shelves and will land on next-gen consoles for the very first time.
Slightly disappointing sales led to the series being temporarily cancelled last year, much to the dismay of wrestling fans everywhere. However, bringing 2K22 to the PS5 and Xbox Series X/S appears to have breathed new life into the franchise.
Bucking the usual trend of an October release, the title has plenty going for it, boasting new controls, 3,400 new animations, updated graphics and a redesigned engine. Can It return with a bang? Only time will tell.