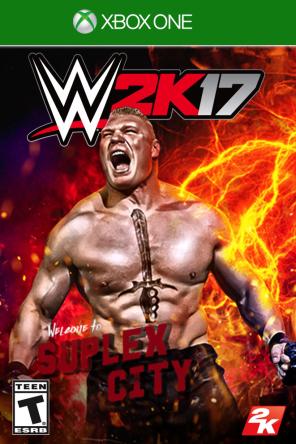 WWE 2K17 is a professional wrestling game that can be played online.
Screenshot: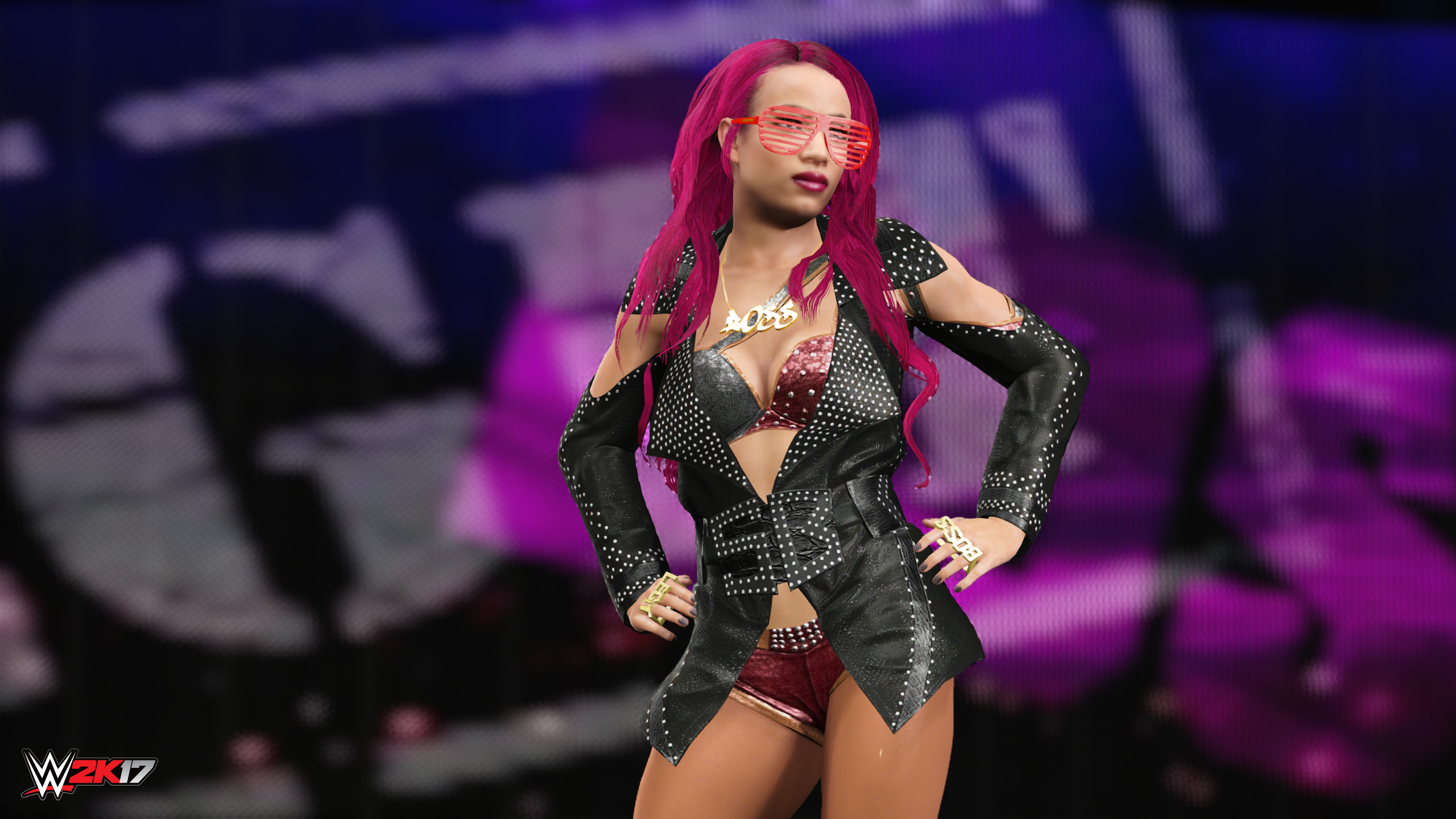 Game Comments:
The latest in a long line of WWE games. 2K17 is really a game that is best appreciated on a PS4 or an Xbox One. This is the one that finally features the Four Horsewomen in the game. They were skipped in the previous year despite three of them being on the main roster and one being in NXT.  Also, you have three profiles for nearly unlimited creations and downloads. For me, this is the first series I have actually wanted to play with the new in-game star system and virtual currency for past wrestlers like Ric Flair, Bret Hart, Steve Austin, and Randy Savage.
Normally, I just focus on creations and set up the wrestlers, but this game makes it more fun to play. For example, you can get up to 9000 virual currency (VC) for winning a 5 star match with a pin or submission. This can be then used to unlock a wrestler or show, which also allows for more downloads.  Some creations use wrestlers locked up, so they must be unlocked before you can download that creation. For example, somebody made a great dirty Dick Murdoch, but you have to have Rikishi unlocked first to get it. Well, it cost me 30,000 VC, but I unlocked Rikishi with a few single wins in a Pay Per View(PPV). You can buy an accelerator to get all of these wrestlers at once, but I am having too much fun playing to go that route this year.
Game Trailer: