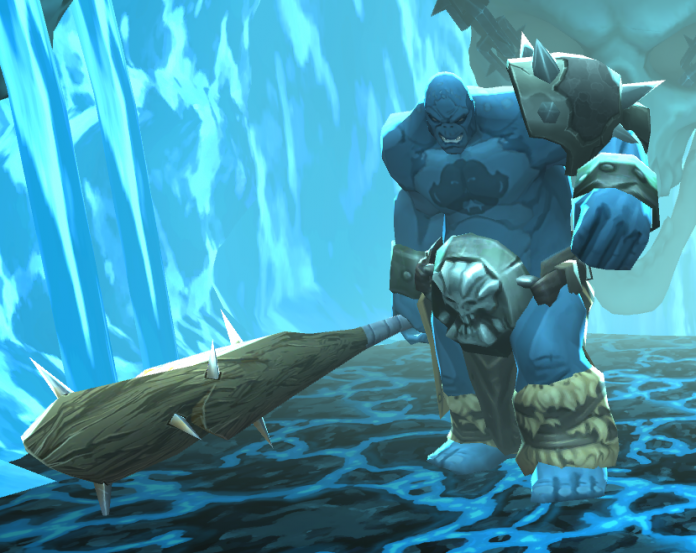 If you had to make a weapon for a big nasty ogre, what would you make? The most obvious choice, of course, would be the trusty spiked club. However, where would be the fun in stopping there? There are plenty of amazing weapons around and many more that can be dreamed up to fit the meanest ogre you could ever find!
A few weapons have even been made for GameOgre in games such as AQ3D. They have made for us a few different weapons including Ogreman's Club(pictured below), the Smashinator (featured image), and the Cleaver of Boom (pictured below)! all of these can be found as codes in the codes of the GameOgre shop. How do you get them? By being a part of the community here. You can also get other codes at your-promotional-code.co.uk.
Current Ogre Weapons 
Ogreman's Cleaver of Boom 

The only bladed weapon made for us as the others are different version of spiked clubs.
Ogreman's Club
The first attempt at the spiked club. Since the weapon resembles a mace, it was not as well received by players as was hoped but it was easier to make since it was a retread of a previous weapon in the game.
The Smashinator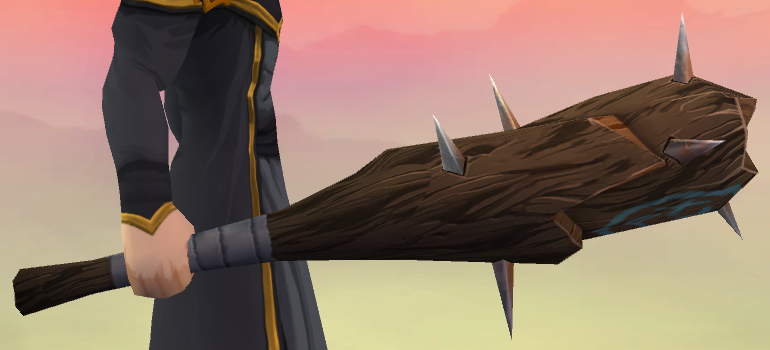 Without a doubt, the best name for an ogre weapon! This is what a true spiked club should look like! It should not look perfectly round or square etc. The more chaotic and ugly looking the better. The most important part of a spiked club is that it can do massive damage whenever needed. Although far from being pretty, the spiked club is really the only weapon that can unleash massive blunt damage while also being able to penetrate with the steel spikes.
Future Ogre Weapons?
Only time will tell for sure, but there are definitely many interesting possibilities! In fact, found the subject so interesting that delved into the world of real life knives and other weapons. That way, got a better understanding of what works and what doesn't. For example, the weapon should be large and devastating, but still be carried at all times. Thus, one possibility could be a large sword with a huge belly that could be carried across the back. Another possibility is a huge pocket knife that can be used almost like a short sword due to its size. As a matter of fact, there is actually a knife like that made by a company known as Cold Steel and I just happen to own that knife! Although obviously not an official ogre weapon, could definitely see an ogre using a knife like that!