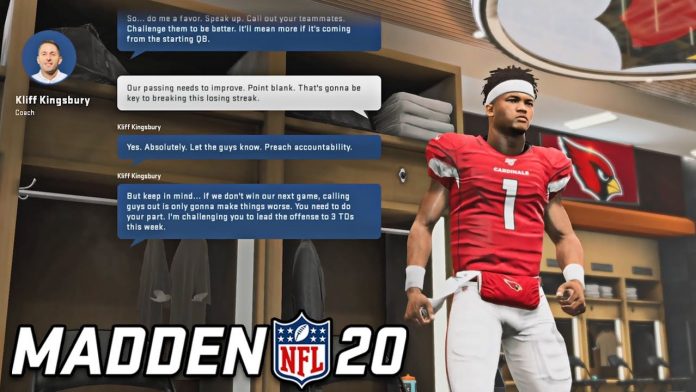 Running a successful NFL franchise in Madden 20 is not as easy you might think. For starters, you will need a clear strategy and a considerable amount of patience. The clear strategy will require a vision of how you want to shape the team over several years. Do you want to focus on an amazing offense backed by a solid defense or do you see defense as being the primary key to winning? Without a clear strategy of what you want to accomplish, you would be better offer trying Betfred promotions and code.
Once you determine whether defense or offense is your key focus, the next step is to draft with that in mind. However, also keep an eye on the future while drafting offense or defense. Be looking four to six years in the future because players start to regress in skills around year 30. Yes, Tom Brady may be in his early forties and still have success but he will not last long in Franchise mode at his age. In fact, don't be surprised if he retires in a season or two. Larry Fitzgerald may be playing another year in real life, but he only last one season in Franchise before calling it quits. Thus, draft the most talented young players you can find! This is the best way to form a dynasty because the players will stay unless you trade them away.
That brings up another point: trade as often as it makes sense! Thus, go into settings and turn off the trade deadline. Doing that, you can trade the whole year from preseason all the way up to the draft! You will do more trades after a season or so under your belt because you will have built up the players by then and have drafted new ones. In some cases you will want to trade away your established stars for future draft picks so you can build up new players in those positions. For example, I usually trade my top quarterback, receiver, and running back at the start of every season. Then will build up new players during the season and do it all over again the next year.
Through experience, learned very early on to start with the best defensive backs you can possibly draft and stick with them until they turn 30. For example, my best defensive backfield at any one time consisted of Jalen Ramsey, Jaire Alexander, Derwin James, and Minkah Fitzpatrick. All young and all extremely talented. In fact, those were the four best building blocks for the whole team because they could bring down the passing game of any opponent!