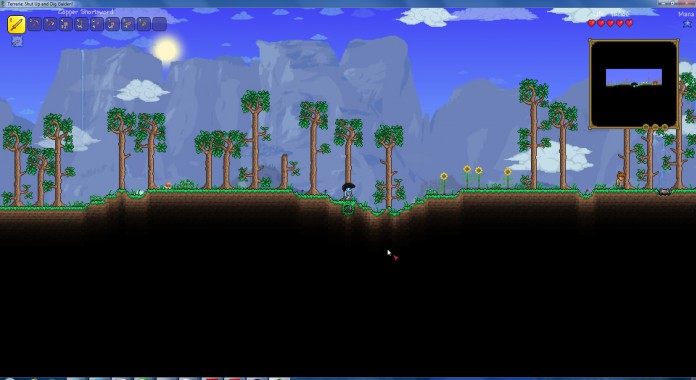 Today was rather a unique experience for Ogre Game Time since we played two entirely different games with different people. First, there was Chivalry Medieval Warfare again with three D brutality. This was the second time myself, Ax, and Aaddron have played this game together. This one was a little different because I chose a flail and a heavy flail as weapons. These weapons were a lot of fun to use since I have never used them in a game before. I blocked what I could of the arrows whizzing by and went swinging the flail at my opponents whenever I could. There were more than a few times when the swinging ball took off a helmed head. Play time in the game was shortened since computers and severs started acting up after the second game.
We then took a food break and went into a game of Heroes of the Storm. In the meantime, Kit, our resident Livestreamer was ready to try multiplayer Terraria again. Last week, we did not quite get it and he was having Livestream problems with his cable company. Well, the problems with the cable company persisted but we did play Multiplayer Terraria this time. In fact, it was rather easy this time. All somebody has to do is to host a game on Steam for friends only and give the password of the server to the friends or, in our case, the forum chat on GameOgre.com. This time, it was myself, Kit, and Crownknight playing. Crownknight plays Terraria the most by far so he was showing us different weapons and armor. We also experienced a blood moon that was supposed to be part of the latest update. We didn't play long here either but we now know we can play Multiplayer so it will be much easier from now on:).
If you want to join us in either game, either join our forum or post here. We play at least once a week.