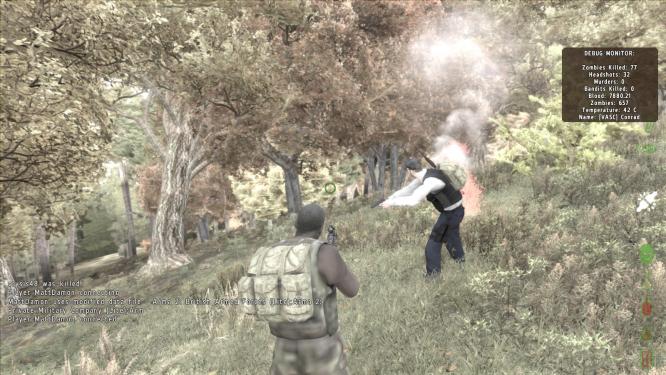 The latest Weekly Humble Bundle may be on Bohemia Interactive, but the main value of this bundle comes from that fact that it is all you need to play Arma 2 and more importantly for some, the Dayz Mod. The Dayz mod showed what a mod can do to a retail game since it is single-handedly responsible for bringing the game to the top of the charts three years after the game was originally released. Dayz has been called one of the best zombie games ever and one of the most important games of 2012.
Even though the mod itself is free, ARMA 2 no longer is and neither is Operation Arrowhead. Both are required to play Dayz so this bundle makes that happen on the cheap. All you have to do currently for that is to beat the average which is $4.44 at the time of this writing.
If you want to buy more than just the average and access the top tiers, however, this bundle can get get expensive fast. The third tier is at $20 and above and the whole enchilada is for $100 and above. That $100 will get you the entire Bohemia game library on Steam. Personally, I have never seen a top tier so high, but you do get a plethora of games for that much.
First Tier ($1 and up)

ARMA 2
Take on Helicopters Bundle
UFO: Afterlight
Alpha Prime
ARMA Gold Edition
Fish Fillets 2
Another Game Coming Soon
Beat the Average
ARMA Tactics
ARMA 2: Operation Arrowhead
ARMA 2 British Armed Forces
ARMA 2 Private Military Company
Dayz Mod
Another Game Coming Soon
$20 and Up
Take on Mars
Another Game Coming Soon
$100 and Up
All Bohemia games on Steam