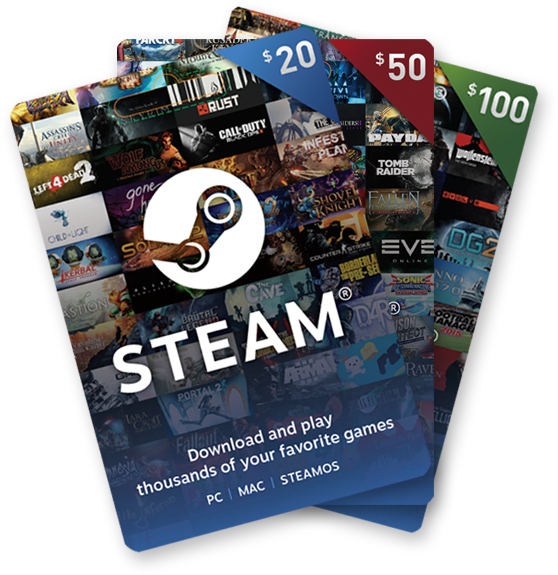 When the holiday season approaches, it can be hard to think of the perfect gift for everybody. Even if we know that our loved ones are crazy about video games. What can we do if we don't know our Gameboys from our PlayStations? Fortunately, with a gift card, you don't have to know anything about gaming to give them the gift of their dreams! To help you get started, we've drawn up a list of the best gift cards for gamers.
Why choose a gift card?
Gift cards are always at the top of Christmas wish lists. So why not make your life easy and give someone a gift you know they'll love? With a gaming gift card, you don't have to choose the game or even the platform. This makes them an ideal choice if you are feeling unsure about what games they are into. Simply add a personalized message and you'll be sure to show them that the gift is truly from the heart.
Another good reason to choose a gamers gift card is because they are as good for children as they are for adults. Everyone has someone who is just impossible to buy for. But almost everyone loves games. With a gift card for gamers, you'll soon be in their good books with the gift of video games!
Best Gift Cards for Consoles
Consoles since the N64 have often been more powerful than the computers that were used to take astronauts to the moon. However, even compared to previous generations of consoles, the latest Xbox Series X and PlayStation 5 are from another planet when it comes to FLOPS power. But if FLOPS and GPU sound like gobbledygook, then don't worry. Any of the gift cards below will be good for anyone into gaming on a console. Just be sure to check they are for the right brand if you do go for a console-specific option:
PlayStation Store Gift Cards
With tens of thousands of games to choose from, you can't go wrong with a gift card for the PlayStation store.
Nintendo Gift Cards
With numerous great games for fitness and fun, a Nintendo gift card can make video games active.
Xbox Gift Cards
Renowned for console power and streaming games in communication with friends, an Xbox gift card offers more than simple access to video games.
Best Gift Cards for Games
You can also choose gift cards for specific games and sites. These can be online, for console, or for a good old fashioned board game.
League of Legends
For a game that works great as a co-operative or going solo, this fast-paced action-strategy game will get any gamer's heart racing.
Minecraft
For a game of exploration that can be played on tablets and is great for kids. Minecraft has taken the world by storm. If you can dream it, with Minecraft, you can build it.
Steam
This platform is built for people who love playing, discussing, and creating games. From classic online games to digitized board games, Steam pretty much has it all.
Battle.net
This site offers a combination of online gaming with social networking thrown in.
SWTOR
For true Jedi's, no other gift card will do. SWTOR stands for Star Wars: The Old Republic. If you know someone keen on lightsabers and Luke Skywalker, this will go down like a good cup of tea.
Amazon Gift Card
Give them access to all the board games you, or more importantly they, could ever dream of!
Gift cards for gamers make it easy for anyone to give a gamer something they love. Even if you know nothing about consoles, video games, or online platforms. On this list, there is a gift card for everyone with an interest in games. Get that warm feeling inside with a gift that brings a loved one endless hours of fun!