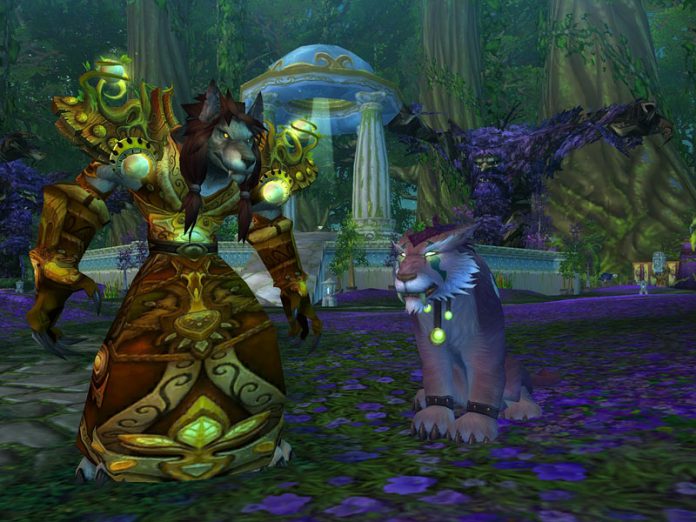 MMO games are fun for most online players, including those in Australia. For instance, you will have the chance to enjoy your favorite quest games with other individuals. Also, you can achieve milestones and conquer any assigned mission.
Some players consider MMO games a bridge between fantasy and reality – not only because of the graphics but the gameplay (including real-life missions).
Regardless of playing the best MMO game, you should also understand how to pick the most popular one.
To put together a thorough guide, we've enlisted the help of professional online reviewers, who are also avid gamers. This guide looks at a few of the top MMO games which have popularity among Australian players. It will include the gameplay, performance, single & double-player content, group content, and fairness.
But before you begin playing online games, understand the regulations in Australia.
World of Warcraft
This is a popular classic heavy hitter among Aussie players that makes it at the top list of the best MMO games. It was released in 2004 and has, over the years, grown in popularity.
Gameplay: In this world of magic, you will join several (probably) thousands of mighty heroes in Azeroth (a world of limitless adventure).
Performance: There are over 900 thousand players in the EU and approximately 1 million in the US.
Guild Wars 2
With more than 1.5 players worldwide, Guild Wars 2 is another popular free-to-play MMO game in Australia. Playing Guild Wars makes you feel reactive and alive. Developed by ArenaNet, Guild Wars 2 is a fantasy game with several dragons. It includes a skill-based combat system, and players must use strategy to gain achievements and honor.
Gameplay: You must create a character from a combination of nine professions and five available races, determining your skills in the game.
Performance: There are more than 3 million players worldwide, according to Reddit.
Star Wars: The Old Republic
Developed by BioWare and released in December 2011, Star Wars: The Old Republic is based in the Star Wars universe. There are thousands of players worldwide, including in Australia and Europe.
Gameplay: A benevolent leader in this game leads two factions: the Sith Empire and the Galactic republic. As a player, you must possess mortality at the light or dark spectrum to conquer the enemy, complete missions, and explore the universe without getting yourself killed.
You will unlock new levels as multi-players or single players (with individual starships). Also, you have to arrive at dungeons to complete specific missions.
Performance: Star Wars is ranked 18 regarding player population and aggregate server. There are approximately 11.5 million subscribers, with figures growing daily. Also, more than 100k players are recorded daily on the server.
Fairness: Medium-hard.
Final Fantasy XIV
Final Fantasy 14 was released in September 2010. It is a top MMO game across different regions. With more than 12 million characters, FFXIV has about 500 thousand active characters today, with several players from Australia.
Gameplay: Final Fantasy is an adventurous game with many quests. After completing previous milestones, you can only open new abilities and exciting challenges/quests. You will craft weapons and use your combat abilities. There are four disciplines. War, magic, hand, and land.
Performance: Ranked number 3, FFIV has about 40.5 million registered accounts with 2 million players per day.
Fairness: Easy-medium.
Lord of The Rings Online (LOTRO)
Inspired by the Lord of The Rings movie, This MMO game is another popular option for most gamers who enjoy a blend of fantasy, magic, and mystery. It was launched in April 2007 as a classic and solid entry in the world of games.
You should include this game in your favorite list if you are a fan of the novel and movie.
Gameplay: You must create characters from the four available races and seven classes. Your mission involves adventuring through the monster-filled lands of Eriador. You will receive powerful weapons as you conquer new heights to help you achieve other challenging milestones.
Performance: According to public figures, LOTRMMO has about 3 million registered accounts and 55k players daily. The LOTR movie was shot in New Zealand, Making this game a popular choice among Australians because they can relate to a few background environments.
Fairness: Easy-medium.
Black Desert Online
Black Desert is a combat-based Korean MMO game developed by Pearl Abyss. It was launched in the United States in December 2014. You can enjoy the PC or the mobile versions with thousands of other players across different regions.
Gameplay: Black Desert offers case battles and player-versus-player siege events – a popular choice among most Australians. You can choose advanced characters with special skills to aim, dodge, or use combos. With special skills, you can engage in combat.
As a player progresses, he can become a medieval slum lord, crafting repositories and taking control of entire cities.
With time, Black Desert continues to improve its graphics and gameplay. It also uses advanced and in-depth character customization to make the game fun for players.
Performance: This game is estimated to have approximately 12 million player subscriptions. Moreover, there are 200k+ players per day.
Fairness: Medium-hard.
Other popular games to try
Apart from the mentioned MMO games, you can still try a few popular and exciting games. Here are five.
Runescape

Tera

ArcheAge

Star Trek Online

Secret Worlds Legend
Conclusion
Apart from the social drive and the experience, you should understand your preferences in a multiplayer adventure game before trying out a few popular MMO games. Pick the best game to enjoy the social interaction it offers. And if you're tired of MMO games, you can always download real money pokies app for Android/iOS devices.
As much as MMO games are fun, they can also be addictive: talk to an expert from National Gambling Helpline today by calling to let them assist.