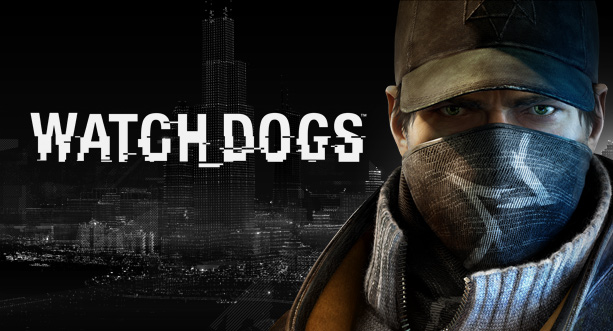 Set in Chicago, where a central network of computers connects everyone and everything, Watch_Dogs explores the impact of technology within our society. Using the city as your weapon, you will embark on a personal mission to inflict your own brand of justice.
Post Date: 06:05 10-08-2015
Rating: 9
Author: shaki997
Comment: In Chikago you play as a hacker who has new tehnology and is able to hack into pretty much everything with your cell phone. You go on a personall mission to have your own justice! the gameplay is amazing and definetly unique! the play style is simillar to GTA but the fact that you can hack into anything makes it even better! Overall a great game that everyone should at least try!
Post Date: 19:44 20-11-2014
Rating: 9
Author: darknessczbg
Comment: The most interesting hacking game of new generation. U have multiple choice to do from hacking cameras,to mobile phones,bank accounts.
Post Date: 12:58 30-08-2014
Rating: 9
Author: Thedarkboy
Comment: The concept of Watch Dogs has attracted me since it was first shown at the E3 of 2012. Basing a pretty unabashed Grand Theft Auto-clone of a ruthless and sometimes nasty picture of a future surveillance society, where the core of the game's mechanics revolve around wiretapping and computer intrusion. The game looked absolutely fantastic. But then, rumors came up that the sequence was pre-rendered and that the game was a big mess, missing the graphics that they showed on E3.Watch Dogs was delayed and there has been talk of a runaway budget of just over one billion dollars and nasty industry analysts have argued that Ubisoft basically put everything on this game. I'd be lying if I said that I didn't believe some parts of the discussions. Gameplay videos with sharply downgraded graphics, news regarding the low native resolution of the console versions, as well as gossip about loads of game destroying bugs lowered my expectations a little. Quite unnecessarily, as it turned out. Because even if I had been looking forward to a brilliant action game packed with innovative features – I would still have been impressed by Ubisoft's game.

Aiden Pearce is an expected and somewhat predictable protagonist. He works as a mix between Sam Fisher and Ezio Auditore da Firenze with his generic look, the snarling dark man's voice and the clasped personality. It takes a few hours before he finally grows enough on me so that I can really live myself into the role of Chicago's sharpest anti-hero. Ubisoft tells a story of betrayal, love, loss, grief, humanity and loyalty, and despite the initially fumbling, the story is fresh, stuffed with qualitative twists, depth and intensity while Aiden goes from cliché to credibility.

Aiden is a former professional criminal who after have been betrayed by old cronies and in the process losing precious family members, heads out to seek out revenge. On the way he encounters many interesting, diverse and extremely well-written characters who shines of life, dynamism and excitement of the game's story, which ultimately is a fiery and interesting vendetta that's wrapped together with hundreds of side-missions. The sequences got high class and despite occasional woody voice acting from Noam Jenkins (Aiden) it's good to see how more game studios are investing heavily in the narrative as much as Telltale, Irrational, Rockstar and Naughty Dog has done over the past few years.

Watch Dogs take place in the future Chicago where the central computer CTOS check every street corner, every security camera, and every little power supplied cord in the city. Aiden sets out to punish those who betrayed him and to help him he has unbeatable skills as a hacker. In Watch Dogs it's always about using the technology you have at your disposal, and unlike what I somewhat feared, the hacking isn't a glued gimmick to distinguish the game from its genre competitors. Instead it's a rich and hearty piece of the basic mechanics.

The future Chicago isn't much more high-tech that what it is today when most of the time it's all about breaking into computer centers to steal sensitive information and hack traffic lights, road blocks, security cameras and electric generators. In this way, Aiden usually creates briskly advantages against his opponents and it doesn't take many minutes until I've fallen in love with the ability to control boat bridges, garage doors and other resident's mobile phones.

Being chased by police in Watch Dogs reminds basically about being chased by the police in Grand Theft Auto with a few distinct differences. You can turn off the car anytime and lie down in the front seat to try to deceive the villainous cops that the car is empty, innocent and parked. It also works well to drive past a traffic crossing with several police cars behind and at the same time change all the traffic lights to green, to cause violent collisions.

I actually feel like a hacker in Watch Dogs without it becoming ridiculous or overly goofy. Aiden always focuses on taking advantage of the modern technology in order to advance in the hunt of his former cronies. The mobile phone acts as a hub where Aiden can check information, contact other hackers to break into other mobile phones or to control parts of the game world with a mere push of a button. In order to control such a large portion of Chicago as possible, Aiden needs to infiltrate a CTOS database in each of the eight districts, and depending on the size and number of guards, this can be a really tricky task.

The animations is together with the seamless and impressive multiplayer mode that makes Watch Dogs to feel like a next-gen game. Aiden moves like a jungle cat and small, gorgeous, details leaves a lasting impression on me. Hacking a power center to thereby pull off a fire, which in turn ensures that a fuel tank explodes sometimes results in that Aiden raises his arm over his face and leans away from the blast to protect his face. Little things like this sometimes makes Watch Dogs look much more cinematic and smooth out than GTA V, for example.

Another part that impresses is the car physics and the feeling that the game's different car models offers. While Ubisoft Montreal has stood for the action parties and the creation of Chicago as a game world, it's Reflections that have built the cars and the physics that feels a lot like the very first Driver-game. The rear-wheel drive muscle cars are awfully high-torque, heavy and rich, while the trimmed Japanese rally cars provides just the right grip in the curves when Aiden tries to escape the police.

As for the aesthetic piece, I had not expected that I would like Watch Dogs as much as I do. The game world is soaked in the glow from the dark red evening sun and despite Aiden's messy upholstery, the design is coherent, consistent and incisive designed. The presentation is very, very good looking and incredibly detailed. The technical part of the game impresses as well. The game world is full of life and movement. The circadian cycle and dynamic weather offers great variety in how Chicago is rendered while the update screen floats on without interruption or fright. The sounds are even better, offering the best mixed, rich and most powerful surround sound effects I've heard in an action game since Battlefield 4.

The hacker part is what makes Watch Dogs very different to the genre competition and it is liberating to see how Ubisoft has chosen to portray a modern surveillance society with small, subtle means rather than barging in with big Skynet-doomsday prophecy that a part of me had expected. This is about revenge. About pure vengeance and all the inevitable intrusions into our private lives through the use of the everyday technology like cell phones and cameras. And in the end we're talking about an incredibly clever and complex product.
Post Date: 17:39 13-08-2014
Rating: 9
Author: wizze69
Comment: little bit 2 shoort for me but yolo i rate 9/10
Post Date: 11:33 18-06-2014
Rating: 8
Author: najdan11
Comment: Its something like GTA,but GTA is a lot better for me.Its not too good game as i think when i download it.I heard from my friends about it,and they talking that Watch Dogs is best game they ever played,but when i tried it,i wasn't excited so much.Graphics and game play are really good,but i dont like this game very much.8/10 from me.
Post Date: 02:01 02-04-2014
Rating: 10
Author: Zohan1232
Comment: What about that game hmm ?