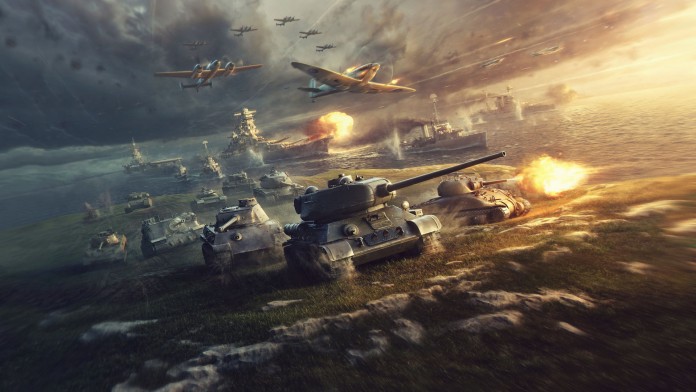 The leading action tank game versus the top online shooter.
The Match-Up
The third match of the first round pits two very popular leading games that could both be considered shooters. Actually, these two leading games share a few similarities such as both being team multiplayer games that have enjoyed years of success on top and both being involved heavily in eSports. Their business models are different, but make no mistake that these two super heavyweights are not far off from each other. In fact, World of Tanks wins only in the multiplayer mode by a hair because it is the more innovative of the two. The three categories that follow, however, are not so close as CS:GO is one of the most popular multiplayer games in the world.
Tale of the Tape
World of Tanks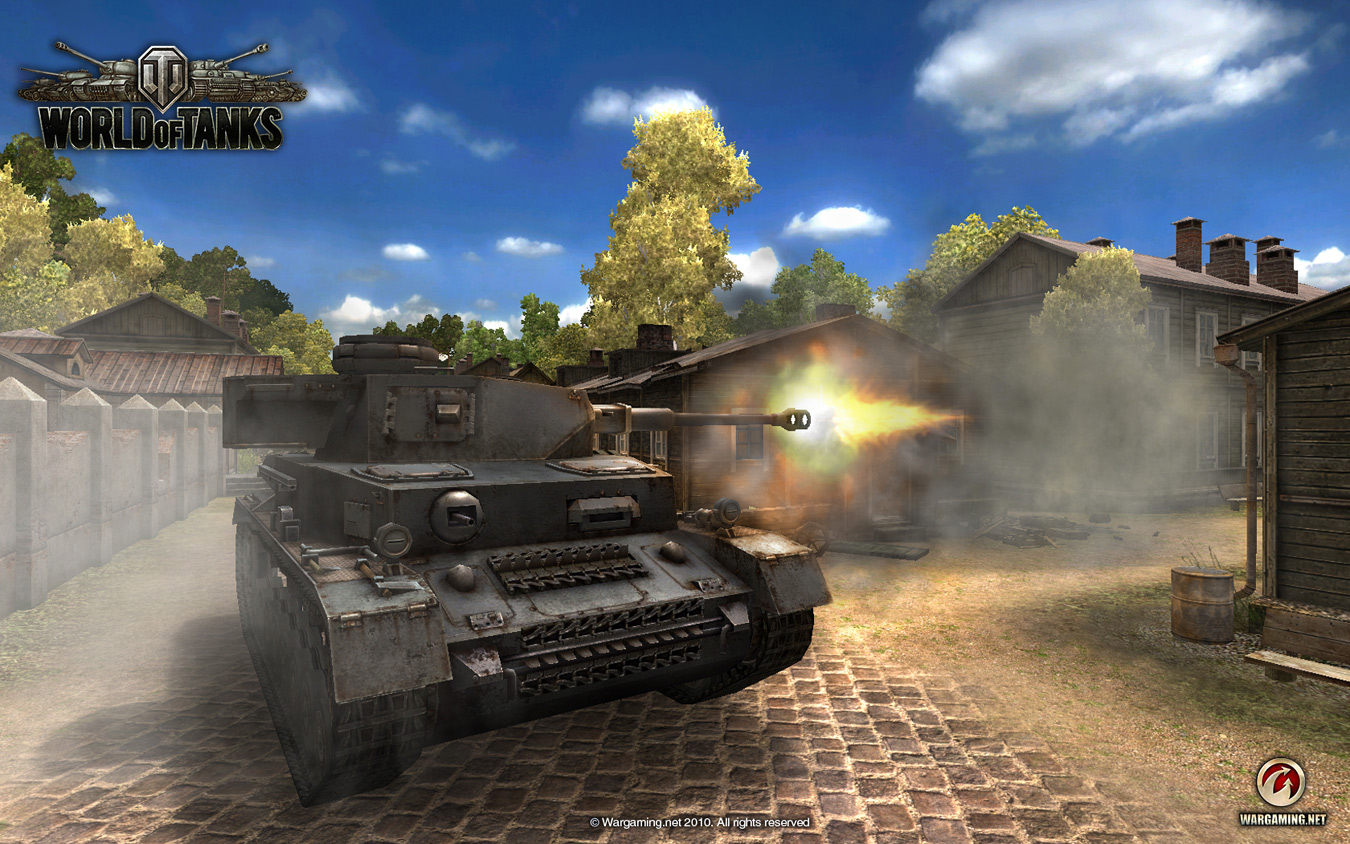 Free to play.
Team-based multiplayer.
Successful for years.
Has a dedicated forum on GameOgre.com
One of the most popular games on Twitch.
Great game for competition.
Is not on Steam.
Versus
Counter-Strike: Global Offensive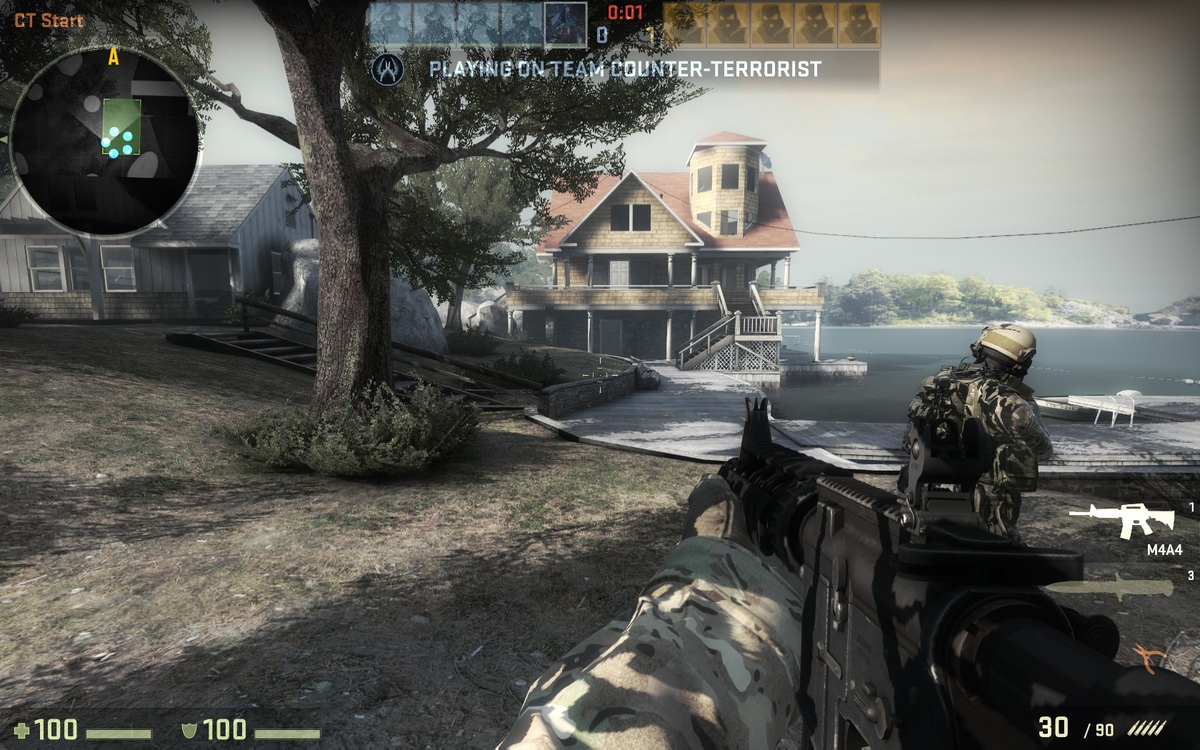 $14.99 on Steam.
One of the popular games on Steam.
One of the most popular games in the world.
Successful for years.
Has a dedicated forum on GameOgre.com
One of the most popular games on Twitch.
Great game for competition.
Select Comments For World of Tanks
Rating: 10
Author: ivekvv256
Comment: I really like playing World of tanks (WoT) becouse I like the various tanks that there are from different countries and each has it's own advantages and disadvantages. You can play in many different types of battle (company battle, random battle…). There are also lots of maps which is graphically really nice. Inside your tanks you've got your crew which you can train (the bigger percent the better your crew will be driving/shooting) and after they reach 100% you will be awarded to take a perk. I think that the best nation to start with are Soviet nation and at that nation you build up to KV tanks. Also you can play german tanks at which I reccomend you take tank Hetzer and then build up to stronger tiers of tanks. Nothing else to say then 10/10 🙂
Rating: 7
Author: Hawx1990SRBIJA
Comment: World of tanks or WoT in short is popular online free to play game, in which there are only armored tracked vehicles.
There are 3 classes of tanks: Light, medium and heavy. Their name tell you the thickness of armor and power of guns, but manoeuvrability and speed of each class too.
There are SPGs and TDs in the game too.
SPG stands for Self Propelled Gun or in simple words artillery on vehicles. SPGs have big guns (high valoue of dmg) and they function in diferent mode than tanks.
TDs are Tank destroyers, they have powerful guns but they are slow and dnot have turret in most cases.
Game is played in 15 vs 15 random players. Match making engine puts tanks up to 2 lvl in difference and game has won by killing all enemy tanks or capturing the enemy base.
All in all game gets 7 from me.
Rating: 9
Author: FoxWMB
Comment: There are countless MMO games around, but none is like World of Tanks. And it's not just cause no other game allows you to play around with tanks like WoT does, it's pretty much cause this game has something for everyone?
You like quick action? Press the battle button and you're in a 15vs15 fight within a minute!
You prefer a more strategic approach? Join a clan and plot your conquest of Europe or Africa with countless other players and clans, or perhaps start your own clan and make a team together with your friends.
You're bored of repetitive gameplay that other MMO's provide? WoT is for you, you'll almost never end up in a similar battle as the previous one, thanks to the fact that every of the 200+ currently available tanks is unique, and WoT matchmaker will never put together the same kind of battle twice in a row. Sure you may end up seeing exactly the same lineup of tanks once in a 1000 games, but that really does not classify as repetitive, does it 🙂
Tired of paying for your MMO's? Well you won't have to pay anything at WoT, it's completely free to play, though you could choose to pay for premium bonuses if you wish, none of them are necessary and the advantages they provide in a battle are extremely minimal. Their true advantages are in faster progress through the tech tree, but as previously mentioned, if you don't wanna pay, you don't have to, you'll still be able to enjoy the game completely.
Tired of cheaters in games? You won't find any at WoT since all the calculations are done server side, and in order to hack that, you have to be a damn damn good hacker, and that good hackers tend to be employed by intelligence agencies for things much more important than cheating in an online game 😉
Is the game perfect? Nope, it isn't, and that's why it's constantly improving, with new patches coming out every month or 2, adding new fixes and game content, so even when there is some problem with the game, you can count on it being sorted out rather soon.
Do you have to be a tank lover to enjoy this game? Absolutely not, countless people that don't know even a slightest thing about tanks are playing this game and having loads of fun right now while you're reading this, this isn't a tank simulator game, this is just a extremely nicely done online MMO with something for everyone, no matter what your age or interests might be, you will not regret playing WoT
This game currently deserves 9 out of 10, but if it keeps improving like it currently does, very soon it'll reach 10 out of 10. It wasn't always a 9 as well, but through constant development, it got there, will you be there to see it develop to 10 out of 10? 🙂
Select Comments for Counter-Strike: Global Offensive
Rating: 10
Author: axwellshm
Comment: The game which took my money out of my pocket and get payed to the Steam. I am going to say something about this game. Alright so this review is based on one of the most popular games in the world. The first Counter Strike took thousands, milions of people to go crazy, but this, this is what I like to call perfection. A game that is nothing else but the whole new level of older Counter Strike with so much improvements not just in graphics, in shooting, in sounds. Evolved to the new level.
Rating: 10
Author: brankomiljus20
Comment: Just start playing it, many maps are a bit different then cs 1.6 but am so amazed with details on them. Shooting is not same as before and need lots of time to get use to. Like graphic, especially, weapons, characters. Best CS so far.
Rating: 9
Author: NeSsQQuiCk
Comment: In my opinion the most fun FPS shooter out there it has a great esports scene and it is fun to play especially with friends :).
The Showdown
Cheaper to Play = World of Tanks
Better Multiplayer = World of Tanks
More Popular = Counter-Strike Global Offensive
Better User Created Content = Counter-Strike Global Offensive
Better for Livestreams/Videos = Counter-Strike Global Offensive
World of Tanks received a total score of 2
Counter-Strike Global Offensive received a total score of 3
The Result
Counter-Strike Global Offensive Wins!