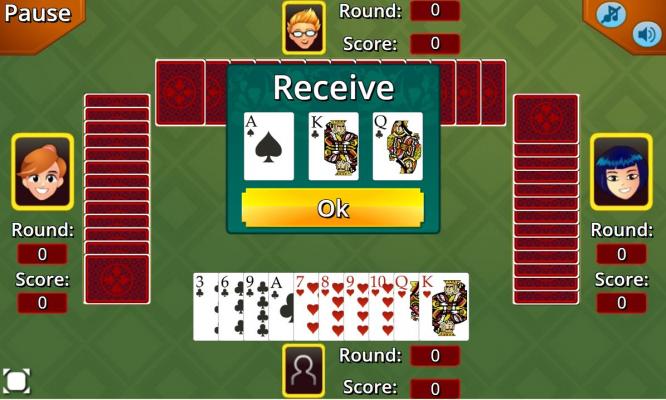 Online card games enjoy a huge number of ardent followers with some playing for a couple of years now. Despite the entry of the many kinds of games into the market, card games still continue to lure people to play more. In the recent years, online card games have added an exciting dimension to the games to up the growing interest in the game. Professionals and experts find these games as the ultimate challenge to their skills as they are pitted against the best and the smartest players across the world. For beginners, it is a journey of discovery – filled with fun, challenge and loads of excitement.
In the best interests of the players, card game sites too suggest playing much as free games as possible before you fully feel confident to face the mighty and the shrewd in the pro games.
The following 3 reasons re-iterate the fact that beginners of rummy online should always start with free games. Take a look.
Reason 1: Free Entry
The biggest advantage of playing free games is you do not have to pay any money in order to join. During the learning phase of playing, the primary objective should be to gain more exposure to the game by playing with different players. You need to lay emphasis on learning the rules of the game, honing your skills, understanding the rules of the sites and get hands-on experience with the varied styles of play exhibited by the players. Free card games provide you with enough opportunities to develop in these areas. And that too without any extra cost! Isn't that amazing?
Reason 2: Implement Your Knowledge
Free games provide you without a platform to implement all the skills and knowledge that you have gained and developed. Without the worry of losing money, you could play these free games and try to implement the various tricks and strategies without getting disturbed by the outcomes. In fact, failures in free games help you refine your strategies and fine tune your skills. Hence, in the pursuit to learn how to play rummy play with the sole purpose of having maximum fun and a vision to improve your skills.
Reason 3: Motivation Through Rewards
Cash rewards are always motivating. Perhaps, the ultimate goal of any aspiring player would be to play more pro games and win huge cash prizes and rewards. But, as a player, you need to make a gradual progression from how to play to being an expert in the game by getting yourself well-versed with rules, strategies and skills too. One of the interesting features of free games is that you do not have to spend any money to play free games but you could win real cash as prizes of these games. Small wins with cash rewards that you accomplish in free games prove to be great motivators for you.
Conclusion
Online card games cannot be mastered in no time or simply overnight – it requires commitment and continuous playing to become an expert. And free games help you realize this without spending a dime – absolutely freely!