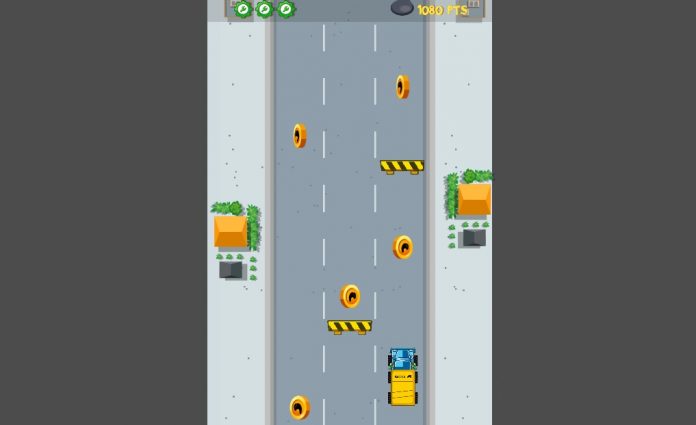 Video games, especially racing games have always been a part of our lives, even if you are a strict non-gamer. As technology keeps on advancing, so is the journey of virtual games. Although there are common misconceptions related to video games in the world, studies have shown that gamers tend to have an edge over non-gamers in various factors.
On the occasion of celebrating Giti Tire's participation in the infamous 24 Hours Nürburgring race, they have introduced an addictive game for players around the world. The 'Enjoy Driving Challenge' launched by Giti is a fun yet simple game that can be enjoyed by individuals with any gaming background.
But before we jump into the details of this game let's take a look at the reason why this game has been launched in the first place.
Giti's take on the Nürburgring 24 Hours race
The 24 Hours race in Nürburgring, Germany is considered to be one of the most thrilling circuits in the world where each year high-tech cars all over the world come to take part in. With a balance of intense and continuously changing climate, the 24-Hour Race proves that Nürburgring is one of the greatest tire testing grounds across the globe.
To compete on this track, one must have the finest drivers, training, and tires. This year, Giti has introduced the 'Girls Only' team piloting an Audi R8 that broke the records by winning an international race as the first all-female racing team in 2019. The Nürburgring 24 Hours Race attracts over 200,000 supporters worldwide and is considered one of the most prestigious events of its kind in the world.
'Enjoy Driving Challenge' e-game – everything you need to know to play
To celebrate this remarkable occasion of Giti's take on the Nürburgring 24 Hours Race, an addictive yet simple game has been launched for individuals around the world. This interactive game has different levels to complete with obstacles and coins on the way. Players need to successfully avoid the obstacles while collecting as many coins as possible to achieve a better score.
With a Giti truck, Nürburgring car and an ATV, you can pick the vehicle to race as per your preference. Suitable for players with gaming skills of every level, this game is a wonderful way of relaxing. You can also learn about tires as this game has interactive questions can that earn you an extra life by successfully answering them.
The 'Enjoy Driving Challenge' by Giti was introduced to increase brand awareness among all types of people. The fun and simple vibe of this game enable both gamers and non-gamers to have a good time irrespective of their location.
To play this amazing game, you simply need to visit Giti Enjoy Driving Challenge and register with your email. You will be ready to go and experience this addictive game as soon as you set up a username and password. Available in three different languages you can also select the language you prefer among English, Spanish and Portuguese.
That's not just it, Giti has also announced that it is giving away amazing gifts to the players who reach the highest scores each month! Top gamers can win a set of Giti tires, an Apple iPad and Giti prize packs are among other exciting rewards. On top of that, players who have earned the special trophy coin icon will also be eligible for winning an additional prize.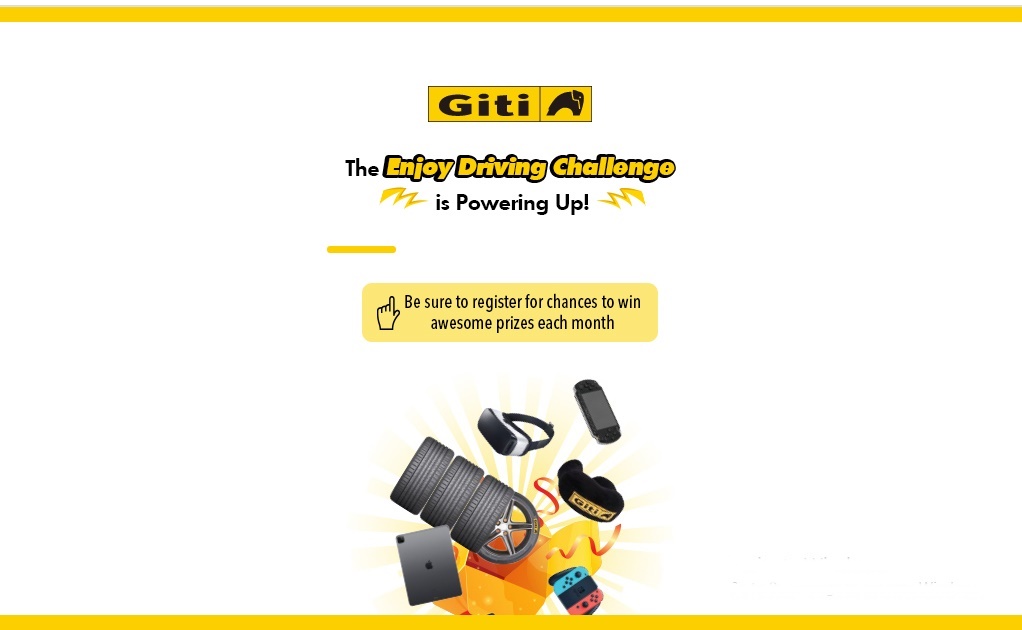 Top 3 Ways Playing The 'Enjoy Driving Challenge' Can Enhance Your Driving Skills
Helps You To Dodge Collisions
You can easily pick up defensive driving skills from a racing game which will eventually assist you in avoiding probable collisions in the road. Racing games may test your ability to keep a safe distance from other cars and obstacles because colliding with them might result in you failing a race or losing a competition. Even though most of what happens in a game is all virtual, these scenarios train your brain to detect other drivers and react immediately.
Improves Hand-Eye Coordination
The seamless connection of sight and hand to handle and move items is known as proper hand coordination. It's an underappreciated human trait, yet strong hand-eye coordination allows you to brake, accelerate, change lanes, and shift gears without taking your gaze away from the road.
Better Spatial Attention And Ability To Track
Despite the multitude of distractions in front of you, proper spatial attention helps you to focus on specific objects. Whereas, strong tracking abilities allow you to maintain an eye on other cars, signage, and potential collisions without losing sight of them when you drive.
Conclusion:
Car racing games can help you improve your driving skills by sharpening your brain in many ways. You can also learn facts about the vehicle industry that you would not have known otherwise with Giti's 'Enjoy Driving Challenge.'