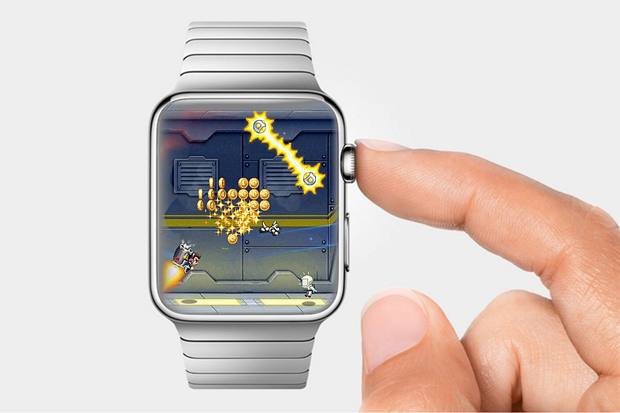 4 incredibly fun games for Android Wear smartwatches
These days, it's the case that you're literally never a foot away from some sort of gaming device. And for those who love games? This is heaven. You could finish playing Call of Duty on the PC, go a few rounds of Clash of Clans on your smartphone, and then? Cap it all off with some quick but entertaining games on your smartwatch. Whilst we're still waiting for smartwatches to be a serious part of gaming, this hasn't stopped a whole bunch of developers from putting out some great time-killing games for these devices.
As for what you'll be using on your wrist, well, that comes down to budget and fashion taste, really. The LG Watch Style looks awesome and isn't massively expensive; The Asus ZenWatch 3 has a crystal clear display and excellent body; The Tag Heuer Connected Modular 45 is more on the premium end of the spectrum, but it's gorgeous and has quality manufacturing typical from a Swiss watchmaker. For Tag Heuer watches, especially, the price tags are often hard to stomach, but the opportunity to find a cheaper model online has made shoppers start to move away from official stores.
Regardless of which smartwatch you end up choosing, if it's running Android Wear (i.e. not an Apple Watch), then there are some amazing games we want to show for when you're bored on the train, waiting in a queue, or just want a fast gaming fix for a few minutes.
Lifeline
Yes, a sequel exists to this game, but we still much prefer the original. Lifeline is a text-based game that is actually played in real time, meaning you could be at work, resting at home, or at the gym, and still receive a message from helpless astronaut Taylor, who is contacting you for advice on staying alive and getting back to Earth. Don't worry, you don't need to work at NASA to know what to do, as you're usually given a choice of two already-prepared options and it's up to you to decide which path to take. Let's bring Taylor home.
Math it!
Everyone loves to do mathematics under pressure, right? Well, not exactly, but it's nice to have a game that lets you use your brain for once. Math it! gives you a maths equation and you've got mere seconds to solve it and progress to the next question. Thankfully, you're given a choice of four answers, so if in doubt, just guess! The fun part is that you've only got three lives, so you better start remembering your multiplications table if you want to reach a top score.
Sookie Says
If maths isn't your thing but you'd still like something challenging, then be sure to check out Sookie Says. This is a memory game in which four colored boxes will blink in a certain order, then it's your job to remember the pattern! It sounds easy at first, but the patterns become very long and difficult as you progress.
Wear Shooter
True, the controls of Wear Shooter are a little tricky at first but once you get used to them, you've got a decent little FPS game on the go. You basically rotate your wrist to turn your weapon and then tap the screen to fire. The graphics are decent enough and gameplay is fun, so we think Wear Shooter is definitely worth a look, as it does the best job possible on the smaller screen.