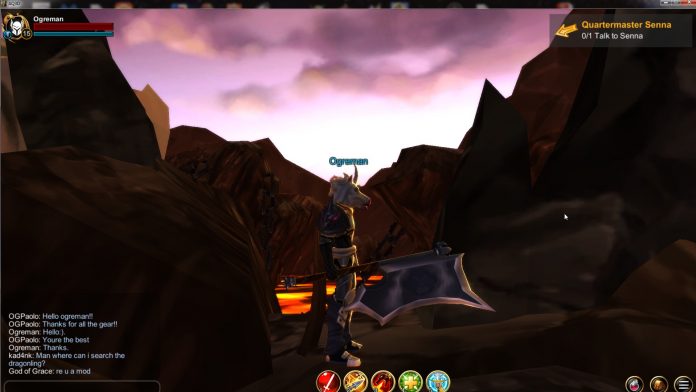 After an announcement a couple of months ago, AQ3D items have finally arrived in the GameOgre Shop! The first items that have arrived are a Leather Cape and the dreaded Ogre Cleaver of Boom. These items are available in our shop to be bought with points earned in our blog or forum for being part of the community. Both items are cosmetic and can be worn by any level of player. The beauty of this system by Artix is that you can equip items with stats and power etc underneath these costumes. This features enables players the ability to sculpt and shape their own custom appearances.
The feature image of this article. GameOgre has given away other AQ3D weapons, but this is the first to be an Ogre weapon!  Set this Cleaver to costume and letting the booming begin.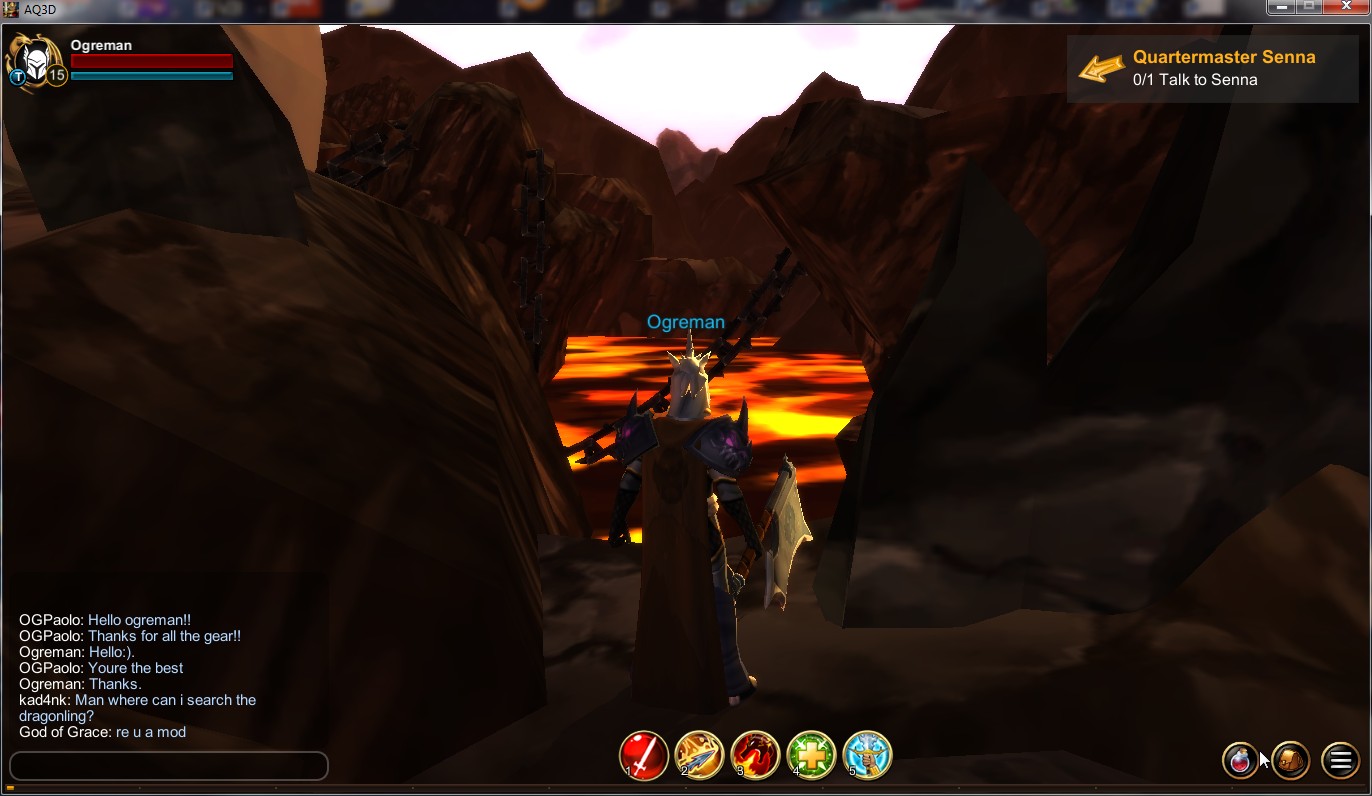 This is the second GameOgre cape. The last cape was a giveaway and was red cloth. This cape is much more Ogre-like since Ogres are tougher than leather.
Expect more items in the future. The prices will remain lower than most other items in the shop and we have a vast inventory so they won't disappear in a night, a week, or even a month.