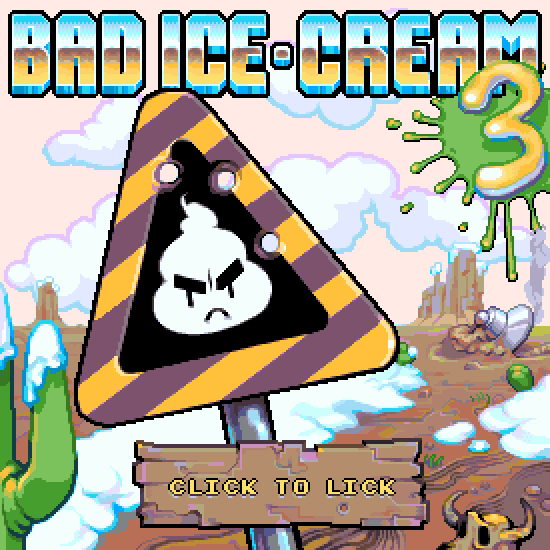 Bad Ice-Cream 3

Game Description and Comments
Bad Ice-Cream 3 is a fun arcade game where you get to play as an actual ice cream treat. You can choose from vanilla, chocolate, and strawberry to start, but additional flavors that can be accessed later include mint-choc-chip, licorice, sorbet, bubble gum, and even smokey bacon. Then get to break ice blocks and eat fruit across as many as 40 levels. Take note that the music is a little creepy, but adds to the fun of the game. Overall, it is worth trying out just for the sheer novelty.
Features
1. Free arcade game.
2. Break blocks of ice.
3. Eat the fruit.
4. Forty icy levels.
5. Can play as vanilla, chocolate, or strawberry frozen treats.
6. Can create icy barriers to protect yourself.
Pricing Mode
Bad Ice-Cream 3 is another free flash game published for the web and is supported by advertisements displayed before, after, and during game play.