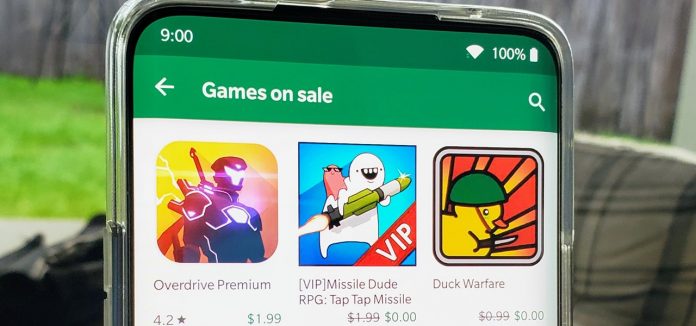 Nowadays, there's hardly anyone who does not own a smartphone. After all, these devices are so useful — they can help us stay in touch with our loved ones, take photos of important moments, or stay on top of our schedules. They can even help us entertain ourselves by playing phone games. App stores, such as the Play Store, can provide hours of fun if you know what to look for.
Naturally, no one expects all users to enjoy the same kinds of games. As the old saying goes — "different strokes for different folks." This is why we've decided to come up with interesting suggestions for various kinds of players, depending on their personality type. So, if you are looking for a fun game to enjoy, but you are not sure what to go for, check out our suggestions and find something that suits you!
Those Who Like to Compete
If you enjoy healthy competition, multiplayer games might be the right choice for you. They will allow you to prove how skilled you are, and coming out victorious will bring you a sense of pride, which is a huge plus. 
The number of multiplayer games offered in the Play Store is massive, and different genres will help you choose something in line with your interests. For example, if you are proud of how eloquent you are, we suggest downloading one of the numerous Scrabble-type games. On the other hand, if you want to show off your reflexes, something like Mario Kart might be the way to go.
Of course, you can also play against your friends if you want to, since many games, such as Board Kings, have this option. This way, you will get to experience the feeling of a game night without having to organize the whole thing. By downloading the game onto your devices, you and your friends can have fun together despite staying apart.
Those Who Like Excitement
On the other hand, if you are looking for an adrenaline rush, we suggest giving games of chance a shot. There are numerous genres you can enjoy, and all of them are equally exciting.
For example, if sports games are what you enjoy, you'll be happy to learn that you can find many apps dedicated to them. You will even be allowed to choose among numerous themes, depending on your personal preferences, which will undoubtedly make the whole experience even more enjoyable.
You can also download one of the Play Store's games, such as Poker Heat. In these games, you will be able to compete against different players from all over the world. You will also have an opportunity to move up the ranks of leagues, generating a great sense of accomplishment.
Finally, you can have fun with one of the most popular games of this type — soccer. Even though it's one of the oldest games in the world, the excitement factor it brings keeps it from becoming obsolete, so if this gaming genre sounds like fun to you, we suggest giving it a go.
Those Who Like to Be in Control
Finally, if you always strive to be on top of everything, a game that will allow you to show off your managerial skills, such as Football Manager, might be perfect for you. 
In this kind of game, you control everything from signing players and staff to renovating your team's stadium. Absolutely everything is up to you. Just like in real life, you will have to contemplate each of your decisions carefully. Since making the wrong call could ruin your season and perhaps your entire career, you will be expected to choose wisely.
All the best managers are known for their creativity; therefore, if you want to prove yourself in the world of virtual football, we suggest immersing yourself entirely and letting your imagination run wild. That way, you are bound to achieve exquisite results.