With so many forms of entertainment vying for people's attention these days, it can be quite overwhelming for consumers who simply want to use their spare time to relax and decompress after a stressful day at work, or during a particularly manic commute.
With time being of the essence, there are many video games that simply do not take this into account, requiring players to spend hours on end beavering away on a controller, phone or keyboard, in order to make any meaningful progress, unless, of course, you use cheats.
However, there are some up and coming games which are filling the void. They cater to those folk whose lives will never allow them a moment's peace, but who still want to satisfy their desire to play and compete.
Here are some of the very best mobile games that can easily be played on the go. These will take up as little of your time as a cup of tea or a glance of the newspaper.
Classic Games Brought Up to Speed
While there are plenty of worthy mobile titles that have been designed from scratch, some of the more interesting games with quick fire formats are classic games that have been sped up and injected with a huge dose of excitement.
Some great examples of this are chess and card games. With chess, this comes in the form of the new so-called Blitz version of the ancient board game. In this variant, each player is given a fixed amount of time in which to make all their moves.This means needing an incredible understanding of time management as well as being able to think far enough ahead of your opponent.
In a somewhat similar vein there are the Flash and Zoom versions of card games, with the latter seeing your opponents change every time new cards are dealt. This allows players to dip into the game for a mere matter of seconds. Or, if they get on a roll, they can stick around and play for as long as they like.
Either way, both chess and card games are no longer the time intensive gaming pursuits they once were.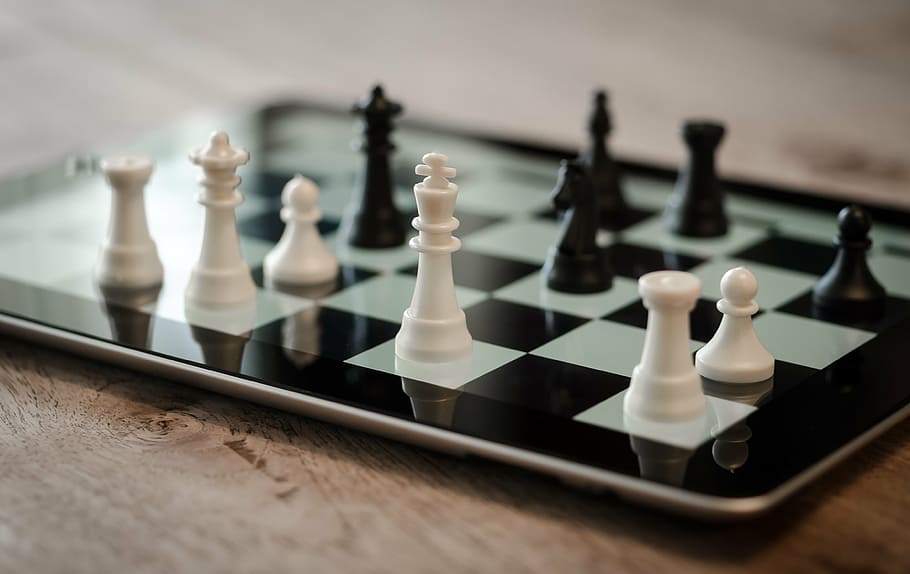 Time pressure is bringing a whole new dynamic to online versions of chess
Puzzle Games Enthrall but Do Not Drag on Too Long
Puzzle games have always been a great way to unwind and to focus your brain on just one task, rather than twenty all at the same time.
However, sometimes they can be a little too time intensive. Luckily, there are now some puzzle games available in app stores that manage to enthrall players without robbing them of multiple hours of their day.
They may be hugely popular modern classics at this point, but the Monument Valley games still stand up against most other puzzlers on the market today, allowing players to rotate and twist beautiful structures to help the game's avatars on their way. The soundtracks are particularly soothing as well.
For something a little more action packed, Alto's Adventure is just the job, allowing players to glide, slide and fly through stunning landscapes on a sand board. You will inevitably crash now and again, so each game only tends to take from a few seconds up to a couple minutes. This makes it the ideal choice for someone who is constantly on the go. Just beware; the levels get particularly tricky as you advance.
Quiz and Learning Games Give A Sense of Achievement
While games are usually about unwinding and letting your hair down, there are some people who do not feel satisfied unless they are furthering their learning or enriching their mind.
For such people, there are plenty of apps which use gamification techniques to help people learn in the most entertaining manner possible. Some of the best for this are Memrise, Lumosity and Elevate.
Gaming doesn't have to be a lifelong pursuit. Whatever genre of games you're into, you can always find titles that you can dip in and out of and have a little fun.