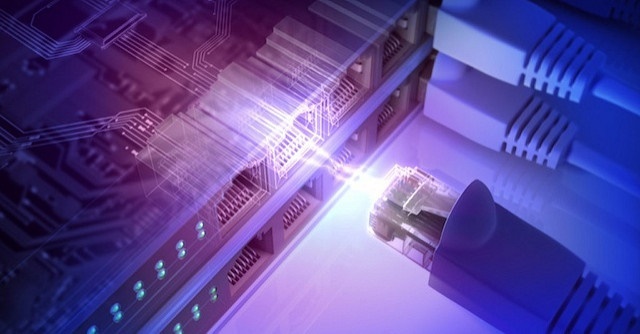 If you've been into online gaming for at least ten years, you can attest that the world of gaming has changed in a big way (like night and day). When dial-up became a viable option for most U.S. households in early 2000's, it was a game changer for sure, but let's not forget how slow it took to get connected. As you can probably remember quite well, connecting to dial-up was a bit unpredictable.
Maybe you'd get lucky and get (and stay) connected in a relatively short amount of time and then other times it would take longer to connect, and you were never quite sure when you'd lose your connection.
While it was a big deal for online gaming, it was hard to really "get into" a game since you never knew how long you'd have online access. Another downside was that games were often pretty slow and full of glitches.
10 Years Ago
Fast forward to ten years ago, and less than 3 percent of households used dial-up and broadband internet started to take over. Today, it's pretty easy to forget what online life was life pre-broadband. If you're like most Internet users and online gamers, you have probably reached a point in your life where you take your broadband connection for granted.
When broadband arrived (if you've forgotten or didn't use the Internet ten years ago), it was a little bit mind blowing. Broadband service can transmit information at up (and at least) 40 times the speed of dial-up modem connection. If you never had to use dial-up, you probably won't truly appreciate broadband, but it's amazing nonetheless.
Rather than getting kicked off a connection and suddenly losing your place in an online game or a chat on AOL, broadband is always connected. Can you imagine having it any other way?
Online Gaming and Today's Broadband
Online gaming, prior to broadband, had a strong and devout following but today's fast and "always connected" the Internet has made online gaming more socially acceptable and has plenty of followers. While it's difficult to know exactly how many online gamers are out there, it's safe to say that there are at least 700 million.
The convenience and accessibility of broadband makes it easy for online gamers to start a game at home and continue playing while on the go. Online game enthusiasts can quickly and conveniently browse the web for the best online casinos and be playing in one just seconds later.
In short, broadband has made the world of online gaming limitless for its users and anyone who has an interest in an online game.
What It Does For Games
While there may always be a special place in your heart for the online games you played in the days of dial-up, broadband has allowed games to get better overall. Graphics are lifelike, and every move you make is without a glitch or any lag time.
Had the Internet not evolved, online gaming would most likely have a small following with a limited amount and type of games to play. Whether or not you love that online gaming is popular and going strong, thanks to broadband it's here to stay.