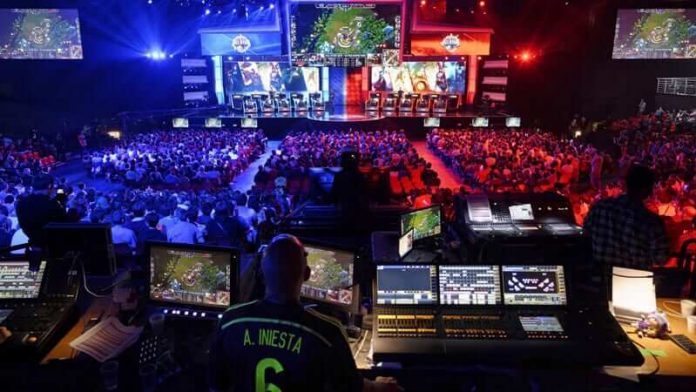 It is hard to believe that there are more attractive sports than soccer or basketball. Every year, hundreds of millions of people attend events related to these sports, either in person or by any technological means available. These traditional sports continue to attract followers, some of whom are determined to dedicate their lives to them. This is how they become professional players and choose one of these sports as their career. However, in recent year, new sports have progressively emerged. These are esports, which are becoming increasingly popular.
But what about them? Could they also become a professional alternative for their followers? Yes, esports qualifies as a real sport, just as video games qualify as real entertainment and art. In that sense, they can be an option within the range of professional careers to choose from! There are even those who claim that everything related to esports will be the future. From the way things are going, it seems like it.
There is something special about esports players. Unlike others, they have managed to develop such a strong relationship with their audience like no other. In addition to attracting millions of people when it comes to a tournament or event, they also engage and interact with them across their platforms! And the audience loves this! One of the most important esports streaming platforms is Twitch.
Talking about esports should be taken seriously. It is not playing games as a hobby, but playing professionally as if it were soccer or tennis. Esports platforms have been growing in stature and popularity for many years, and it is now a serious business. That is why many companies are in this world. Get started by joining one of their top esports betting sites or learning more about how you can profit from professional gaming events!
There are still those who doubt about the future of esports. And the fact is, video games are related to a host of problems. There are those who even classify them as a vice, which degrades the youth. However, this is not the case. Several studies have demonstrated the advantages of playing video games. And one of them is to turn them into your most important source of revenue. In addition, surveys say that video games can even make young people more empathetic! So, there is nothing wrong with playing video games!
Now, you may know someone who never studied or graduated with a degree, not related to esports, and yet they are in this world. There are such cases. Being a professional player requires many skills, which are developed with practice, without the need for a degree. As with some traditional sports, for example. However, as time goes by and the esports industry continues to grow, there will be a need for specialists in the sector. As a result, a growing number of colleges are offering degrees related to esports. They are training students to enter the esports field!
The global esports scene has currently two dozen major game titles, ranging from long-standing series, such as Counter Strike and StarCraft, to some recently skyrocketed newcomers like Fortnite. If you are one of those who already play these games, then you are ahead of the game! That means you know how they work, and even you have experience in the field.
However, if you do not play them yet, and you are interested in esports, it is advisable to play them. If you want to make esports your career, the least you can do is to know and, above all, play the most famous video games in the world. It is a prerequisite to be part of this world! If not, how will you be able to perform successfully? Regardless of the professional position you want within esports (professional esports player, esports manager, esports psychologist, etc.), it is your responsibility to know these video games perfectly.
These days, you can see some people making a living from esports. Obviously, as with any other career, you have to be disciplined and responsible to be successful.