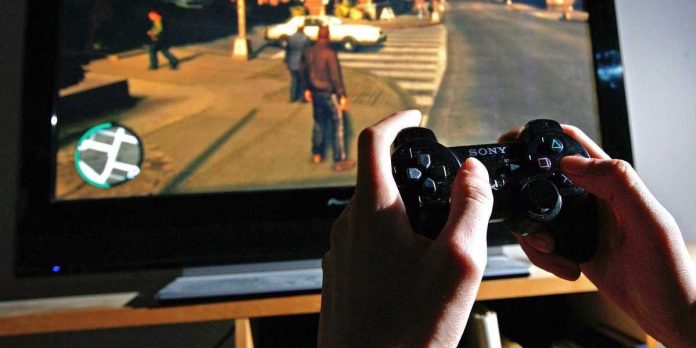 In the past, people who spent all their time playing video games were seen as useless. This stands in the same league with the ignorance that many parents from developing countries make. They stop their kids from pursuing careers in the areas of sports and music. Instead, they pushed them into acquiring many degrees, mainly useless to them. As a millennial, you shouldn't let anybody deceive you that people cannot earn money or build a career playing video games. You will be doing yourself a disservice; getting money from playing games is as easy as getting True Blue casino free spins no deposit. The era of conventional careers like medicine, law, accounting, and engineering being the most prestigious and highest paying of all jobs is gone. People now make careers and millions of income from several tech-related and virtual activities, and video gaming is one of them. Below are five ways games could be your next high-paid job.
Advantages of Playing Video Games
Gray matter in the brain can be increased by playing video games.

You can learn how to solve problems in your daily life.

Gamers can benefit from improving mental health.

Video games may encourage you to be more insistent.

Earning a lot of money is now possible while playing games.

Creativity and social skills may greatly improve. 
Game Tester
Many game developers hire game testers to test their games. However, before you qualify to be hired as a game tester, you must be good at video games. When firms are designing games, they employ different testers to try to break the games. Here, you will be involved in trying to find ways to mess the entire game up. Your job will be to prove how bad the game is or that players will not derive enough fun from it. 
Your feedback helps the developers to take care of possible issues from the game from the onset. As a gamer, you can find these types of jobs on many web platforms. You can also contact the game developers directly. This job can pay a very good amount of money depending on how often you work.
Quality Assurance Tester
The game tester is involved in the game's development, but the quality assurance tester's job starts when the game has gotten to a certain level of quality and acceptability. First, you have to understand that video games are computer programs created by people and inserted into computers or the web. Playing a game entails getting the computer to react as the developers programmed it to. To be sure that the games look right and feel right, the in-house developers always want to involve independent people and real game players. Through the testers, the developers ascertain what feels good or bad and what works well and what does not in the game. 
Whether it is a new game or an upgraded version, developers want to know how the gamers will feel about it. Therefore, they want to verify whether the game has some technical problems before they throw it into the market. The fact that kids test toys from the manufacturers before they are fit for marketing shows how important it is. The quality assurance testers are sent different versions, builds, or designs of these games, and they play them again and again till they have no complaints about them. Game players are recruited for this job, and they earn as much as $20 to $30 per hour. Here, you are allowed to play the games until you declare that there are no mistakes or glitches, and you can prove you had fun.
Game Streamer and Entertainer
This is another job that can bring you a huge amount of money. Lots of game players or followers of today will understand the name PewDiePie if you mention it. That is the virtual name of Felix Arvid Ulf Kjellberg, and he became famous by playing video games and uploading videos of the session on YouTube. There are many of them like that. They go ahead to garner huge followership and viewership on their YouTube and Twitch channels. 
When you succeed in building such a vast following and subscribers, you can simply monetize your channel and start earning a considerable amount of money every month. This is also applicable in other forms of art. Of course, we all know how Justin Bieber became a star. He was performing songs and uploading them on YouTube. From there, he was discovered by brands and people with an interest in music, and the rest is history. You can also earn money through gaming this way. 
Meanwhile, to be a good streamer, your sessions must be entertaining. You must ensure that you have reliable playing and streaming instruments. It is also necessary to make everything about you and your sessions professional. You may also need dual monitors and two PCs. The reason for this is that your followers will always want to chat with you as they watch. So, one PC will be for game playing, while the other is for replying to your fans.
Professional Gaming
Another way that gaming can become your next high-paying job is through professional gaming. You can become a professional gamer and compete with other professionals around the world. There are many gaming competitions and events out there. They include Intel Extreme Masters, the International Dota 2 Championship, and the Major League Gaming Circuit. These competitions can be held online or offline. 
Most of them set committees made up of scouts that go online to search for raw untapped gaming talents. If you are good, they may find you. If not, you should find them and register yourself. This is not like the top gaming site bonuses offered free of charge. You work for it. So, to get in, you should pick one of the games you are better in and become an expert in it. This way, you will stand a better chance of being picked and winning the title. You earn a lot as a professional video game player especially if you win lots of Esports tournaments.
Develop Video Games Tutorials and Guides
You can earn a massive amount of money by developing tutorials and guides for upcoming video game players. These newbies are always advised to read a lot of guides and tutorials on strategies and game details, so you need to capitalize on this. Focus on the player-versus-player multiplayer games. You may decide to share this on a website or blog, which means you have to create one. You may also choose to upload it on established channels like YouTube, Facebook, Instagram, or Twitter. You may even decide to write and publish the guides as eBooks. However, you have to ensure that the insights you are bringing are unique. When you do, monetize your work, and you will earn from it.
For you to make it here, you must have strong writing and communication skills. This is because your work is to create extremely popular guides for popular games. For your guides, focus on churning out understandable, entertaining, comprehensive, and dense pieces. When you pick a popular game, examine it properly. You should learn what issues players are facing. Study the problems, master their causes, effects, and solutions, and teach other people how to solve the problems.
Conclusion
You can make money through video games. It could be your next high-paid job. Look through our write-up and choose the game job you prefer. Learn more about it, practice and master it, and deliver the stated services. The chances are that it will give you more than other careers. The good thing is that you can enjoy your gaming adventure while at it. You will receive salaries in some, while in others, you just earn money outright.